Amid catastrophic flooding in Northern Italy, Worldchefs' member Federazione Italiana Cuochi (FIC) and World Chefs Without Borders provide thousands of displaced people with food and comfort.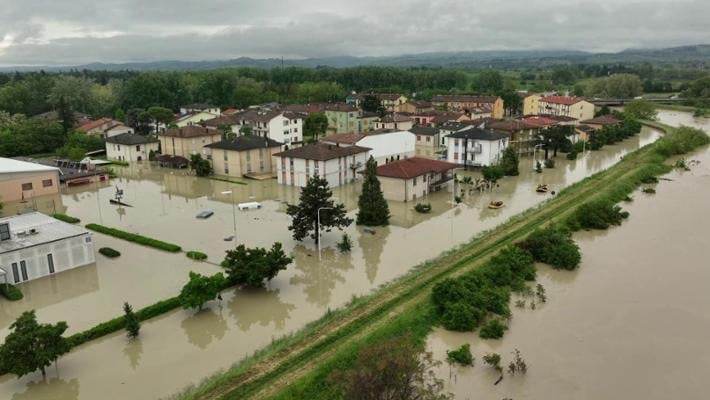 Flooding in Northern Italy has killed 15 people and displaced more than 36,000. Worldchefs' member FIC has responded with emergency food relief, delivering solidarity and food assistance to those in need.
In Emilia-Romagna, dozens of chefs from the FIC Solidarity and Emergency Department (DSEFIC) have worked around the clock to provide hot meals to those whose lives have been upended by the deadly floods.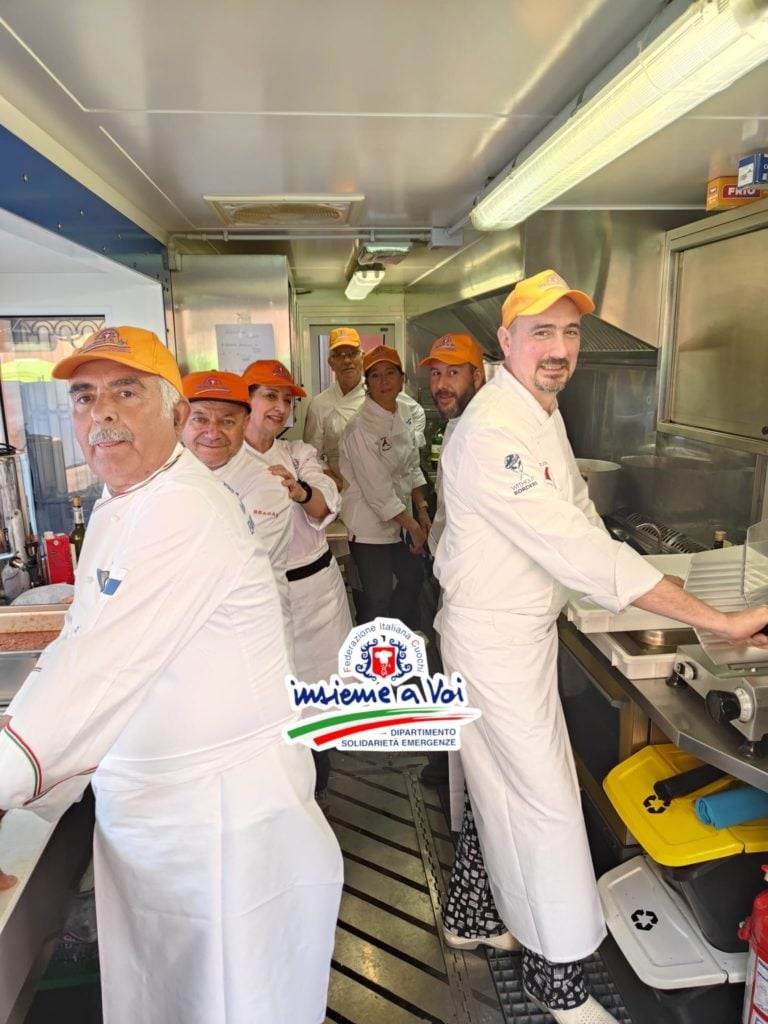 "Since May 19, our teams of emergency cooks have been on the field in the cities of Imola and Riolo Terme to prepare meals for the population and rescuers," says Roberto Rosati, DSE President and World Chefs Without Borders Committee Member. "To date we have produced almost 12,000 complete meals." Worldchefs Without Borders provided 4,000 euro to help fund the food relief effort.
On the frontlines of the climate crisis
DSEFIC's work on the ground is helping flood-hit families get back on their feet by providing immediate food assistance.
The Emilia-Romagna region of northern Italy is one of the country's agricultural hubs. The flooding has inundated farmlands and destroyed produce, decimating a region known as the "Fruit Valley". Greenhouses and stables have also been affected, resulting in the loss of animals. More than 5,000 farms have been submerged, including fields of corn and grain, compounding on record inflation and soaring food prices.
Livelihoods, croplands, and homes have been devastated by the catastrophic flooding, a region where researchers warn will see more violent and frequent storms due to the accelerating climate crisis.
The floods followed years of severe drought, which compacted the soil and reduced its ability to absorb rainfall. Rising temperatures have intensified droughts, leading to soil dryness and changes in permeability. With extreme amounts of rainfall in a short period, runoff is exacerbated, causing rivers to overflow and alter their course. Over 20 rivers in the region have burst their banks, triggering numerous landslides.
Emilia Romagna's President, Stefano Bonaccini, likened the devastation to a "new earthquake," just days before the anniversary of a deadly earthquake that struck the region in 2012.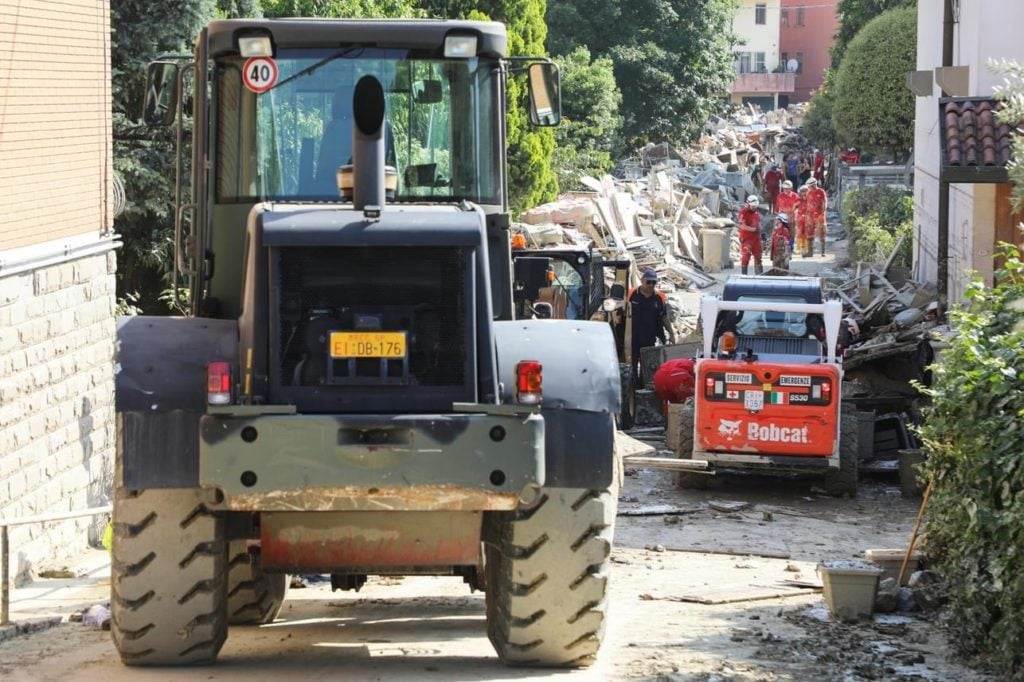 The Worldchefs community stands in solidarity
DSEFIC has been working tirelessly to provide meals for the affected population. To ensure that their disaster response program can effectively assist affected communities, DSEFIC is seeking donations to enhance their kitchen operations in Riolo and Imola.
The support and contributions of individuals and organizations will play a crucial role in helping the affected regions recover from this tragic event.
Donations can be made via bank transfer using the following bank details:
Bank: Monte dei Paschi di Siena Account
Name: C/C in the name of the FIC Solidarity and Emergencies Department
IBAN: IT64Z0103003213000063363833
SWIFT: PASCITM1R13
For more information, contact: [email protected]
---
Read more about DSEFIC in the latest issue of Worldchefs Magazine.
Visit www.worldchefswithoutborders.org for more information on Worldchefs' global humanitarian aid initiatives.
To find out how chefs can and must respond to the climate emergency we face today, visit feedtheplanet.worldchefs.org.