In Memoriam: Merrill J. Fernando, A Visionary Disruptor in the World of Tea
Merrill J. Fernando, the visionary founder of Dilmah Ceylon Tea Company, passed away at the age of 93 surrounded by family and friends. He leaves behind a legacy and life story marked by empathy, ambition, and action.
In the early 1950s following Sri Lankan independence, Merrill J. Fernando experienced a defining moment. Selected to be trained as a tea taster—a profession previously reserved for British nationals only—he was one of the first Sri Lankans to be sent to Mincing Lane in London. Considered the "Mecca" of the tea world, there he witnessed the disproportional benefits reaped by multinational corporations importing his country's prized herb.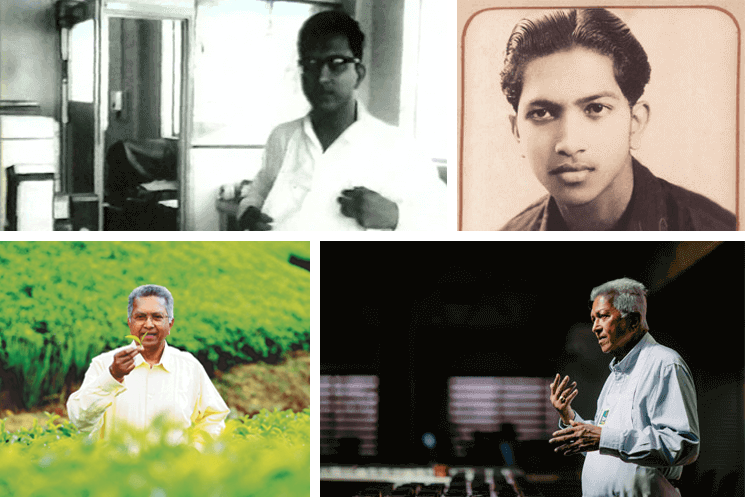 A young man with a big dream, he set out to create his own brand with a commitment to quality, ethics, and authenticity. From that time, Merrill dedicated his life to building a company that would serve more than tea, making business a matter of human service.
"He resolved to establish his own brand, to offer tea that would be handpicked, handmade and of the highest quality, with the assurance of natural goodness, and a genuine commitment to caring for workers and the environment. It was a dream that none had dared to dream," said his sons Dilhan and Malik Fernando, who took over the company in 2005.
Dilmah has expanded to over 100 countries, maintaining its founding commitment to quality and integrity. Fernando founded the MJF Charitable Foundation in 2003, sharing a minimum of 15% of Dilmah's profits to serve communities across Sri Lanka through projects that support the most marginalized. In 2007, he established Dilmah Conservation with a focus on promoting conservation and sustainable agriculture. These commitments have generated over $40 million in direct humanitarian aid and environmental interventions.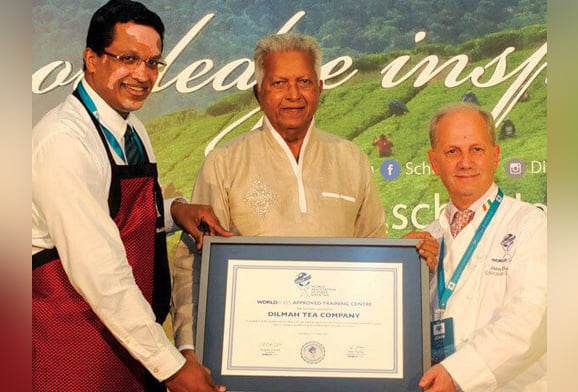 Dilmah's Empower Culinary Hospitality and Inspirational School's culinary course was recognized and certified by Worldchefs in January 2017. An initiative by MJF, its mission was born from Merrill's belief in giving back. With the invaluable knowledge and skills acquired through the training course, the school hopes to provide its students with employment opportunities as future chefs in the tourism and hospitality sector, in both local and international kitchens, bakeries, and patisseries.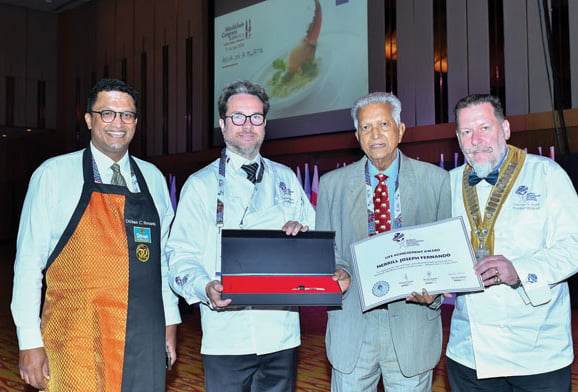 Merrill was a recipient of many prestigious honors, including Worldchefs Lifetime Achievement Award, for his philosophy on humanitarian service and building a business at the intersection of passion and purpose.
"His achievement in disrupting an exploitative colonial industry irrevocably changed the lives of producers around the world introducing a paradigm shift in ethical business before ethics and sustainable business acquired the prominence they have now," a statement read on the Dilmah website.
Merrill's devotion and urgency changed the world. His legacy, deeply rooted in compassion and genuine concern for humanity, continues to inspire generations of tea enthusiasts and industry leaders alike.
The Worldchefs' community deeply mourns his passing, touched by his unwavering integrity and indomitable passion. A true icon and a valued partner, for over a decade Merrill has been an extraordinary collaborator. Dilmah's continued support for chefs and hospitality professionals worldwide has been immense. Merrill's vision and passion have left an indelible mark, and we at Worldchefs are honored to have been a part of his remarkable journey.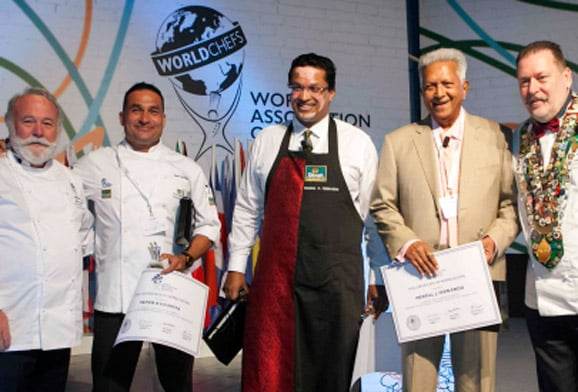 "With great sorrow, I have to say a last goodbye to Merrill, with whom I had so many great experiences and missions, a man with an outstanding character, a heart full of gold, a passion for the culinary industry, a great father and loving husband," said Worldchefs President Thomas A. Gugler. "Dilmah Tea's and Worldchefs worked together over many years to place Sri Lankan teas on the great world map of culinary arts and cooking competitions. Continuously this bond has developed further and further. My heartfelt condolences to Dilhan and all his family, friends, culinary colleagues, members of the Dilmah organization, and everyone who knew him personally. I would like you to know that you have left a big legacy behind you, which will always be remembered."
Merrill's legacy will continue to inspire generations of tea enthusiasts and hospitality professionals, and his spirit will forever be present in the world of tea and culinary excellence. We raise our cuppas to celebrate the life of a true changemaker.
In 2020, Worldchefs interviewed Merrill to explore his approach to "making business a matter of human service". Hear more about his exceptional life on Worldchefs Podcast: World on a Plate. Listen to the episode, A Live Devoted to Tea, above.
Let us be reminded by Merrill's iconic slogan – "Do Try It" – to approach challenges and opportunities with the willingness to try, to help, and to dream.
Learn more about Merrill's legacy at mjf.dilmahtea.com.