The Chefs Association of Pakistan (CAP) recently opened its membership resulting in the joining of a large number of new members.
To welcome the new members of CAP, multiple ceremonies were organized where membership certificates were distributed among them. CAP Senior Vice President Corporate Waqar Ilyas, CAP Secretary General Ahmad Shafiq and the executive members graced the ceremonies. Waqar Ilyas informed the members about the scope and importance of CAP. Ahmad Shafiq welcomed the new members and provided career guidance to the young members.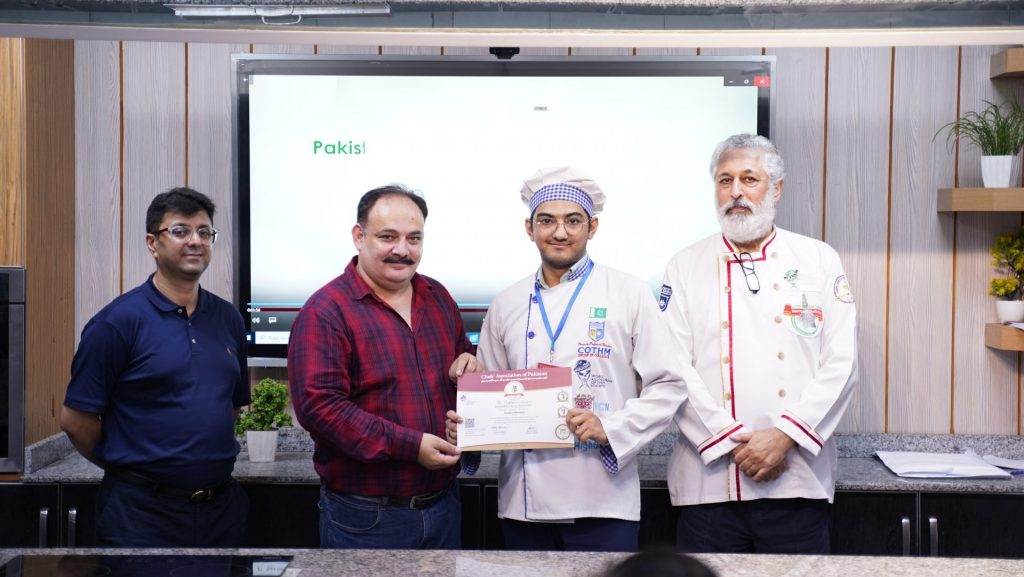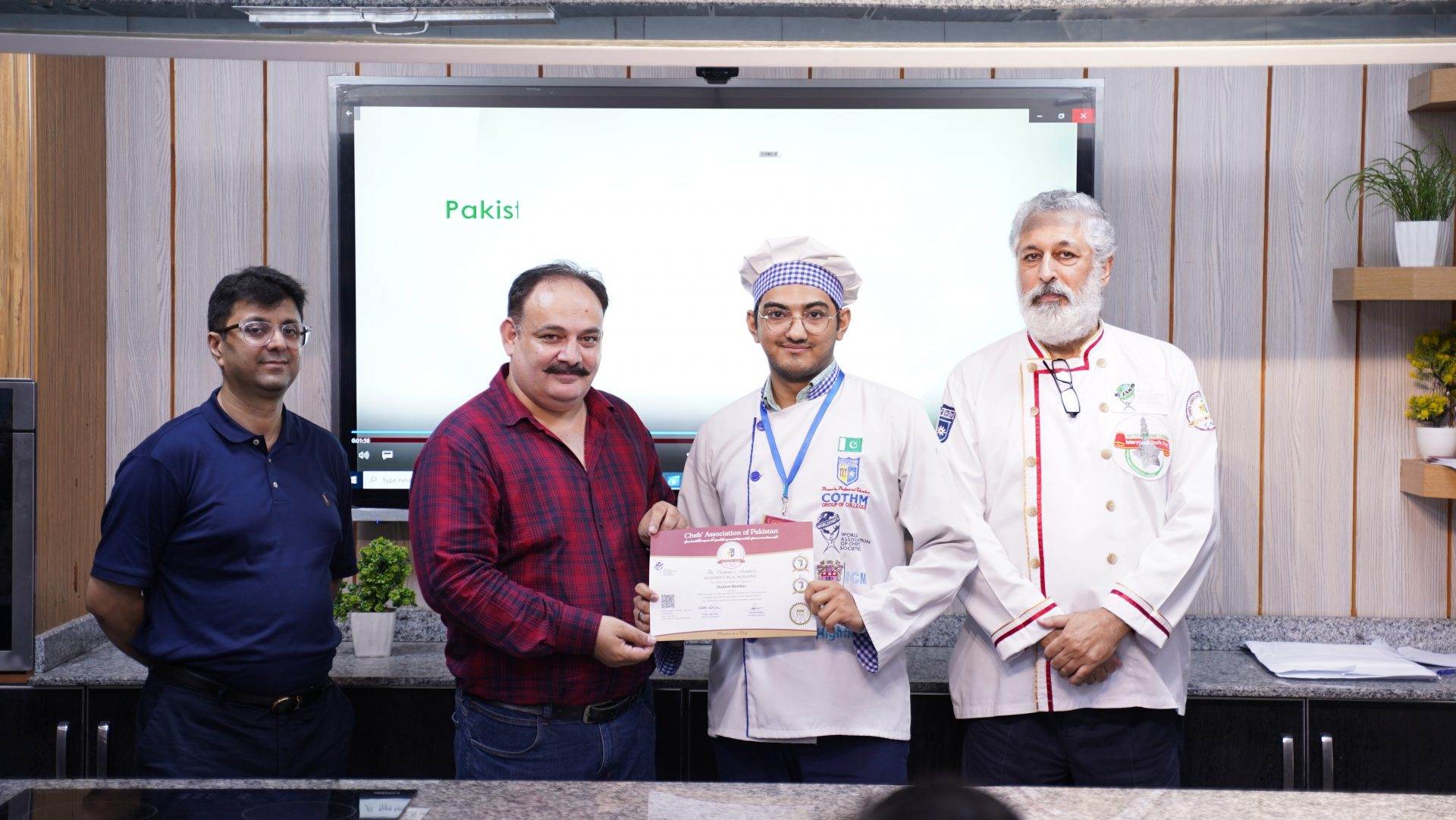 He said that Chefs Association of Pakistan is the only representative organization of chefs in the country which is also a member of World Chefs Paris; a global authority on food. By becoming a member of CAP, chefs can avail multiple local as well as international opportunities, he added.
New members of CAP were quite excited to join the esteemed platform of chefs in Pakistan. They were of the view that after getting associated with CAP, they will try to come up to the expectations of CAP and Worldchefs, Paris.
–END –
ABOUT WORLDCHEFS
The World Association of Chefs' Societies, known as Worldchefs, is a federation made up of 110 national chef associations. A leading voice in the hospitality industry, Worldchefs carries years of history since its founding in 1928 at the Sorbonne by the venerable Auguste Escoffier. Representing a mobilized international membership of culinary professionals, Worldchefs is committed to advancing the profession and leveraging the influence of the chef jacket for the betterment of the industry and humanity at large.
Worldchefs is dedicated to raising culinary standards and social awareness through these core focus areas:
Education – Worldchefs offers support for education and professional development through the landmark Worldchefs Academy online training program, a diverse network of Worldchefs Education Partners and curriculum, and the world's first Global Hospitality Certification recognizing on-the-job skills in hospitality;
Networking – Worldchefs connects culinary professionals around the world through their online community platform and provides a gateway for industry networking opportunities through endorsed events and the biennial Worldchefs Congress & Expo;
Competition – Worldchefs sets global standards for competition rules, provides Competition Seminars and assurance of Worldchefs Certified Judges, and operates the prestigious Global Chefs Challenge;
Humanitarianism & Sustainability – Worldchefs Feed the Planet and World Chefs Without Borders programs relieve food poverty, deliver crisis support, and promote sustainability across the globe.
For more information about Worldchefs, visit us at www.worldchefs.org.
For press and media inquiries
[email protected]