Mark Your Calendars: International Chefs Day is October 20th!
Nestlé Professional and Worldchefs are delighted to unveil the theme for this year's International Chefs Day campaign, titled "Growing Great Chefs." In memory of the Late Chef Dr. Bill Galagher, a visionary in the culinary world, this campaign aims to share our noble profession with children around the globe, inspiring little ones and the new generation of aspiring chefs.
 
International Chefs Day, celebrated on October 20th each year, brings together culinary professionals worldwide to promote the art and science of cooking. This year's theme, "Growing Great Chefs," provides a passion for mentoring young minds and nurturing culinary talent.
 
The campaign's focus is to introduce children to the joys of cooking and the world of gastronomy through an array of engaging activities and educational resources. Nestlé Professional and Worldchefs have collaborated to create a comprehensive toolkit packed with innovative recipes, an interactive game, and a fun-filled approach to starting a garden.
 
The key to fostering culinary excellence lies in providing children with early exposure to the art of cooking. Through 'Growing Great Chefs,' we aim to ignite the imaginations of children, encouraging them to explore the wonderful world of flavors, textures, and cultures found in culinary arts.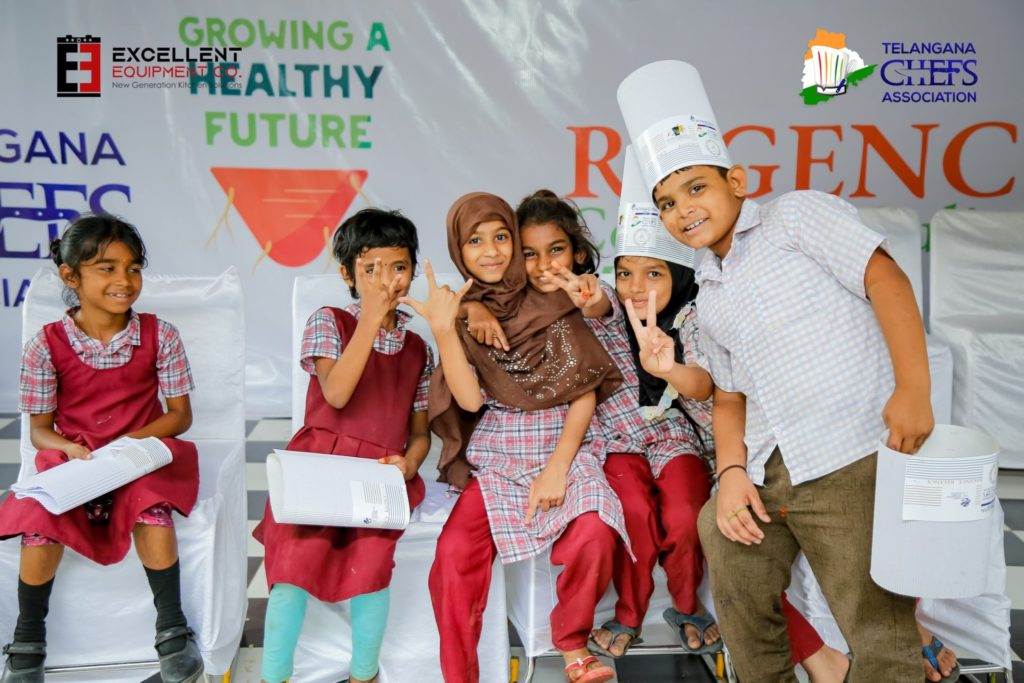 The toolkit provided by Nestlé Professional and Worldchefs offers accessible and enjoyable ways to help children understand the intricacies of cooking. It includes recipes tailored for children, highlighting simple yet delicious dishes from various cultures. The matching game is designed to make learning about ingredients an exciting adventure.

Furthermore, the campaign emphasizes sustainability and responsible food practices by incorporating a gardening component. Children will learn about growing their ingredients, understanding the value of fresh produce, and connecting with nature through planting and nurturing their very own gardens.

Nurturing the culinary passions of young minds is a truly rewarding experience. We are proud to honor the legacy of the Late Dr. Chef Bill Galagher through this campaign, bringing joy and knowledge to children worldwide and fostering the development of future great chefs.

The "Growing Great Chefs" campaign promises to inspire curiosity, creativity, and a love for cooking among children from all walks of life. By sharing the joys of the culinary profession, Nestlé Professional and Worldchefs hope to leave a lasting impact on young hearts, nurturing the potential of future culinary leaders.

Being a chef can be a hectic life. However, even spending just 5 minutes or 2 hours with your child, a student, or another child in your community can make a positive impact. If you are busy on October 20th, consider taking some time on any other day in October to connect with them.

Please share with us your fun moments, workshop experiences, or the beginning of your garden by sending us your pictures and/or videos via email. Don't forget to use the hashtags below. Join me and thousands of chefs in October by Preparing Children for a Healthy Life!

For more information about International Chefs Day and the "Growing Great Chefs" campaign, please visit https://worldchefs.org/internationalchefsday/

Our committee is here to help. Email us at [email protected] for any assistance you need.
#GrowingGreatChefs #InternationalChefsDay #ThisIsWorldchefs #NestleProfessional #PreparingChildrenForAHealthyLife