Worldchefs Asia E-Book: Food of Asia, Soul of Asia
Take a culinary tour of the continent with Worldchefs' Asia members in this free e-book.
Explore the diverse and delicious flavors of Asia in this free e-book, produced in collaboration with Worldchefs' member associations across the continent.
A compilation of culinary knowledge and expertise from some of the most talented chefs in the region, discover national and traditional recipes that showcase the rich and vibrant culinary heritage of Asia.
More than a cookbook, this e-book shares the histories and ambitions of Worldchefs' members in Asia, featuring culinary leaders shaping the future of Asian gastronomy.
A word from the Editor-in-Chief, Chef Soon Pau Voon
THIS E-BOOK IS NOT JUST A COOKBOOK
This is not a cookbook; it is a book about Asian chefs' organizations.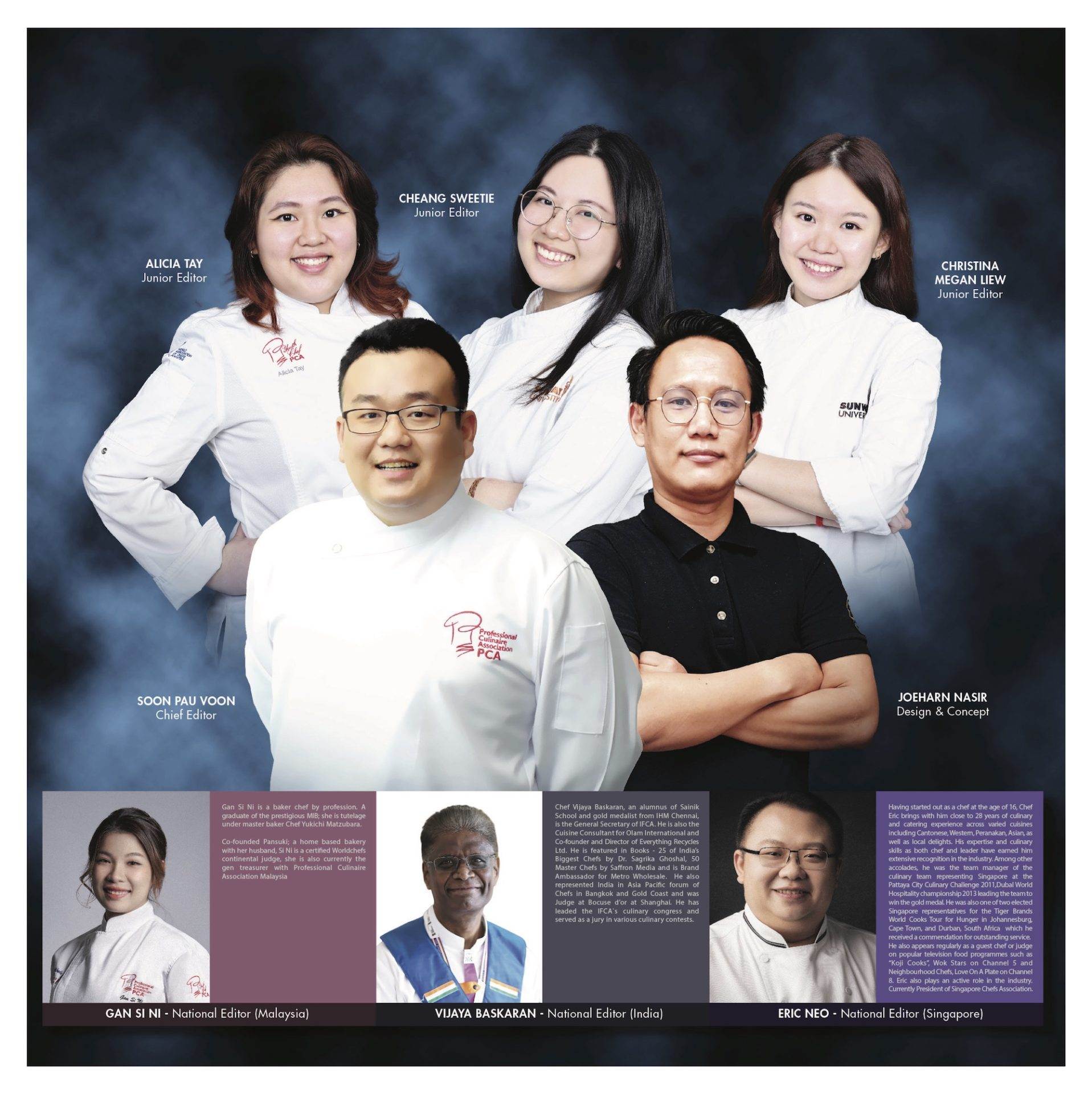 To edit a book is akin to a rite of passage; a phase of our culinary lives; when we started out as a young chef, we absorb the culinary skills and knowledge from our masters; and now when we are at the professional level, we disseminate our knowledge to the next generation. This e-book is by no means just a cookbook. It is a book dedicating our utmost respect for the Asian chefs under the Worldchefs umbrella; how chefs are organized in a society; the historical aspect of the organization and lastly the flavors of the national gastronomy.
When I was approached by Continental Director Chef Willment Leong to be the Editor-in-Chief of this project, I agreed hastily. It was indeed an ambitious project; to feature all 21 Worldchefs national organizations in Asia. It is both an exhausting yet exciting experience. I was fortunate to be able to work closely with colleagues from the 21 country associations; I must thank them for their patience and understanding in completing this e-book. My biggest thanks go to my designer team led by Johan Nasir and my Young Chefs Club who assisted in vetting the country submissions.
This e-book showcases our diverse Asian culinary cultures. Although we have different chef associations, nationalities, and religions, we share one thing in common—our love for food. The opportunity to lead this project is both a learning and teaching process for me, as I learn about different food cultures from all over Asia and how each association is organized. Although this book may not cover all Asian countries, we hope it gives readers an insight into the association's organization, history, and culinary culture. May we inspire you to continue seeking interest and explore our diverse Asian gastronomy, flavors, and culinary culture.
Jemput jemput masak-masak& makan-makan! (Let's get cooking and feasting!)
Your friend in a white jacket,
Pau Voon Soon, Editor-in-Chief
Secretary General, Professional Culinaire Association Malaysia