In this episode, Ragnar talks with Ingrid Mellstig, Head of Electrolux Food Foundation. Ingrid is leading the non-commercial foundation of Electrolux, inspiring and educating for sustainable food habits.
To recognize World Food Day 2020, the Electrolux Food Foundation hosted a live event last Friday 16 October featuring a chef, a scientist and a social entrepreneur which focused on how shifting to a more sustainable diet today can create a better tomorrow.
The consensus is undeniable: the power is on the plate. Consumers can make a tremendous impact and contribute to a healthier planet if they make 3 simple commitments: eat more plants, try new things and waste less food.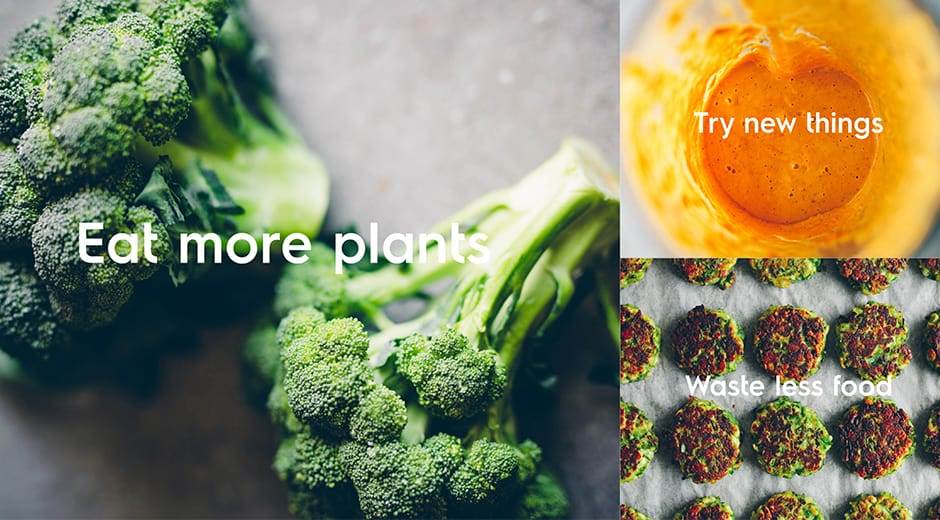 "So many environmental problems that we're facing today can be linked back directly to the food that we eat. The power is on our plates."
Brent Loken, WWF
The Food Matters panel of experts featured Earlene Cruz, Founder and Director of Kitchen Connection, Brent Loken, PhD and Global Food Lead Scientist at WWF, and Worldchefs' own Chris Koetke, Chairman of Feed the Planet.
Chris Koetke said that while chefs hold a lot of influence in encouraging more sustainable eating – for example 51% of US restaurants have added vegetarian dishes to their menus – the consumer is most powerful: "When it comes from the bottom up it's 3 times more effective. Consumers need to push chefs, and push store owners, to offer delicious plant-based food. You have the power. Never underestimate that. We listen."
While saying it's important not to 'meat-shame' anyone, Brent Loken explained by choosing more plant-based foods consumers can make a massive impact on the planet and on their own health.
There are 30,000 edible plant options available on the planet yet Earlene Cruz said consumers currently rely on only four core crops for 80 per cent of their meals and that it's important to try new things. "When we were hunter gatherers, we weren't relying on set menus or planning what our next meal was. We were very much relying on the earth and what it offered. And relying on that for our creativity. It's an inherent need to be creative and we have to go back to that." She suggested consumers should try and get cooking inspiration from young people, indigenous people and the older generation, as well as cookbooks and cooking classes.
With one third of all food currently going to waste, the panel agreed that the best way to avoid throwing away food is to find inspiring ways to cook something delicious.
"Think of it as a resource and a challenge, rather than trash."
Chris Koetke, Worldchefs
Turns out, a delicious recipe is the best way to inspire your friends, family and customers to shift their diets, too.
Meanwhile, Loken added a warning: "I don't want to pass everything on to the consumer. I don't want to let policy makers off the hook . They have to put regulations in place to make it expensive to waste food. Once we get the top down and bottom up coming together that's where the magic happens and that's where we'll see real change."
Giving new meaning to the saying "put your money where your mouth is," we must take action everyday to shift towards plant-based diets. But don't be discouraged. Rather, be excited by the new discovers, the forgotten joys, the inspiring power you wield as an individual, and the extraordinary potential of a community inspired.
To watch the full Food Matters webinar, click on the link here or view it below.
Resources
Electrolux Food Foundation is no stranger to bringing people together to help build a better future. Through our Feed the Planet partnership, they've made initiatives, both incremental and life-changing alike, possible.
Read here for more information on the Electrolux Food Foundation. To learn more about Feed the Planet, visit www.howtofeedtheplanet.com.
To learn more about our Like a Chef Culinary Employment Program, tune in to our episode with award-winning chef and Like a Chef mentor Manuella Buffara.
For more on Food Heroes Challenge, a chef-driven education project for children, check out our episode with Wales' National Sustainability Champion Donna Heath.
In 2019 alone, Worldchefs' community and Feed the Planet partners Electrolux Food Foundation and AIESEC delivered the the Food Heroes workship to over 30,000 kids around the globe. Want to teach a digital Food Heroes workshop of your own? You can download everything you need here. The lesson materials are available in English, French, Italian, Portuguese, Russian, Spanish, Swedish, Ukrainian, and Welsh.
For more stories on sustainability, check out our Sustainability Around the World webcast. Join the conversation with outstanding chefs creating menus that are healthy and tasty for both people and the planet. Keep an eye on our Facebook to tune in live and find past episodes on Worldchefs TV.
Have an earth-friendly recipe to share? Click here to submit it! And don't forget to become a part of the Feed the Planet community. Join now.
For more on sustainability, tune in to our previous episodes with UN Advocate Chef Arthur Potts Dawson, influencer Max LaManna, and The Vegetable Chef, Frank Fol.
Acknowledgements
Special thanks to Ingrid Mellstig for joining us as a guest.
We also would like to express our utmost appreciation to Electrolux Food Foundation and their entire team for an inspiring partnership.
World on a Plate is supported by Nestlé Professional.