Welcome to World on a Plate, where the latest culinary trends and industry insights are brought to the table.
On Episode 84: From Meat to Leather – Understanding the Global Impact of the Vegan Trend, join Ragnar in an engaging conversation with Thomas Heinen, a renowned tanner and leather manufacturer, as they discuss the global implications of the veganism movement for chefs worldwide. Gain insights into the vegan trend's impact on consumer demand and discover the significant role of leather in various sectors.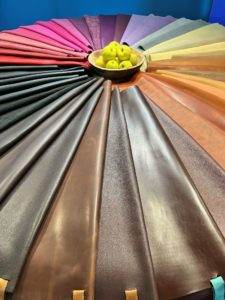 Tune in and learn:
Understanding Veganism's Influence: Delve into the vegan trend and its implications for chefs, gaining a comprehensive understanding of its impact on the culinary industry.
Insights from a Fourth-Generation Tanner: Learn from Thomas Heinen, a respected leather manufacturer, about the global picture of animal husbandry and its connection to the culinary industry.
Exploring Leather's Significance: Discover the crucial role of leather in diverse sectors and gain insights into its relevance in light of the growing vegan trend.
This podcast interview offers chefs a comprehensive understanding of the veganism movement's impact on the culinary industry, the interconnectedness of meat consumption and leather production, and the environmental and cultural considerations that come into play. By embracing these insights, chefs can navigate the evolving consumer demands while maintaining a balance between innovation, tradition, and sustainability in their culinary endeavors.
Resources
Curious about more topics in sustainability and cooking? Visit feedtheplanet.worldchefs.org to learn more.
Gain your Culinary Foundations with Worldchefs Academy! Completely free and all online, you can sign up today for Culinary Foundations, Pre-Commis Chef Training Program, and Sustainability Education for Culinary Professionals. Worldchefs Academy gives you a chance to learn the culinary basics needed to kickstart your career, brush up on current international standards, and help deepen your knowledge of sustainable cooking methods.
The Pre-Commis Chef Course is available in English, Spanish, Portuguese, Arabic, Italian, German, and Mandarin.
Don't forget to create your free Worldchefs account for the latest resources and industry news.
About Thomas Heinen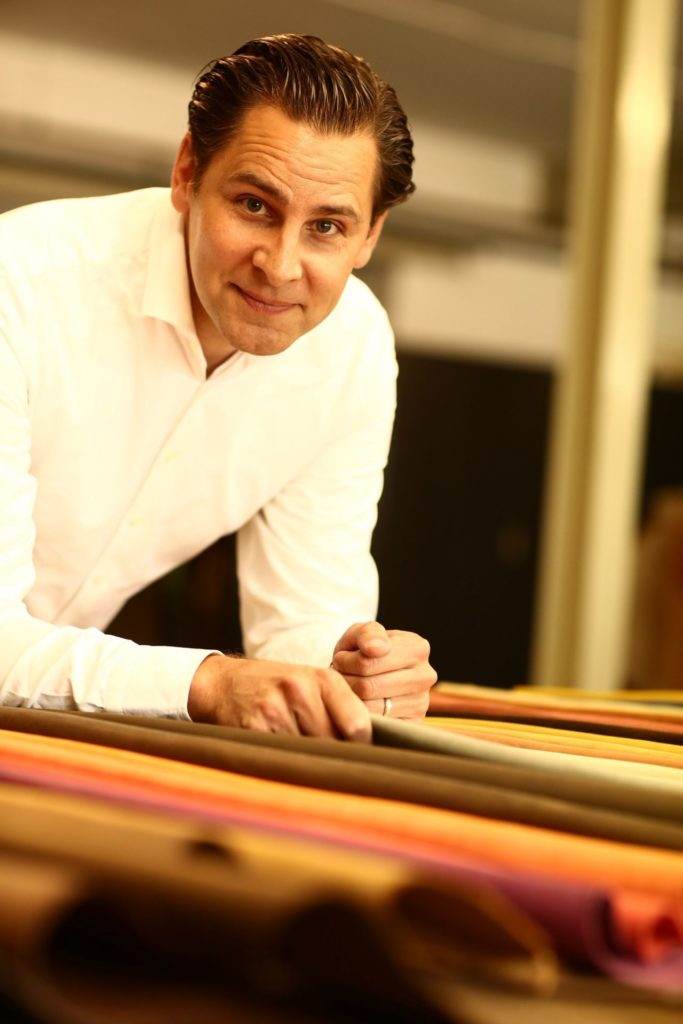 Thomas Heinen is a fourth-generation tanner and leather manufacturer with a rich family heritage in the industry.
Heinen Tannery (officially Lederfabrik Josef Heinen GmbH & Co KG) was founded in 1891 by Thomas' great-grandfather. The company is located near Düsseldorf, in the western part of Germany. The tannery is Gold rated based on the Leather Working Group (LWG) standard, and the company is also OekoTex, OekoTex SteP and ECO2L rated.
In this interview, Thomas shares insights on the interconnectedness of animal husbandry, leather production, and consumer choices. His expertise extends to supplying durable and waterproof materials for the technical shoe industry, catering to outdoor, government, military, and fashion sectors. Thomas also highlights the broader impact of reduced meat consumption on farming communities and the countryside, emphasizing the need to strike a balance between evolving consumer demands and sustainable food production practices.
With a passion for preserving regional farming practices and embracing diversity in food production, Thomas offers a unique perspective on the vegan trend and its implications for the culinary industry.
Follow Heinen Tannery on social:
Instagram: lederfarbik_heinen
Instagram: terracare_leather
LinkedIn: terracare leather
Acknowledgments
Special thanks to Thomas for joining us.
World on a Plate is supported by Nestlé Professional and our podcast sponsors.