On this episode, meet Chef Matthew Thompson, co-founder and Chief Culinary Officer for Harvest Table Culinary Group, a college foodservice provider and leader in sustainable initiatives.
With his strong background in the local and responsibly sourced food movement, Chef Matthew uses his menus to celebrate local food systems. Find out how he and Harvest Table are bringing food with purpose to college dining halls and rooting community through food.
Tune in to hear more on:
Building a value-based business and challenging the traditional approach to on-campus college hospitality
Developing a purchasing program that supports the local economy and sources the best ingredients from regional farmers
Celebrating local food on the menu every single day and reducing food waste within the community
More Resources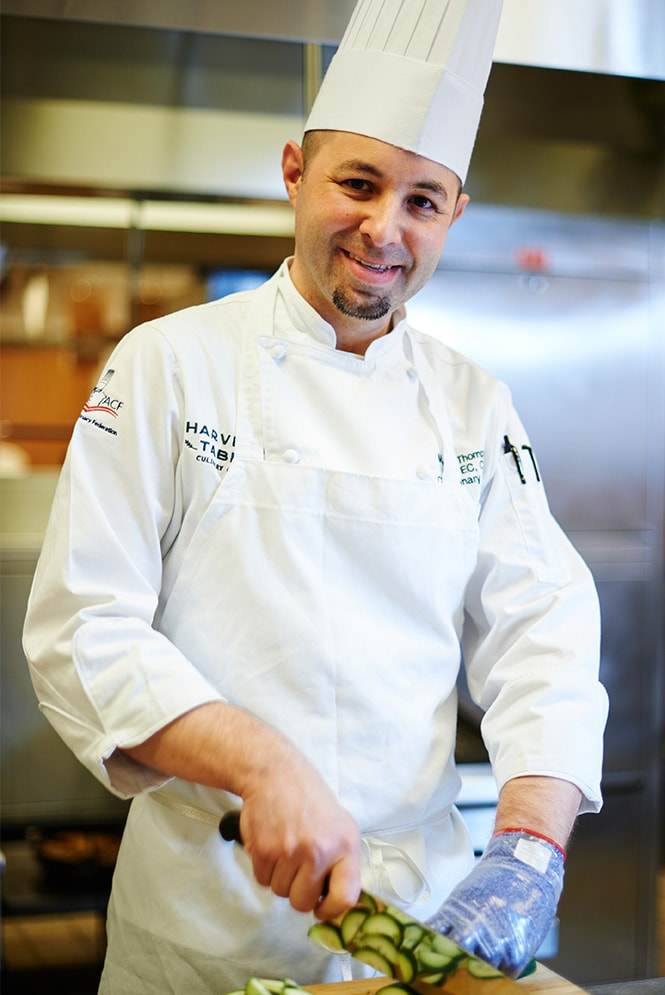 Learn more about Harvest Table by visiting harvesttableculinary.com. For more from Chef Matthew, check out his website and follow him on Instagram.
You can expand your digital presence with a free profile on Worldchefs online community! Connect with thousands of culinary professionals, keep up with the latest industry news, or find your next job. Create your account now at www.worldchefs.org/login.
Looking to upskill? Browse programs from top hospitality schools to future-proof your career on Worldchefs Approved Courses.
Acknowledgements
Special thanks to Matthew Thompson for joining us as a guest.
World on a Plate is supported by Nestlé Professional and our podcast sponsors.