On this special Congress episode, join Worldchefs President Thomas Gugler, President of the Emirates Culinary Guild Uwe Micheel, and Young Chefs Development Committee Chairman Alan Orreal in a conversation live from the exhibition halls.
Tune in to hear:
highlights from the reunion event
emerging trends for the culinary industry
the future of skills and meeting the needs of Young Chefs
More Resources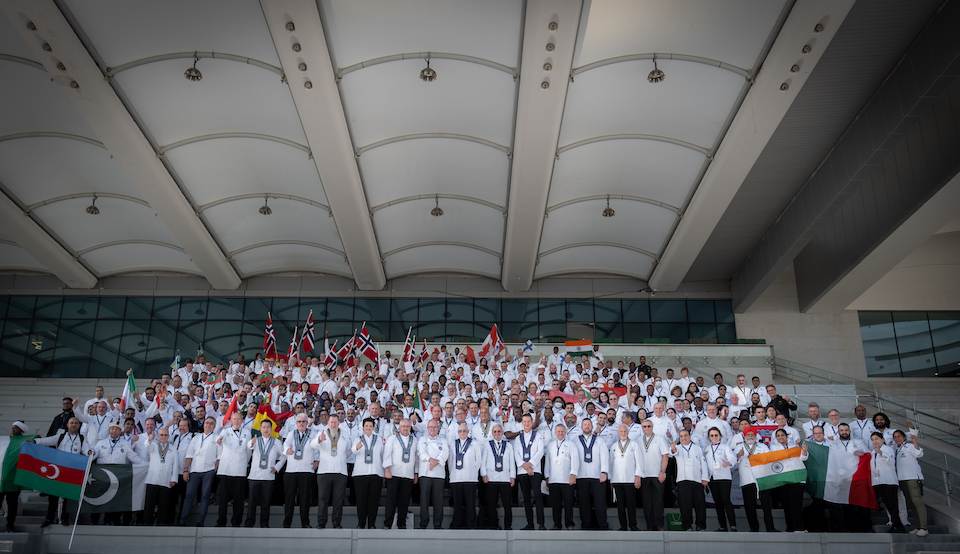 Missed it? Catch up with livestreams from Worldchefs Congress & Expo 2022 in Abu Dhabi. For more updates and photos, follow us on Instagram at @worldchefs.
To learn more about the launch of Sustainability Education for Culinary Professionals and the Pre-Commis Chef courses on Worldchefs Academy, visit www.worldchefsacademy.com.
Want to keep building skills? Browse upskilling programs from top hospitality schools to future-proof your career on Worldchefs Approved Courses.
Connect with thousands of hospitality professionals and find your next job with a free profile on Worldchefs online community. Create your account now at www.worldchefs.org/login.
Acknowledgements
Special thanks to all the attendees of the 2022 Worldchefs Congress & Expo and to our Worldchefs Congress & Expo sponsors for their commitment to driving the industry forward.
World on a Plate is supported by Nestlé Professional and our podcast sponsors.