In this episode, Ragnar talks with Nicola Gryczka, Co-Founder of The Social Gastronomy Movement (SGM), a global network of interconnected local communities that uses the power of food for social change. Hear what the SGM is doing to generate meaningful solutions towards collective impact.

SGM was founded around the simple power of breaking bread and connecting through food. Chef and social entrepreneur David Hertz, founder of Gastromotiva, had a vision to use this power to connect communities and drive action for good. Nicola Gryczka has helped make that dream a reality, together with the Social Gastronomy team and fifty other food systems changemakers working towards a more inclusive and just food system.
A year ago, under Nicola's leadership, a transition from Gastromotiva to The Social Gastronomy Movement began, registering the foundation in Switzerland and creating an umbrella organization representing over 150 nonprofits, chefs, activists, activists, and entrepreneurs across 52 countries and five continents.

Nicola is finding the crossroads of grassroots activism and policymaking. Hear more on her work to cultivate the collective impact of people who are transforming the food system toward an equitable society, building bridges between global and local actors, and elevating all voices at the table.
Learn more on this episode of World on a Plate.
About our Guest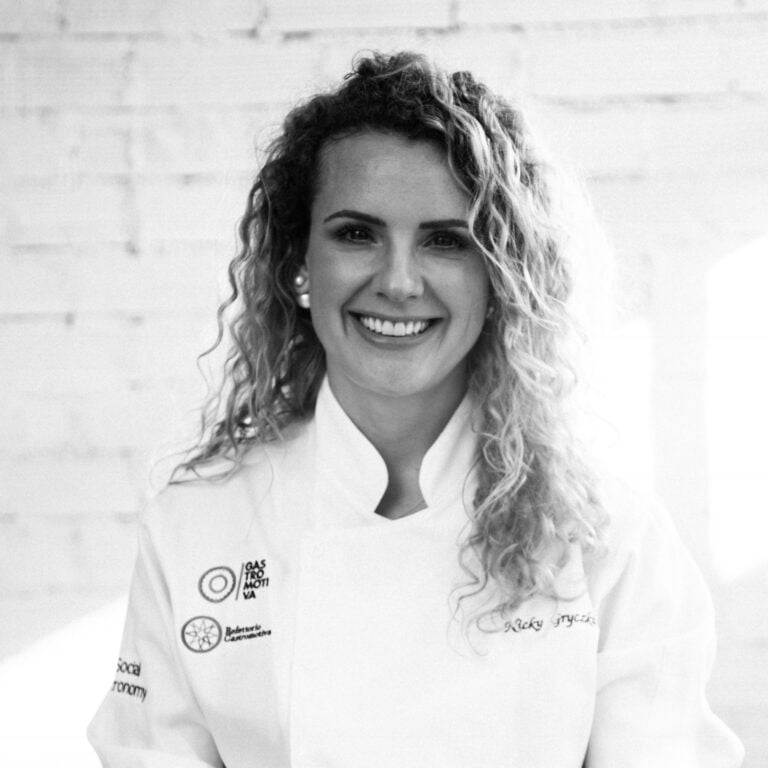 Social and systems entrepreneur, food activist, and change-maker, connecting ideas, people, and networks to generate powerful solutions towards collective impact.
Nicola Gryczka is a co-founder and currently leading the Social Gastronomy Movement (SGM). The Social Gastronomy Movement cultivates connections, collaborations and partnerships that strengthen our individual and collective capacity to co-create an equitable future, inclusive society and healthy planet. SGM advocates for positive changes in local food systems so that together we move towards global progress creating a new ecosystem for change.
She sits on the board of social organizations such as LIFE project in Turkey and IFSS, while actively coaching young women and social entrepreneurs around the world.
Her passion lies at the crossroads of grass root activism and policy making towards systems change, especially in fields of food, agriculture and education, at the intersection with technology and innovation.
Gryczka has become a motivational speaker and consultant at renowned organizations and events such as IADB, FAO, WFP, WEF and SxSW among others.
Resources
You can learn more about the SGM and how to get involved by visiting their website. Be sure to follow their social media accounts for the latest updates: LinkedIn / Instagram / #SOCIALGASTRONOMY.
The SGM has also put together a COVID-19 Resource Hub to share both resources and voices from around the world. There you'll discover more stories, resources, and ways to help.
To find out more about Gastromotiva, visit gastromotiva.org.
Want to get involved in sustainability projects at home and around the world? Feed the Planet can help connect you with more fun, easy, and impactful initiatives designed especially for chefs. Visit www.howtofeedtheplanet.com now.
Have an earth-friendly recipe to share? Click here to submit it! And don't forget to become a part of the Feed the Planet community. Join now.
For more on sustainability, tune in to our World on a Plate episodes with UN Advocate Chef Arthur Potts Dawson, influencer Max LaManna, and The Vegetable Chef, Frank Fol, or check out our webcast!
Don't forget to subscribe to Worldchefs Podcast: World on a Plate! Choose your favorite listening platform from the right panel or go here to subscribe!
Acknowledgements
Special thanks to Nicola Gryczka for joining as a guest.
World on a Plate is supported by Nestlé Professional and our podcast sponsors.
---