On this episode of World on a Plate, hear how our Like a Chef employment training program is changing lives, providing underprivileged people with culinary workplace skills to put food on the table.
You'll meet two of the people helping to make this a reality from Sweden to Brazil: Josselin Freytes Peña and Santiago Orrego Henao.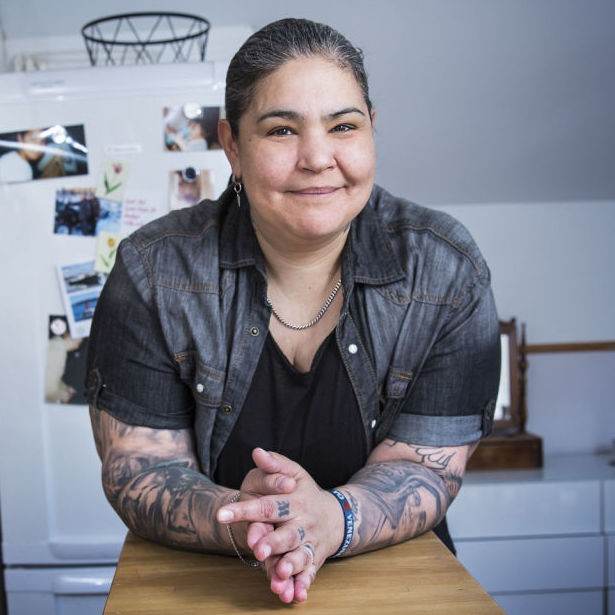 Josselin Freytes Peña is the Kitchen Manager at Yalla Rinkeby, Like a Chef's outpost in Stockholm. She was born in Venezuela and moved to Sweden at age 3. With vast experience in restaurant management, Josselin is very in tune with the women at Yalla and is a huge influence in encouraging and coaching them. She's also a qualified boxing coach and trains women in her spare time.
Santiago Orrego Henao is the Project Coordinator of the Like a Chef program in Brazil, locally known as Gastronomia Sustentável. He's been involved in social projects since 2009 when he joined the Rotary Club in Colombia, his home country. He moved to Brazil in October 2020 despite the pandemic to become a part of Like a Chef and has guided two waves of graduates, with a third wave around the corner.
About Like a Chef
Like a Chef started in Curitiba, Brazil in 2017. Developed by Worldchefs in partnership with Electrolux Food Foundation and delivered by local partners, the course promotes sustainable cooking with a zero food waste approach.
We now have 8 active training centers around the globe, over 250 graduates, and more on the way:
Brazil – As of April 2021, the program had trained around 180 people in the cities of Curitiba, São Carlos and São Paulo. During the coronavirus pandemic, the program continued to be implemented through a new blended learning format that includes digital and face-to-face learning and was developed in collaboration with local partners, with a focus on entrepreneurship.
Russia – Like a Chef is active in Moscow and targets young adults about to leave foster care. The program was launched in 2018, but was suspended in 2020 due to the pandemic. It is set to restart late 2021 in collaboration with a local culinary school and the Russian Chef Association.
Sweden – The program works through Yalla Rinkeby, a worker-owned social enterprise to help immigrant women in Stockholm. The first students were trained in 2019 and an online version of the program was launched in 2020 following the coronavirus pandemic.
Ukraine – The program was launched at the end of 2019 and trained 14 young people living in in orphanages in Kiev before being suspended due to the coronavirus pandemic. It is expected to be restarted late 2021.
Poland – In collaboration with the country's National Federation of Food Banks, the program was held in the city of Olzstyn. A new version of the program is being discussed for 2021/2022.
Egypt – Unemployed women from Cairo were trained in a kitchen specially built in the Electrolux cooker factory, close to the Egyptian capital. The program was suspended when the pandemic began, and the plan is to restart it in the second half of 2021.
For a look into Like a Chef at Yalla Rinkeby in Stockholm, find them on Instagram.
View this post on Instagram
You can read more about Like A Chef in Curitiba and how the program adapted during the COVID-19 pandemic in this article on the 8th wave of students.
To see the Like a Chef in action in Cairo, check out this video on Facebook:
For more on Like a Chef and our Feed the Planet programs, visit our website and join the Feed the Community for updates. Join now.
Resources
Interested in getting involved in Like a Chef? To learn more about opportunities to volunteer your time or space, and how to sponsor a student, click here.
For more stories from our Feed the Planet community, check out our webcast. Sustainability Around the World shares the stories of culinary professionals building a better future.
Don't forget to subscribe to Worldchefs Podcast: World on a Plate! Choose your favorite listening platform from the right panel or go here to subscribe!
Acknowledgements
Special thanks to Josselin Freytes Peña & Santiago Orrego Henao for joining as as guests.
Founded by Worldchefs, Feed the Planet is run in partnership with Electrolux Food Foundation and AIESEC. This initiative counts on the support of the Electrolux Food Foundation. Learn more about the Foundation here.
World on a Plate is supported by Nestlé Professional and our podcast sponsors.
---