In this episode, Ragnar talks with Nestlé Professional's team of experts about health, nutrition, and the role chefs play in enabling the best nutritious for their guests.
Before COVID-19, health and welfare was already a growing consumer concern. Now with the pandemic, this notion has strengthened.
A study done by Nestlé Professional among UK consumers can help us navigate consumer demands. They found that diners are very informed about the food they consume and try to maintain a balanced diet. Add to that the context of COVID-19. Evidence globally shows that 80% of consumers plan to eat and drink healthier as a result of the pandemic.
Yet more than half of the consumers surveyed (58%) said they struggle to maintain a diet when eating out. The bottom line: the survey shows that, when it comes to their expectations:
45% want more nutritional information on the menu.
30% desire more vegan and vegetarian options.
27% would like smaller portions.
Time to answer that call! The consumer is counting on you. We know more and more chefs with answer with creativity.
"Chefs have a huge responsibility of shaping people's diets. They are opinion leaders and can make a positive impact on nutrition and people's health. many people are dining out and they may rely on restaurants to offer guidance with options that fit their lifestyle and health goals. What consumers order is heavily influenced by the layout of the menu and chef's suggestions"

Emmanuel Lorieux
Tune in to find out more and be sure to create your free Worldchefs online account at www.worldchefs.org/login for news, tips and more to help you prepare for the future.
About the Guests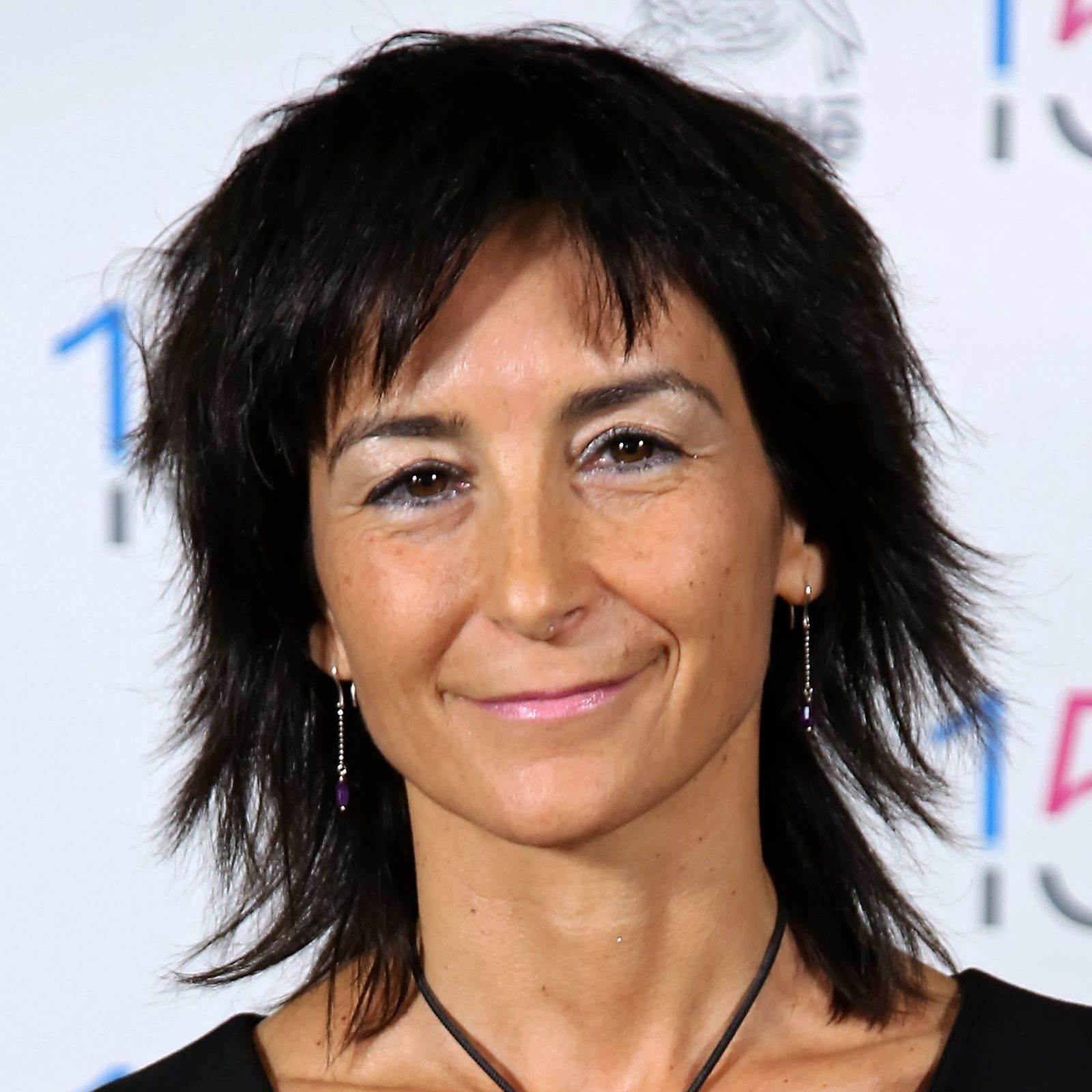 Ana Aragon
Nutrition and Sustainability Manager, Nestlé Professional
Ana Aragon is the Nutrition and Sustainability Manager for Nestlé Professional, based in Nestle Headquarters in Vevey, Switzerland. Her 25 years of Nestlé experience has been diverse, having held positions in nutrition, food technology, manufacturing, quality, sustainability, new product development and communication.
Ana is passionate about food, family, healthy lifestyle, and respecting nature. Since a very young age, Ana has been convinced about the key role nutrition plays in our health. Her passion is relevant in working and inspiring people in the out of home (OOH) industry to provide safe, delicious and nutritious foods which have the potential to be also good for our health and wellbeing, while being produced in a way that it is respectful to our environment and communities.
In her current role with Nestlé Professional, she aspires to drive the Nestlé Professional Nutrition, Health, and Wellness (NHW) and Sustainability strategies to support the Nestlé vision and be applicable in the out of home industry. Additionally, Ana leads the communication and education programs for employees and customers, supporting the journey to create credible partners in both nutrition and sustainability in the OOH industry.
Raha Rajaei
Nutritionist Intern, Nestlé Professional
Raha Rajaei is the Nutritionist Intern working for Nestlé Professional based at Nestlé Headquarters in Vevey, Switzerland. Her role at Nestlé Professional includes nutritional support and guidance to product category teams for both food and beverage. She received her Masters' in Food, Nutrition and Health in Switzerland.
Before joining Nestlé, she has worked in the area of nutrition communication in a non-profit sector as well as in product development of a private sector, as a training period. Raha is very passionate about finding ways to work together with the different teams to enable improved nutrition for future generations and to enhance the quality of life.
Emmanuel Lorieux
Global Executive Chef and Global Culinary Partnership Manager, Nestlé Professional
Emmanuel Lorieux, Executive Chef for Nestlé Professional, grew up next to a restaurant in Normandy, France. He was surrounded by the sights and smells of nutritious, homemade meals. With his aspiration to travel, this also steered his career and he completed his apprenticeship at a 1-star Michelin restaurant before working as a chef in the French Army, and with Le Méridien Hotels in Paris, Abu Dhabi, Tokyo, Bora Bora, and San Diego. He is a leader in industry initiatives, including International Chefs Day, and also stresses the value in teaching children to eat well, choose good products and instill healthy eating habits.
Resources
Together with Nestlé Professional, our Healthy Kids initiative on 20 October each year celebrates International Chefs Day by empowering chefs to take on this role. Learn more about this year's campaign, Healthy Food for the Future, here:
To hear more from the Nestlé Professional team, tune in to Episode 30: The Future of Plant-Based Meal Solutions Is Sensational. Ragnar talks with Keren Baron, Nitzan Avny and Emmanuel Lorieux about the rise of the plant-based category, understanding consumers and their motivations for choosing plant-based food, and the opportunity for the out-of-home industry. You can also earn a digital badge by attending the webinar! Learn more below:
Nestlé Professional is passionate about serving the out-of-home industry, using its global experience and know-how to help accelerate the businesses of its foodservice and hospitality industry partners. Nestlé Professional has so many resources to help hospitality professionals stay at the cutting-edge of industry trends. For more on sustainability tips and more, check out their latest issue of Nutripro: Nestlé Professional Nutrition Magazine. Read the Make it Sizzle — The New Plant-based Meat Alternatives issue here.
Nestlé Professional has also launched a new digital magazine, Planetpro, which covers a range of environmental topics that are closely tied to the foodservice industry. By sharing this information, Nestlé Professional, aims to help customers understand the sustainability and climate change challenges and help identify improvements to their businesses to reduce their environmental impact. Read the latest issue here.
For delicious plant-based menu options, get inspired with Garden Gourmet®, plant-based meat alternatives that offer a versatile choice of vegetarian and vegan products without compromise on nutrition, taste and texture. Explore the range here.
You can learn more about Chef Emmanuel our recent blog post: Meet the Chefs Who Are Championing Healthy Food for the Future on International Chefs Day and podcast episode: Healthy Food for the Future with International Chefs Day.
Acknowledgements
Special thanks to Ana Aragon, Raha Rajaei and Emmanuel Lorieux for joining us as guests.
We also would like to express our utmost appreciation to Nestlé Professional and their entire team for their continued support of International Chefs Day, Worldchefs and the culinary community at large.
World on a Plate is supported by Nestlé Professional and our podcast sponsors.