In this episode, Ragnar talks with Ian Roberts, Managing Director of Hospitality, Food & Beverage at Informa Markets. An expert in events and emerging markets, Ian and his team at Informa are imagining and bringing forth new ways to connect buyers and sellers in hospitality.
Informa Markets produces more than 550 international b2b events and brands each year. Their food & hospitality portfolio offers platforms for customers, partners and communities to engage, trade and grow through b2b events, world-class competitions, educational seminars, and a new online marketplace.
Their main purpose: Bring communities together. Now, with COVID-19 reverberating through the events economy, they're taking the exhibition industry into the digital world.
Ian knew that this task wouldn't be without challenges. While moving to digital convening may be a natural fit for the tech space, "things like the food industry where people obviously want to touch, sample, taste the products – it becomes more of a challenge."
Ian's team was already pioneering the digital space before the onsite of the global pandemic, but the need for remote networking and sourcing accelerated their presence in the online frontier. An early incubus, as Ian explains, was, "the idea was to have a b2b online marketplace for the food and hospitality industry. So we started working on this."
'This' is Saladplate. Launched in May of this year, Saladplate is an online marketplace designed to help industry professionals discover new products, services and innovative sourcing solutions. Using data on buyers to tailor-make an online marketplace serving the food and hospitality sectors exclusively, Informa Markets created a venue for interaction and engagement with customers – one fit for a new era.
The launch of Saladplate.com brought forward another opportunity to bridge the gap between buyers and sellers. Looking further to digital platforms to provide their network with relevant content and a gateway to insights on a new developing future, the Informa team got to work on a new series of bi-monthly online events to help food and hospitality businesses connect and fast-track recovery, transformation and growth after COVID-19. 
Organized by Informa Markets, the Food & Hotel Digital Week series is a first-of-its-kind collaboration between Informa Markets' Hospitality, Food & Beverage portfolio in Asia, and Saladplate.
The first Digital Week, held alongside the launch of Saladplate in May, provided a platform for some 5000 professionals to trade, exchange insights and deepen knowledge via real-time matchmaking, product galleries, live webinars and a library of resources. On their first webinar exploring the future of food, 25 speakersjoined from more than 8 countries and attendees came from over 20 countries.
The next Digital Week will be held 13 – 17 July, covering topics on Hospitality's New Normal.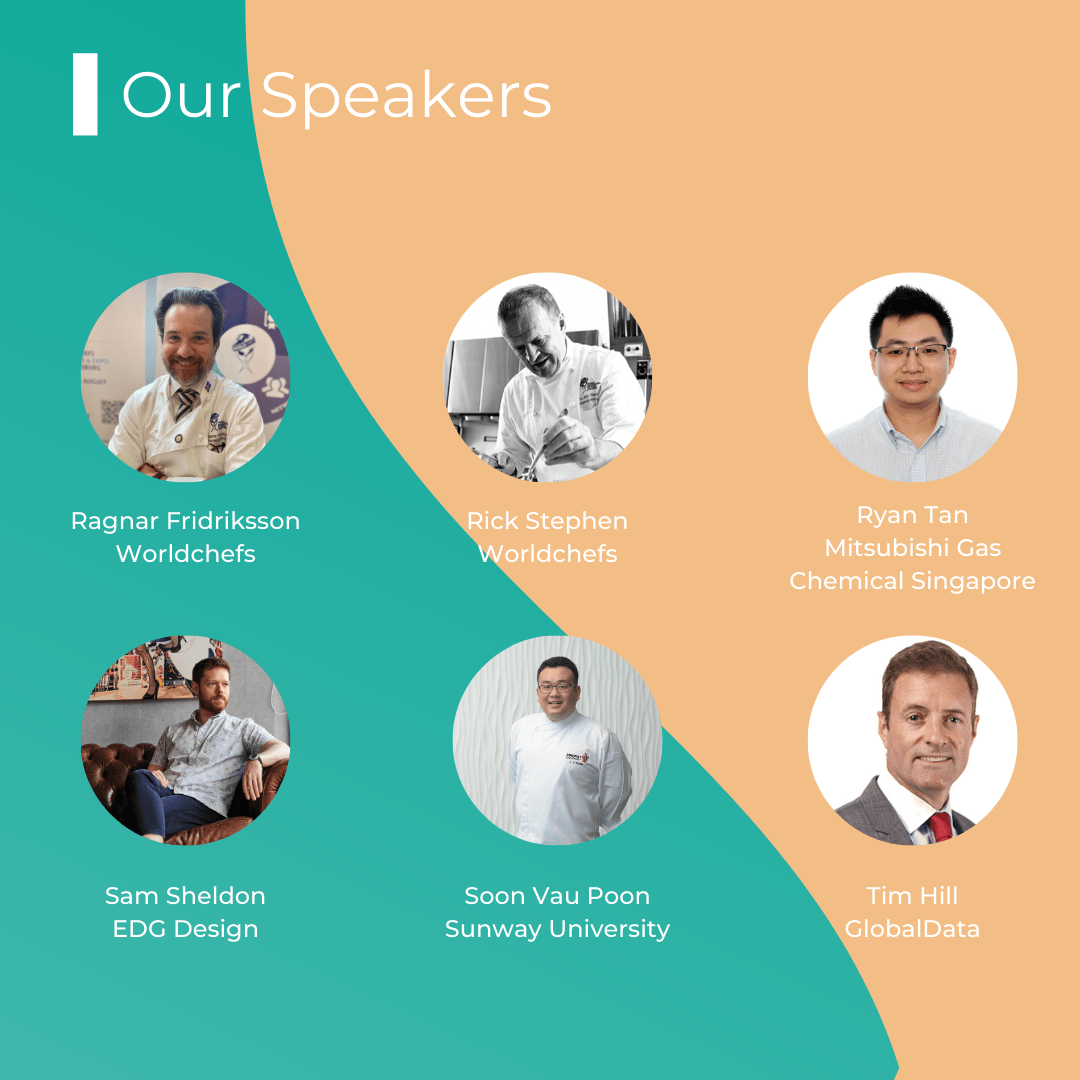 Constantly listening to customers and industry experts, the digital events focus on delivering topics that are acutely relevant. "It could be around coffee. It could be about the future of work in hospitality," says Ian. A key session during next week's Digital Week will focus on just that, with an expert panel on The Future of Work: Do Skills Still Matter?
When it comes to onsite events, Ian and his team of experts are staying hopeful about the recovery of connections on the tradeshow floor. "Physical events are here to stay," says Ian. "I don't see these virtual models taking over. I think people like to come together. People are social by nature." Rather, in-person events will evolve.
Like many, Informa Markets has been "lifting and shifting" events to the end of year. Their highly anticipated Food and Hotel Asia (FHA) was moved to March 2021.
So what will a social distancing exhibition look like? Guests of their events will be the first to know.
Ian's team is envisioning a hybrid model, with people "dialing in from all over the world if you like to see what's happening on the ground." If people can't all come together in the same space, they'll be available in digital form to network and connect. Think samples plus a live feed.
Taking it a week at a time, the big question remains: Can people travel? Ian notes that Informa Markets has the Seoul Food and Hotel, Hong Kong. But FHA is the first major tradeshow with a less domestic audience. Come March, he's hopeful that the situation will be more stable on a global level. He says many will be keen to get moving again.
For all their upcoming events, safety will be the priority. "With Informa being the world leader in trade shows, we've got our own practice, which we call actually Informa All Secure." Expect strict adherent to local regulations, plus wider aisles, temperature checks, and hand sanitizers. Ian says the trick will be "getting that balance right. Between safety, but also people being able to interact and do business."
Regardless of the what the future may hold, there's no doubt that an opportunity has sprung forth for new solutions and innovations that will extend beyond the COVID crisis.
Worldchefs members, Certified judges and our communities around the globe will be ready to join them on this unchartered path. "Your members and the judges certainly, their craft is beyond compare. The hours they put in and the support we get from them for the shows that we run is first class," says Roberts. And that, if nothing else, inspires hope.
Resources
Food & Hotel Digital Week programs are free and available to all. Join thought leaders to explore how the industry is responding to COVID-19 by ushering in new norms, technologies and practices, and help identify the silver linings to the crisis. Register for free to Food & Hotel Digital Week July here.
Learn more about key sessions, including Importance of Sustainability in Hospitality: Is "Going Green" Going Far Enough? and The Future of Work in Hospitality: Do Skills Still Matter?
Discover Saladplate.com, the omni-channel marketplace designed for food & hospitality professionals. Click here to explore the premier international wholesale marketplace for sourcing food, beverages and hospitality products globally. Want to register as buyer? Tell them about your company here.
Are you distributor or a sales representative of a brand? Find digital workflow solutions and more on Saladplate. Want to register as a supplier? Click here to get started.
Anxious to get back to events? You can find all Informa Markets upcoming events here. Events mentioned in this podcast: Food & Hotel China; Food, Hotel & Tourism Bali; Food & Hotel Thailand; Restaurant & Bar Hong Kong; Seoul Food & Hotel.
To learn more about Food & Hotel Asia, the largest international F&B showcase in Asia now with new dates set for 2-5 March 2021, click here.
Don't forget to subscribe and leave a review! Lucky listeners win a free gift from the Worldchefs office in Paris.
Acknowledgements
Special thanks to Ian Roberts for joining us.
World on a Plate is supported by Nestlé Professional.
---