In this episode, Ragnar talks with Manoella Buffara, Executive Chef and Owner of Manu in Curitiba, Brazil. Her tasting menus that celebrate the food culture of Brazil's Paraná region have been met with critical acclaim and earned her a ranking at No. 42 in Latin America's 50 Best Restaurants 2019. But beyond the accolades and awards, she's using her craft to uplift the community.
When you hear from Manuella Buffara, who goes by Manu, you immediately get a sense of her passion and commitment. With a powerful combination of curiosity and drive, she takes pride in her origins and culture, and extends that same respect to the food it sustains.
Her journey is global, from an Alaskan fishing boat and an Italian pizzeria to René Redzepi's Noma, Grant Achatz's Alinea, and her own seat at the San Pellegrino judging table.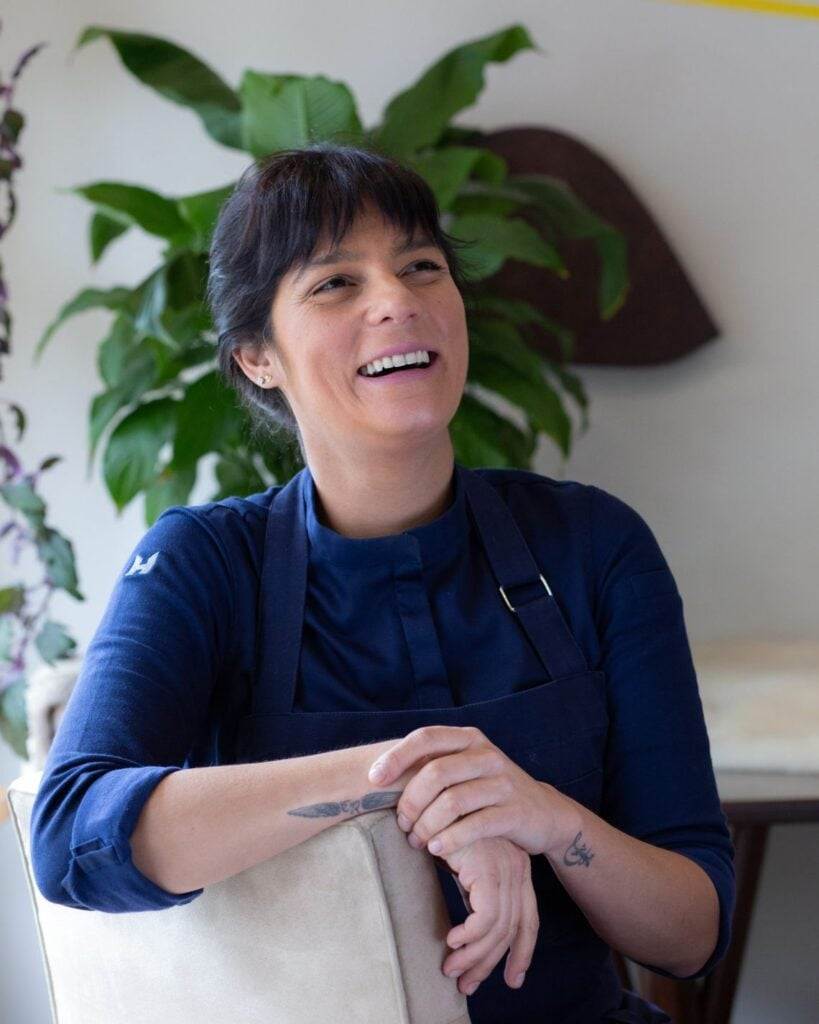 At 16, her parents sent her to Seattle to learn English. She did that, and more, finding her way to a fishing boat crew where she learned firsthand about working with seafood. She went back to Brazil with an emboldened interest, asking her mother to enroll her in cooking school.
"She said no; it wasn't a profession or something like that. And then I went to Italy with my grandma." Whilst in Italy, she did attend a cooking school and worked at a pizzeria on the side. Manu also credits her grandmother with teaching her the subtleties of listening to your food, feeling temperature with your hands, and approaching food with love.
Buffara continued her education in Brazil, honing her storytelling skills with an undergraduate degree in journalism while attending hotel school. She carved out every chance she could to learn in kitchens abroad. Having discovered the yet unknown Noma via an article in an Italian magazine, she wrote to chef René Redzepi asking for a stage. "All the time, whenever I got an opportunity, my vacation, I went to work in other kitchens to stage. That's how I got cooking." With this attitude, she kickstarted her career.
When she opened Manu in 2011, she knew it had to be something beyond itself. Building her restaurant was just as much about building up the community:
"Always when I opened the restaurant, I felt like something was empty. I was just cooking there and I was not worrying about what my producer was eating in their home, what I can do for the society, what I can do for the community. 'I cannot change the world,' now I know I can. If we are in a team we can, and you have to start off in your community, where you come from."
She dove into a network of local producers, visiting their homes, their tables, and being inspired by their techniques. Her 20-cover-menu is an ode to this community.
Black beans with okra and sea urchin at Manu. Credit: Gabriela Portilho
A plate at Manu is a storybook. On it you'll find the tales of farmers, cooks, and country. "It's a story about producers, about land, about people. They're not just about food; you experienced the life of people now who are in that dish," says Manu.
Her father helped make her acutely aware of the importance of sourcing locally. Having grown up on a farm in Maringá, food production was a part of daily life. She's taken that inspiration with her as a pillar of her career. "The concept of the restaurant, it's in your soul, you know, it's you."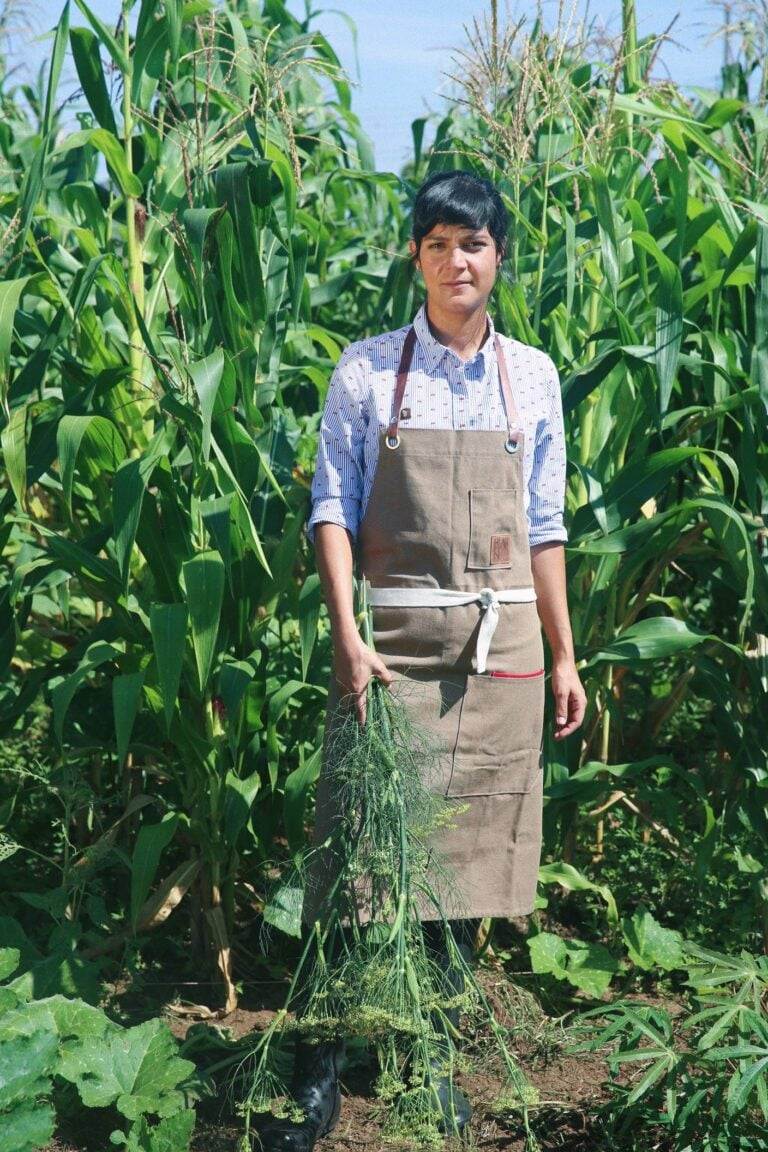 "It's not a matter what kind of food you are serving, but what kind of story you are telling."
Now, with global attention, she's an advocate and activist for sustainability and uplifting low-income communities. Manu sees it as an obligation, though not one of imposition, to get involved in public politics.
In Curitiba, they have installed beehives to her restaurant façade to help pollenate the city. That seems a worthy metaphor for what Manu has become – a source of good that emanates throughout the metropolis. From beehives, urban gardens, food waste reduction, women's advocacy, feeding the homeless, collecting supplies and building homes – for Manu:
"You have to be good. You have to do the best of you. It's not just, you open a restaurant and then put some cooks cooking and you are at home. It's not about that. In the future chefs are going to be the change. And if you are not the change, you're not going to be in the hall of chefs."
"You have to be proud to use the white jacket, because you are making a change."
Food is not just an experience, it's an education. Her team uses it as a medium to introduce people to new flavors and new perspectives. She knows the value of food, and says "that's our job in the society as a cook, as a chef, it's transforming people. It doesn't matter who, but you are doing something."
Manu is a mentor in our own Like a Chef: Culinary Employment Program. Started in Curitiba in 2017, Like a Chef is a global culinary training program that equips unemployed people with culinary workplace skills. The eight-week course developed by Worldchefs is taught by volunteer professional chefs and incorporates a zero-waste approach to promote sustainable cooking and eating. After 120 hours of mentorship and practical training, Like a Chef graduates are prepared for a new livelihood in a professional kitchen.
A mother of two, Manu's daughters have reinforced the importance of teaching through food. At 2-years-old, her daughter had already experienced a tasting menu. She sees kids' menus as a symptom of the lack of time and attention that parents give to supporting healthy perspectives on food. "I think that the palate of kids, it's about the parents."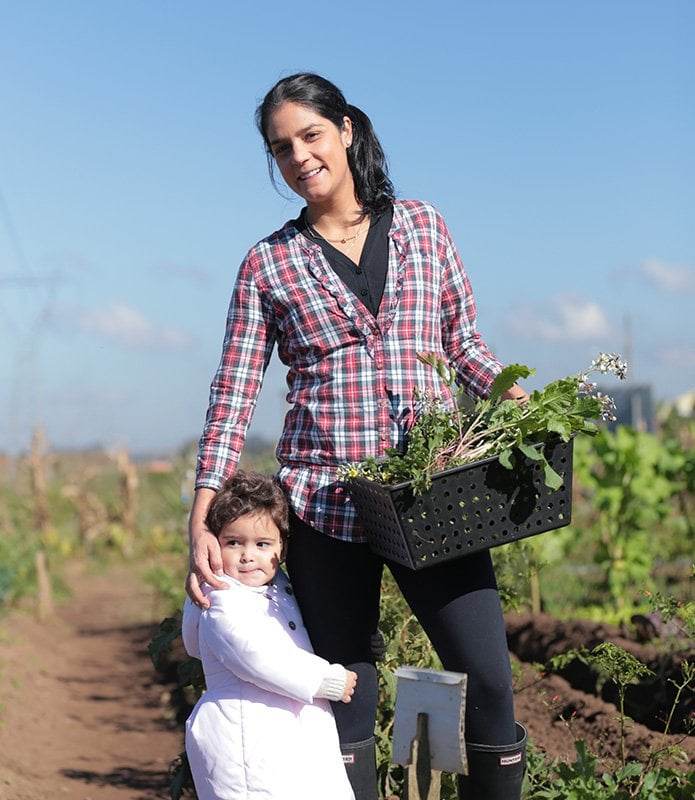 "I hope we can have more Food Heroes in the future. We need that. We need more chefs thinking about society."
Ella, Manu's new restaurant concept in New York City, has delayed opening to early 2021. She intends to deliver Brazilian flair out of the Chelsea kitchen with local ingredients. The 15th Street address will showcase the rich cultural depth of her home, expanding the narrow understanding of Brazilian cuisine past feijoada and churrasco. She and her partners also plan to bring the same principles of positive action to the Big Apple, from sourcing to social responsibility.
We're sure Ella will have a lot of buzz, in more way than one.
Resources
Inspired as we are? You can be a Food Hero, too. Find all the resources you need to teach children about the importance of healthy food for people and planet. Learn more about this initiative and our Like a Chef program in Curitiba (and around the world) at www.howtofeedtheplanet.com.
You can keep up with all Manu's good work on Instagram @manubuffara. To see more on her philosophy and on her restaurant, visit www.restaurantemanu.com.br.
Have you recently discovered your own desire to become a chef? You can get started with our free Pre-Commis Chef course at www.worldchefsacademy.com. Once you complete the program, you'll be ready to stage and find work in a professional kitchen.
Don't forget to subscribe to World on Plate. Lucky listeners win special gifts from our Paris office!
Acknowledgements
World on a Plate is supported by Nestlé Professional.