Outstanding Performance of Culinary students at FIFA World Cup 2022 Cooking Competition
Pakistan, 15 of December 2022 – Zainab Daniyal and Asia Faisal, the students of CTH Level 2 Diploma in Culinary Skills lifted the Champion Trophy of the FIFA WORLD CUP 2022 COOKING COMPETITION, they were representing Team France.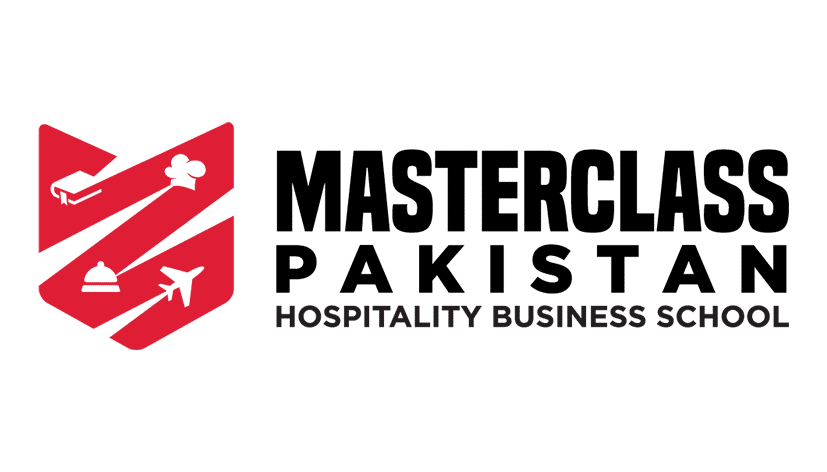 A parallel event was organized with the FIFA 2022 Qatar by Masterclass Pakistan Hospitality Business School for Culinary Diploma students.
Kainat Kashif and Raisa Baloch were representing Team Argentina stand second in the final match with a very narrow margin.
Eight teams from CTH Level 2 Diploma groups participated in the FIFA WORLD CUP 2022 COOKING COMPETITION from the knockdown stage.
In the knockdown stage, teams were allocated a country the same as FIFA 2022 Qatar, Netherlands, Argentina, Croatia, Brazil, Morocco Portugal, England, and France by judges. Teams had the freedom to select at least two dishes from allocated countries and get them approved by judges.
All teams are required to perform the live cooking of the most famous cuisine and sweet dish of assigned countries.
The most interesting and challenging twist for Culinary students was that at every stage they were allocated a new country. All teams were under tremendous pressure as they have to do a lot of research to select the dishes, purchase ingredients, cooking practice, and final plate presentation.
Our competition judges Chef Basit Usmani and Chef Medhi did a great job as they also have to prepare themselves to assess each and every cuisine of their respective countries.

At the closing ceremony of the FIFA WORLD CUP 2022 COOKING COMPETITION, Hafiz Usama Ahmed, CEO of Masterclass Pakistan Hospitality Business School apprised all participating teams. He said, the plate presentation and selection of various cuisine from so many countries was marvelous, he added, our culinary students have learned to deliver any cuisine. He said, Masterclass Pakistan always encourages and offers many platforms to his graduands to showcase their skills.
Photos from the event.