There is a kitchen out there for all of us. Chefs sometimes describe themselves as "outsiders" or "misfits"–that they don't feel that they belong anywhere except in a kitchen. We have so many differences yet we also know that a diverse team brings diverse skills and mindsets which all help in the overall stability and growth of a kitchen team.
Talking points:
Share stories, struggles, and aspirations of a wonderfully mixed team.
Learn how to recognise and appreciate each others' differences.
Come to realise that we have a lot more in common than at first glance.
We welcome everyone!
Practical Information:
This webinar is brought to you by Worldchefs Young Chefs Development Committee.
Looking forward to seeing you at the webinar!
About the Speakers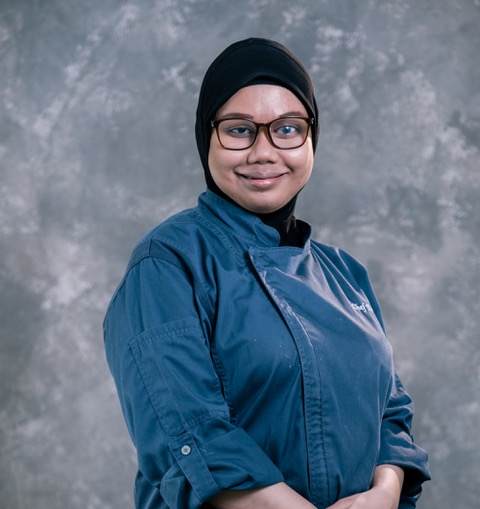 Ernawati (Erna) Fauzana
Differently-abled Chef specializing in Malay and Indonesian cuisine
Despite her low-vision, she loves to cook and used to learn culinary skills from her late mum. She started teaching her peers in the visually impaired community cooking since 2018 as she know this is the most basic independent living skills every one needs to have. She started learning the ropes as a chef in a R & D kitchen two years ago and soon she will be deployed in a food kiosk serving paying consumers in downtown Singapore.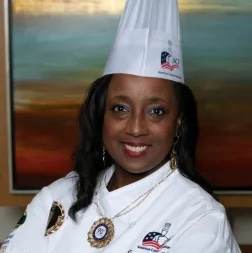 Kimberly Brock Brown
President, American Culinary Federation
Kimberly Brock Brown was born in Chicago, Illinois & raised in the western suburb of Maywood.
Cooking has always been a part of her story. Because snow & cold are four-letter words, Kimberly decided to stay in the warmth of the South to hone her skills and develop her culinary career, beginning in Dallas, TX, and settling down in Charleston, SC.
Currently, Chef Brown runs her own business as owner and corporate chef of Culinary Concepts, LLC, offering catering, personal chef and consulting services.
Kimberly has been blessed to achieve and receive and to pay it forward to our future culinary leaders.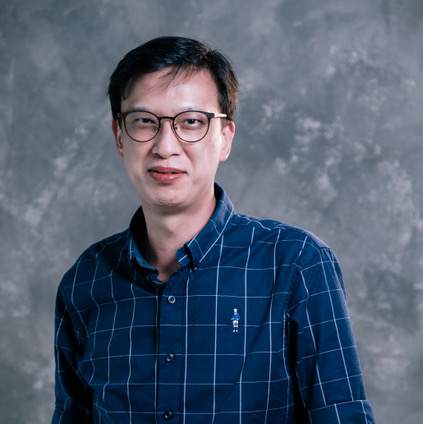 Aaron Yeoh
Non-Profit Leader and Social Entrepreneur
Being in the social sector for almost 10 years, he knows it's difficult for person with disability (PWD) to secure a dignified career. Fortunately he found a few visually impaired friends who have the passion in culinary arts and together with them he set up Fortitude Culina with the aim of empowering marginalised individuals as chefs to serve affordable, clean and sustainable food for all. At the same time he wants this model to change people's perception about PWD and the current food culture. He is in the midst of setting up a food commons initiative in downtown Singapore. Within the food commons initiative there will be a food kiosk and edible garden that is designed to be visually impaired and seniors friendly.
Etch Empathy, Non Profit, Accessibility & Tech Innovation for Visually Impaired
Fortitude Culina, Social Enterprise, Hearty Food for Health and Happiness
Cycling Without Age Singapore, Charity, Empowerment with & for Seniors
Learn about my work:https://www.youtube.com/watch?v=Xyhdsn7VYqY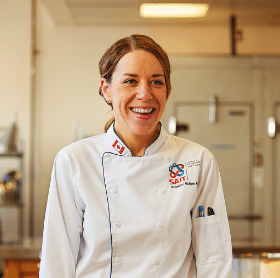 Rosalyn Ediger
Culinary Educator, Southern Alberta Institution of Technology
Rosalyn teaches culinary arts at SAIT (Southern Alberta Institute of Technology) in Calgary, Canada. She is proud to be back at her alma mater which supported her in mentorship and in cooking competitions as an apprentice. She worked  as a chef abroad for ten years, namely in China in a job which allowed her to use her craft to travel. With her international experience in mind, her current role allows her to research and develop concepts and techniques such as culinary diplomacy. Culinary students are what keep her on her toes. She strives to highlight each cook's contribution to the team and encourages young chefs to find ways to intentionally set themselves apart. 
Stay tuned for more speakers!