Unusual utilization of food products
Join us for an exciting episode of Sustainability Around the World, where we delve into the intriguing theme of "Unusual Utilization of Food Products." Our esteemed guest, Chris Bugher, Chef Instructor, will be sharing valuable insights and expertise on how chefs can maximize the potential of food products and minimize waste while embracing sustainability principles.
Join Chef Chris Koetke and Chef Chris Bugher to:
Explore ways to minimize waste by utilizing every part of a food product, from root to leaf. Learn how this approach not only reduces waste but also increases profits and discover recipe ideas to get you started.
Understand how principles and practices from the vegan culinary world can be applied to non-vegan cooking, fostering creativity, sustainability, and enhanced culinary experiences.
Practical Information:
Our Partners
Sustainability Around the World is part of our Feed the Planet initiative, inspiring sustainable food consumption among communities and culinary professionals. Find out how to get involved at www.howtofeedtheplanet.com. Also, watch the previous episode of Sustainability Around the World Webcast here.
Founded by Worldchefs, Feed the Planet is run in partnership with Electrolux Food Foundation and AIESEC. Particularly, this initiative counts on the support of the Electrolux Food Foundation. Learn more about the Foundation here.
#ThisIsWorldchefs #ElectroluxFoodFoundation #ElectroluxProfessional #AIESEC #FeedThePlanet
Looking forward to seeing you at the webinar!
About the Speakers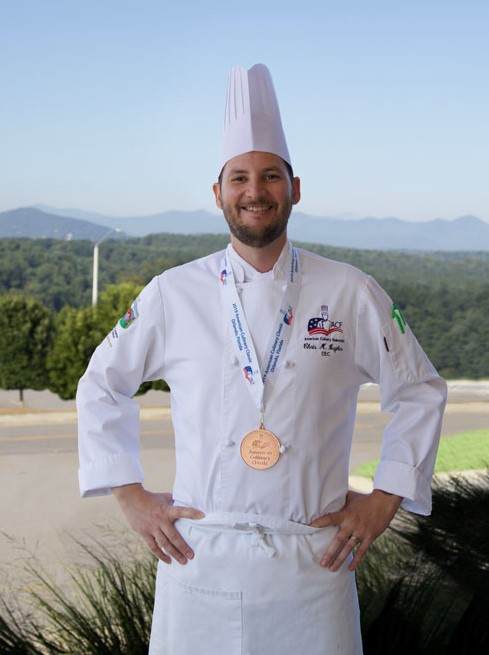 Chris Bugher
Chef Instructor at A-B Tech, Asheville, North Carolina
Chris Bugher is a Chef Instructor at A-B Tech in Asheville, North Carolina. The college has degree programs in Culinary Arts and Baking & Pastry as well as certificates in Therapeutic Cuisine and Practical Meat Cutting. He is also the owner of Apex Culinary, a consulting and private event company.

Chef Bugher is a Certified Executive Chef, through the American Culinary Federation. He was the USA Southeast Chef of the Year in 2017, and recently represented the United States at the Global Chefs Challenge Americas Regional Semi-Finals winning the Global Vegan Chefs Challenge, earning a spot in the Finals at the Worldchefs Congress & Expo 2024 in Singapore.
Seafood Matters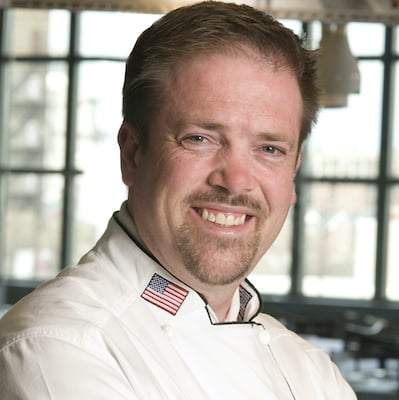 Chris Koetke, CEC CCE HAAC
Chairman of Worldchefs Feed The Planet Committee; Corporate Executive Chef at Ajinomoto Health & Nutrition North America, Inc
Chef Christopher Koetke, CEC CCE HAAC, is currently Corporate Executive Chef at Ajinomoto Health & Nutrition North America, Inc, and the Chair of the Feed the Planet Committee of Worldchefs.
Indeed, having a 40-years expirience of working in the foodservice industry and given his global travels experimenting with ingredients and flavors, Chris is a well-known expert on culinary matters. Therefore, in 2010, he was given the inaugural Chefs Collaborative Pathfinder Award for his work in making sustainability mainstream both within foodservice operations and education. 
Seafood Matters
1000 Lives Changed