Sustainable Food Communications
In this month's episode of Sustainability Around the World, discover how you can engage your customers by communicating on your sustainability principles.
Don't miss this exceptional opportunity to expand your knowledge on customer engagement. Mark your calendars and secure your spot today!
Join Chef Chris Koetke and Chef Zana Alvarado to:
Discuss the importance of incorporating sustainability as a core element of a chef's brand identity.
How to incorporate storytelling for Impactful Marketing. Highlight the power of storytelling in marketing sustainable food choices. Share tips and examples of how chefs can weave narratives around their sustainable practices
Engaging Clients through Sustainable Menu Marketing. Provide practical strategies for effectively marketing sustainable food choices on menus. This could include using descriptive language to highlight sustainable practices, showcasing certifications or awards related to sustainability, and offering menu options
Learn about ways to build strong relationships with clients based on trust, transparency, and shared values.
Practical Information:
Our Partners
Sustainability Around the World is part of our Feed the Planet initiative, inspiring sustainable food consumption among communities and culinary professionals. Find out how to get involved at www.howtofeedtheplanet.com. Also, watch the previous episode of Sustainability Around the World Webcast here.
Founded by Worldchefs, Feed the Planet is run in partnership with Electrolux Food Foundation and AIESEC. Particularly, this initiative counts on the support of the Electrolux Food Foundation. Learn more about the Foundation here.
#ThisIsWorldchefs #ElectroluxFoodFoundation #ElectroluxProfessional #AIESEC #FeedThePlanet
Looking forward to seeing you at the webinar!
About the Speakers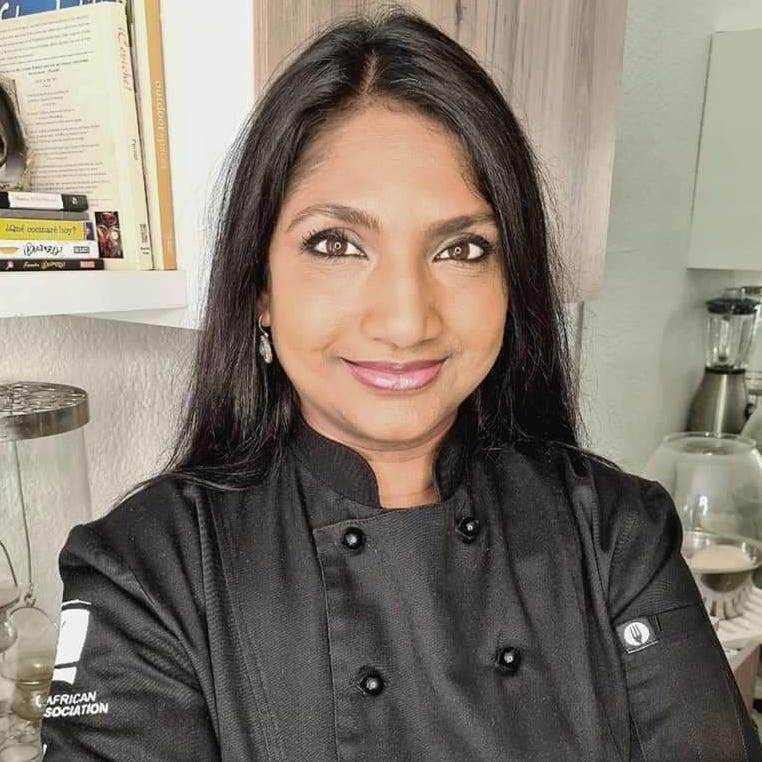 Zana Alvarado
National Chairperson for The South African Chefs Association Women in Culinary; Vice Chairperson for SA Chefs Gauteng Regional Committee; Chef Brand Ambassador for WWF SASSI; Executive Chef at Mestizo, South Africa; Founder of The Zana Alvarado Collection
Chef Zana is based in Johannesburg, South Africa. She runs her own food production and catering company, Mestizo, focusing on private dining experiences, events, and corporate catering. She recently entered the retail space with a premium range of ready-to-use pantry products, The Zana Alvarado Collection.
Her food philosophy is largely influenced by her travels around the world, environmental health, and centers entirely on farm-to-table and sustainability.
Prior to changing her career into the culinary industry, Chef Zana was also a seasoned media specialist and presenter, having worked in both radio and television, and for the global brand Disney, as a marketing strategist. In addition, she is a food social media influencer, published author, and the 2023 Champion of the BRM National Burger Challenge.
Follow and connect with Chef Zana on Instagram, Facebook and Tiktok @chef_zana
Seafood Matters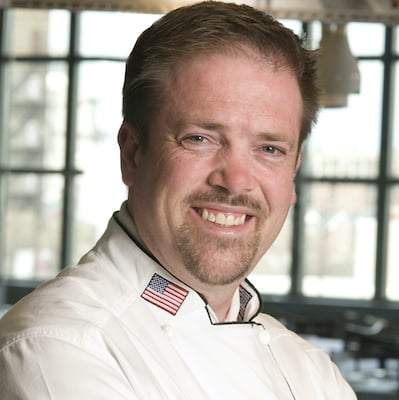 Chris Koetke, CEC CCE HAAC
Chairman of Worldchefs Feed The Planet Committee; Corporate Executive Chef at Ajinomoto Health & Nutrition North America, Inc
Chef Christopher Koetke, CEC CCE HAAC, is currently Corporate Executive Chef at Ajinomoto Health & Nutrition North America, Inc, and the Chair of the Feed the Planet Committee of Worldchefs.
Indeed, having a 40-years expirience of working in the foodservice industry and given his global travels experimenting with ingredients and flavors, Chris is a well-known expert on culinary matters. Therefore, in 2010, he was given the inaugural Chefs Collaborative Pathfinder Award for his work in making sustainability mainstream both within foodservice operations and education. 
Seafood Matters
1000 Lives Changed