1000 Lives Changed
In this episode Sustainability Around the World: 1000 Lives Changed, we will celebrate the progress of the Like a Chef program and its 1,000 graduates. Developed by Electrolux Food Foundation, Worldchefs and local partners, Like a Chef is an employment training program that equips underprivileged people with culinary workplace skills. Like a Chef program is currently active in Brazil, Sweden, Poland, and Egypt. We'll sit down with panelists who play an active role in delivering the program, Priscila Silva, Ashraf Gamal, and Cosimo Scarano, to look into what contributes to the success of this international program.
Join Chef Chris Koetke and the panel to discuss:
The impact of Like a Chef on the employability of graduates and their life prospects
The impact of Like a Chef on trainers' confidence, skills, and employment
The importance of the collaboration with local partners to achieve better results
Ways to become part of Like a Chef program
Practical Information:
1000 Lives Changed
Our Partners
Sustainability Around the World is part of our Feed the Planet initiative, inspiring sustainable food consumption among communities and culinary professionals. Find out how to get involved at www.howtofeedtheplanet.com. Also, watch the previous episode of Sustainability Around the World Webcast here.
Founded by Worldchefs, Feed the Planet is run in partnership with Electrolux Food Foundation and AIESEC. Particularly, this initiative counts on the support of the Electrolux Food Foundation. Learn more about the Foundation here.
#ThisIsWorldchefs #ElectroluxFoodFoundation #ElectroluxProfessional #AIESEC #FeedThePlanet
Looking forward to seeing you at the webinar!
About the Speakers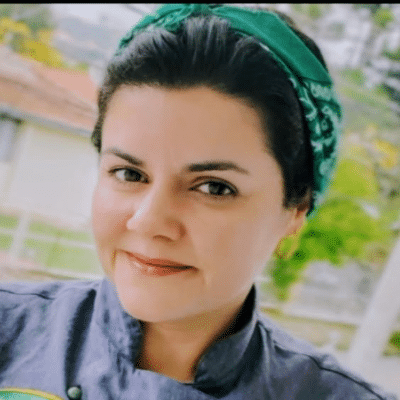 Priscila Silva
Volunteer chef at Like a Chef in Brazil
Priscila Silva is a gastronomist, with a major in International Cuisine and Boulangerie. She works as a gastronomy teacher and "Like a chef" volunteer chef since 2020. Priscila is passionate about food but also shares knowledge and experiences that encourage sustainable gastronomy and entrepreneurship. She is also in charge of the product development analysis at Electrolux Brazil.
Seafood Mattershh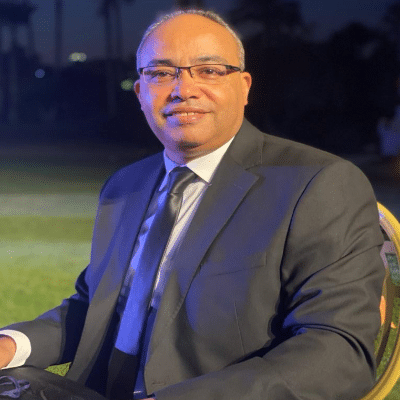 Ashraf Gamal
Managing Director at Egyptian Chefs' Association
Ashraf Gamal is the Managing Director of the Egyptian Chefs Association, with 17 years of experience in fund raising and building long-lasting relationships with national and international entities. Ashraf Gamal is also a consultant with GIZ, specifically working on the Ezdhar Program aimed at developing 200 SME's Food Companies. As a member of the International Visitor Leadership Program (IVLP) and the Culinary Exchange Program in the USA, Ashraf Gamal has gained valuable insights and experience in the culinary industry, both locally and internationally.
Seafood Matters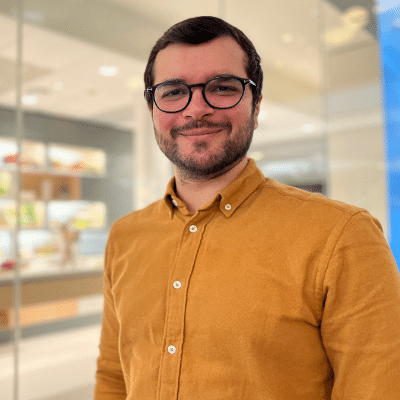 Cosimo Scarano
Head of Electrolux Food Foundation
Head of the Electrolux Food Foundation, with years of experience in delivering social impact through food and education. Previously responsible for the coordination of the Like a Chef program, is now in charge of the global strategy of the organization. The clear mission – both for him and the Foundation – is to inspire sustainable eating and cooking habits in the society, and support people in need.
Originally Italian, Cosimo has lived for five years in Brazil, having the opportunity to connect with local culinary ambassadors and chefs and collaborate with them on several social projects. He is also a published writer, with two romance novels are written in Italian and Portuguese that have been published in four different countries. 
Seafood Matters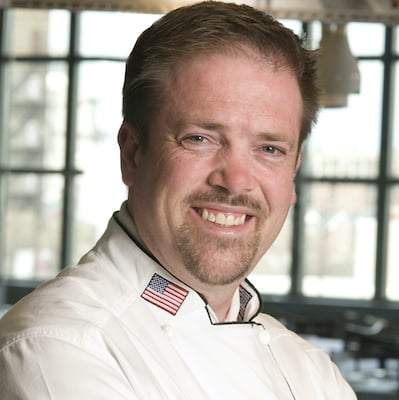 Chris Koetke, CEC CCE HAAC
Chairman of Worldchefs Feed The Planet Committee; Corporate Executive Chef at Ajinomoto Health & Nutrition North America, Inc
Chef Christopher Koetke, CEC CCE HAAC, is currently Corporate Executive Chef at Ajinomoto Health & Nutrition North America, Inc, and the Chair of the Feed the Planet Committee of Worldchefs.
Indeed, having a 40-years expirience of working in the foodservice industry and given his global travels experimenting with ingredients and flavors, Chris is a well-known expert on culinary matters. Therefore, in 2010, he was given the inaugural Chefs Collaborative Pathfinder Award for his work in making sustainability mainstream both within foodservice operations and education. 
Seafood Matters
1000 Lives Changed