Solutions for Food Services: Sustainable Seafood Consumption
The 20th jubilee episode is a special one – it is an accredited side event of UN Ocean Conference 2022. So, in this episode, focusing on the topic of Sustainable Seafood Consumption, we invite you to watch a 30-minute discussion about consumption of seafood in foodservice industry. In short, our host Chris Koetke and the guest Sheila Bowman will discuss how foodservice affects ocean's health and wildlife. Watch the 20th episode of webcast here!
During this webcast, we will cover topics of ocean pollution, overfishing, and non-sustainable aquaculture from the perspective of Chefs. Moreover, Sheila will share some insights on her team's research and on it's potential use for culinary professionals. Tune in and learn the recommended sustainable practices to minimize the impact of hospitality industry on oceans and their wildlife.
Join Chef Chris Koetke and Sheila Bowman to learn about:
What is the current state of fisheries and ocean pollution and how do modern restaurants contribute?
Also, how can we make fisheries sustainable and provide access for small-scale artisanal fishers to marine resources and markets?
Finally, what sustainable practices can chefs use to minimize disastrous effects of foodservice?
Practical Information:
Our Partners
This episode is an accredited side event of UN Ocean Conference in Lisbon (27 Jun – 1 Jul 2022). It promotes UN Sustainable Development Goal 14: Conserve and sustainably use the oceans, seas and marine resources for sustainable development. To learn more about the 2022 UN Ocean Conference, please visit the Conference website.
Sustainability Around the World is part of our Feed the Planet initiative, inspiring sustainable food consumption among communities and culinary professionals. Find out how to get involved at www.howtofeedtheplanet.com. Also, watch the previous episode of Sustainability Around the World Webcast here.
Founded by Worldchefs, Feed the Planet is run in partnership with Electrolux Food Foundation and AIESEC. Particularly, this initiative counts on the support of the Electrolux Food Foundation. Learn more about the Foundation here.
#UNOC2022 #SaveOurOcean #CleanSeas #BeatPlasticPollution #OceanDecade #ActNow #ClimateAction #FoodIndustry #ThisIsWorldchefs #ElectroluxFoodFoundation #ElectroluxProfessional #AIESEC #FeedThePlanet
.
Looking forward to seeing you at the webinar!
About the Speakers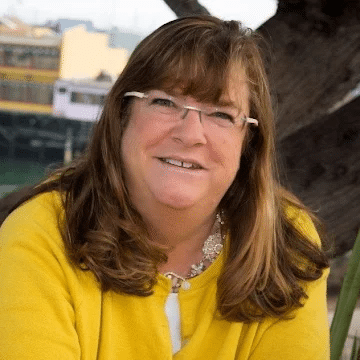 Sheila Bowman
Principal, Good Together Consulting
Sheila works with chefs, media and culinary leaders who value sustainable food systems to help make environmentally sustainable seafood the norm. Simultaneously, Sheila was trained as a marine scientist and was passionate about conservation. Further on, her work took her around the country and into kitchens where sustainability really begins. Markedly, in 2014 the National Audubon Society recognized Sheila as one of their "Woman Greening Food".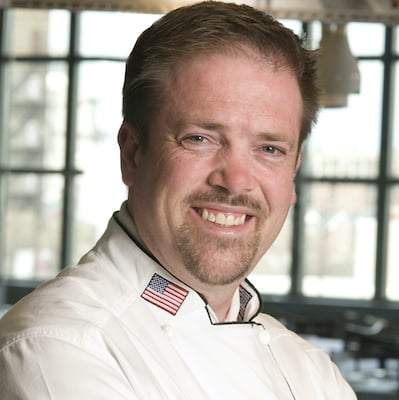 Chris Koetke, CEC CCE HAAC
Chairman of Worldchefs Feed The Planet Committee; Corporate Executive Chef at Ajinomoto Health & Nutrition North America, Inc
Chef Christopher Koetke, CEC CCE HAAC, is currently Corporate Executive Chef at Ajinomoto Health & Nutrition North America, Inc, and the Chair of the Feed the Planet Committee of Worldchefs.
Indeed, having a 40-years expirience of working in the foodservice industry and given his global travels experimenting with ingredients and flavors, Chris is a well-known expert on culinary matters. Therefore, in 2010, he was given the inaugural Chefs Collaborative Pathfinder Award for his work in making sustainability mainstream both within foodservice operations and education. 
Banner photo credit: Beth Watson
Visit: www.unworldoceansday.org