See Koppert Cress' recipe for Omelette Soufflé Algae Powder Gold:
INGREDIENTS
½ tsp Algae Powder Gold
2 egg whites
Organic sunflower oil (spray)
METHOD
Separate the egg white from the egg yolk.
Mix the egg white with Algae Powder Gold, using the hand mixer.
Spray oil in a pan and let it heat up.
Pour the egg white mix in the pan.
Cook the omelette for 2 to 4 minutes.
Dish up and Sprinkle Algae Powder Gold over the omelette.
Place the Egg Yolk (recipe) on top of the omelette.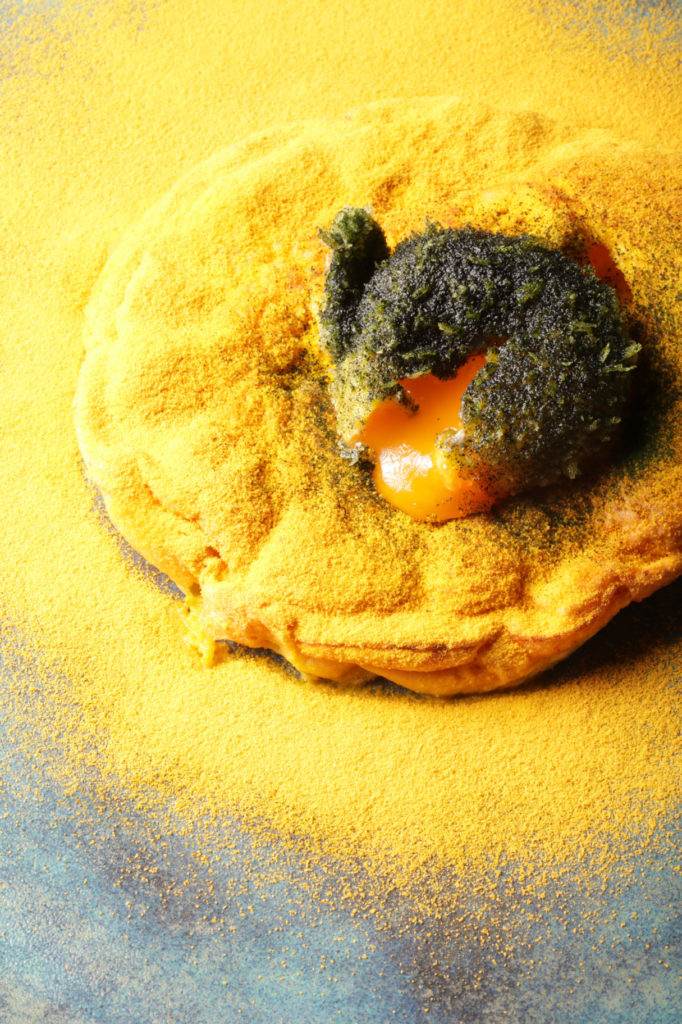 Brought to you by our partners, Koppert Cress.
crystallized Jasmine Blossom
---
BECOME A WORLDCHEFS PARTNER
Partner with Worldchefs to get connected with our international membership of professional associations, hospitality schools, and companies around the globe.
Learn more about our partnership opportunities here.