Worldchefs Congress & Expo 2024
Network and expand your professional bonds with the most influential culinary body worldwide. Join us for Worldchefs Congress & Expo 2024 from October 20-25, 2024 in Singapore.
Since 1928, Worldchefs Congress & Expo has united a global community of chefs and cross-industry innovators to explore the past, present, and future of the culinary trade.
Connect with thought-leaders and key influencers from progressive, relevant industries for an immersive program designed to promote collaboration, build relationships, and set light to a shared vision for the future of hospitality.
Hear insights from experts, take part in immersive workshops to spark new ideas for your business or career, and expand your network at official events with the largest culinary body worldwide.
Visit https://www.worldchefscongress.org/ for more information and register!
Over the course of five days, the event will take place in two different locations.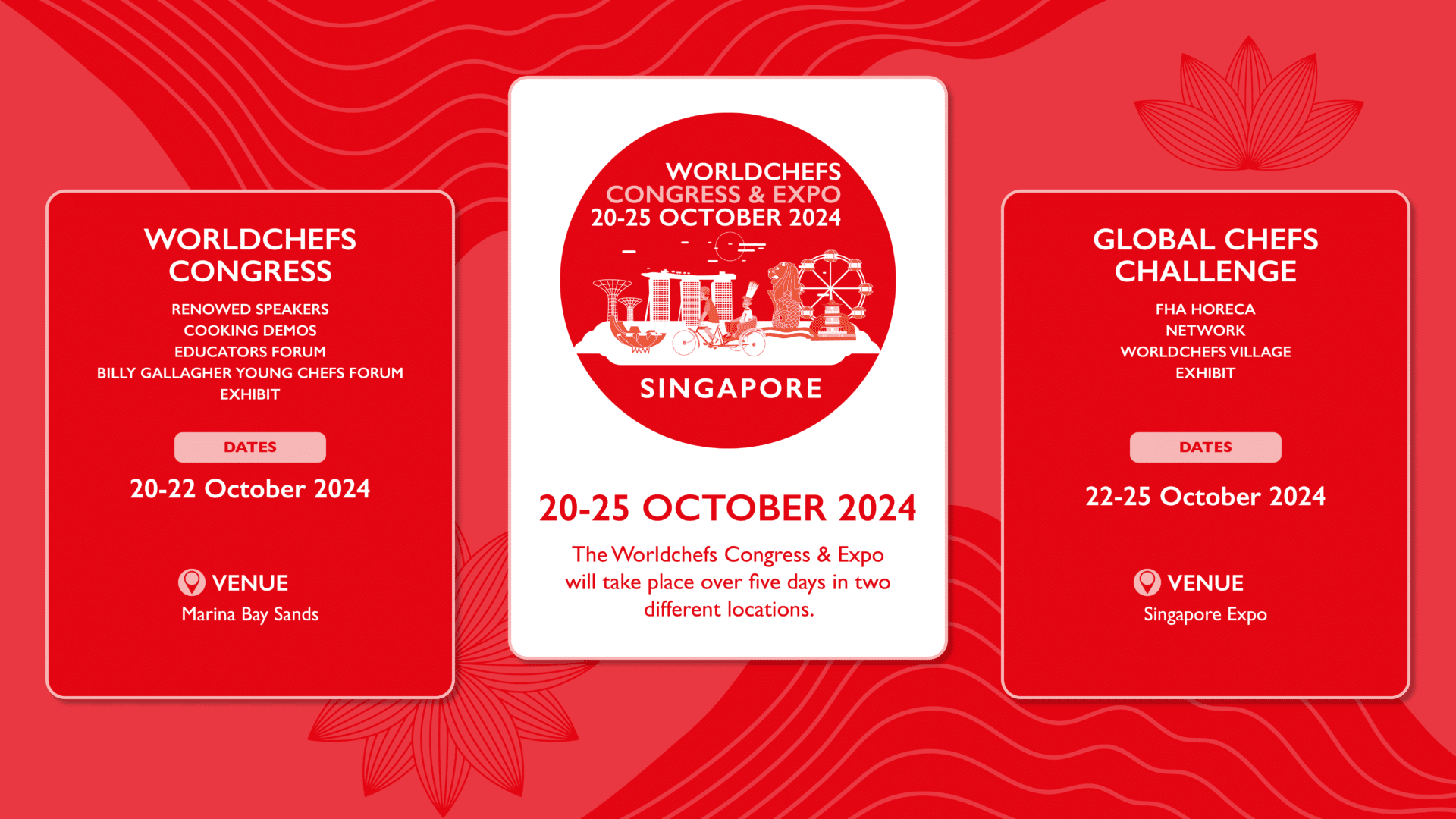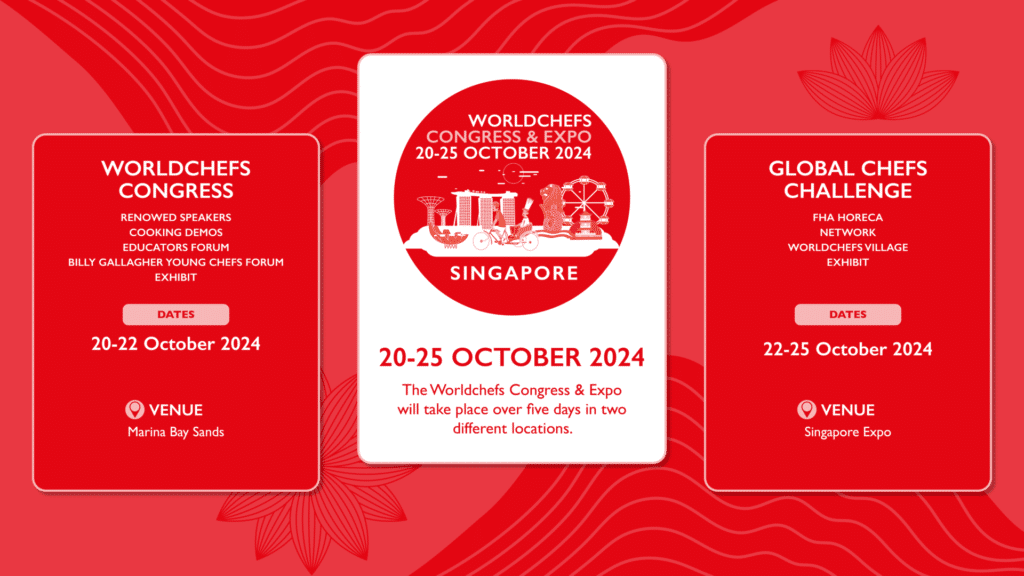 Worldchefs Congress & Expo History
Worldchefs Congress & Expo brings together chef delegates and professionals from across the five continents to network and expand their professional bonds. The unique program delivers presentations and workshops from leading experts in the industry, impactful educational programs including the Worldchefs Educators' Forum, specialized events designed to uplift the next generation of chefs such as the Bill Gallagher Young Chefs Forum, the Global Chefs Challenge culinary competition, an international trade exhibition, and diverse activities to enhance both your personal and professional network.
Over the course of 94 years of history, Worldchefs Congress & Expo has been organized in 39 cities around the globe.
For insight into the events of Congresses past, see the highlights from recent years here.