We are pleased to invite you to join Chef John Clancy, Worldchefs Education Director and Ragnar Fridriksson, Worldchefs Managing Director, for an introductory webinar into the benefits of Becoming a Worldchefs Education Partner through Worldchefs landmark Recognition of Quality Education program.
Launched in 2010, the Recognition of Quality Culinary Education program was created to recognize educational institutions committed to the highest standards for quality culinary education, as established by the Worldchefs Education Committee.
Worldchefs Education Partners represent culinary schools and training programs certified by the Recognition of Quality Education program, Global Hospitality Certification Centres, and Worldchefs endorsed curriculums from diverse regions, countries, cultures, and economies.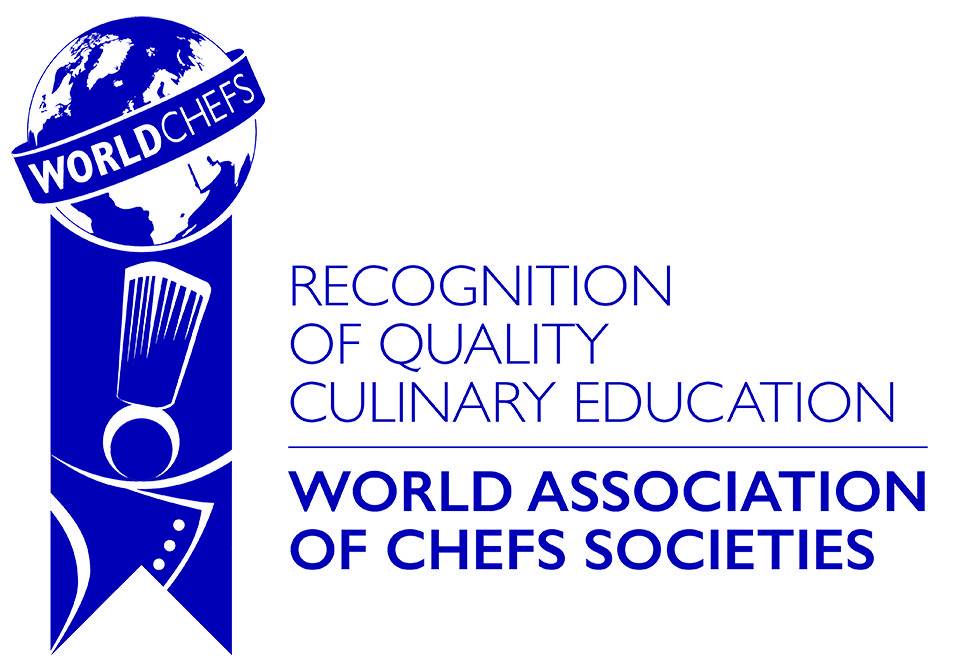 As a Worldchefs Education Partner, you will be able to showcase your reputation and expertise of teaching staff and student success. Join our global alliance to promote your culinary and hospitality programmes on an international level. Our partners also benefit from:
Our landmark Recognition of Quality Culinary Education program
International visibility
Exclusive innovative curriculums
Digital course listings on Worldchefs website
A school profile on Worldchefs online network, our exclusive social platform for industry professionals, allowing you to communicate with students, alumni, and employers worldwide
A global professional network co-created with leading employers
Global Hospitality Certification, a powerful tool to help make your students more employable
In the webinar, participants will be guided through the eligibility criteria for our education partnership program. You will also discover that by meeting Worldchefs standards you will be able to showcase your culinary and hospitality programs, while at the same time promote your school as an internationally Recognized Quality Education partner to your current and future students.
With already more than 105 Education Partners and training programs worldwide, join our ever-growing network of culinary schools that have successfully completed and achieved international recognition as a Worldchefs Education Partner
Explore what it means to be a Worldchefs Education Partner and how your school can benefit! Reserve your place by registering below!
Practical Information
Topic: Become a Worldchefs Education Partner
When: January 13th
Time: 2PM CET
Looking forward to welcoming you to the webinar!
---
About the Host
John Clancy is Education Director for Worldchefs. He is responsible for the management and direction of Worldchefs educational programs including Recognized Culinary Schools and Worldchefs Global Certification. John has led the development of Certification in partnership with City and Guilds. He brings a wealth of expertise with more than 30 years of experience as an academic and chef.
John trained and worked as a chef for more than 20 years. He has extensive experience as a Culinary Educator and curriculum development advisor.
He is a Past President of the Panel of Chefs of Ireland, and was Congress Director for the Worldchefs World Congress 2004. He is a Worldchefs Certified Culinary Judge and has represented Ireland as an International Judge for the World Skills. He has numerous awards from chef associations including honorary membership from Worldchefs and the World Gastronomy institute. He continues to play an active role in the National Chef Association in Ireland as a member of the National Apprenticeship consortium and advisory group.
---