The Fresh Cut – Singapore Sling & Lychee Martini
Worldchefs and At-Sunrice are taking online learning to the next level with the launch of our new platform, DigiChef!
DigiChef is a 100% experiential online learning platform that will provide students with the skills and knowledge from the East to the West, in addition to Old World and New World cuisines. Learn from anywhere in the world – even the comfort of your own home – and earn a globally recognized Diploma awarded by At-Sunrice GlobalChef Academy in just 6 months.
In this installment, the At-Sunrice team introduces their Food & Beverage team, and will talk about the similarities and differences between eastern and western versions of cocktails.
For more information about DigiChef Academy, please visit https://at-sunrice.com/digichef.
Learning outcomes:
Prepare beverages from Eastern & Western hemispheres.
Ingredients that contribute to the unique taste and flavour globally.
Present finished products with the appropriate garnish.
Practical Information:
A digital badge and certificate will be awarded to the participants of this webinar.
This webinar is brought to you by Worldchefs and At-Sunrice GlobalChef Academy.
Looking forward to seeing you at the webinar!
About the Speakers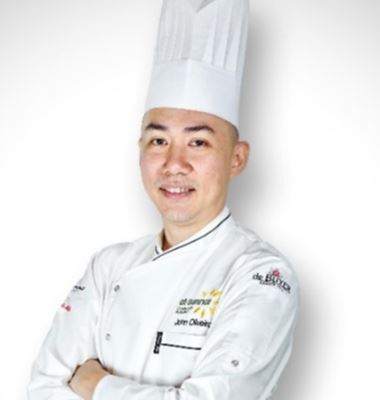 John Oliveiro
Chef Instructor
Chef John Oliveiro was in the media industry before deciding to enroll in At-Sunrice's Diploma in Culinary Arts in 2009.
He expanded his knowledge and skills working in hotels and restaurants serving different cuisines, including Japanese and French. He was the Sous Chef in the luxury W Hotel, and a Junior Sous Chef in the five-star resort, Capella Hotel. Beyond culinary arts, Chef John's repertoire of experience included honing his competency in kitchen management and operations.
Whilst at Capella Hotel, Chef John was identified and selected to be posted to Nanjing, China to assist in the setup, training of the staff and running the then newly opened Solis Hotel. He assisted and facilitated with the hotel's daily operations, inventory maintenance, managing engineers and executing new menus.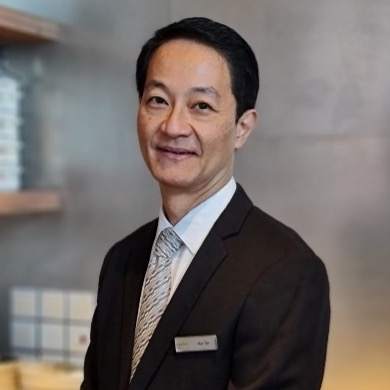 Alan Tan
Senior Food & Beverage Instructor
Bachelor of Hospitality Management from University of West London.
More than 20 years of food and beverage management experience in a number of restaurants, hotels and country clubs in Singapore.
He is a Certified Specialist in Spirits and Wines with the Society of Wine Educators and a Restaurant Association of Singapore Gold Award winner in 2010 for Overall Achievement in Excellent Service.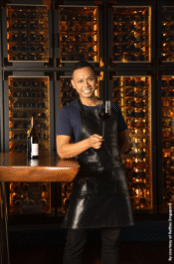 Mr Noor Faizal
Restaurant Manager and Assistant Head Sommelier
With over 7 years of experience as a sommelier, Singaporean
N. Faizal is the Restaurant Manager at Butcher's Block and Assistant Head Sommelier of Raffles Hotel Singapore. Equipped with Wine and Spirit Education Trust and Certified Wine Specialist qualifications coupled with an affable personality, Faizal delights in curating an engaging wine list, delivering exceptional wine experiences and regaling guests with the stories behind each bottle.
Having trained at Le Rivolux Bar in Paris, he is proficient in French in addition to English. Prior to his appointment at Butcher's Block, Faizal honed his craft at several international postings including 1-Michelin-starred Le Cigalon in Switzerland, the Australian embassy in Jakarta, and the Mouton Cadet Wine Bar in France as part of the Cannes Film Festival.