In this final episode in 2021 of Sustainability Around the World webcast, you are invited to revisit what exactly is "sustainability" and its importance in your lifelong development with Chef Chris Koetke.
You might already know Chris as the culinary sustainability expert, the enthusiastic teacher of Sustainability Education for Culinary Education and the inspiring chairman of Feed the Planet Committee. But more than that, he is also a national TV cooking show host, a published writer, a culinary educator and an expert on food concept development and the culinary application of amino acids as flavor elements. After decades of working in culinary arts, Chris never stops learning, in and out of classrooms and workplaces, from teachers, mentors, colleagues, friends, families and even his students. This is how sustainability became an integrated part of his personal and professional growth.
On November 30th, through the story of Chris, you will learn about how the concept of sustainability progresses over time, how to stay correctly informed on environmental changes and why self-development also needs to be sustainable.
In conversation with Chris is his Feed the Planet teammate and friend, Linh To, Projects and Events Manager at Worldchefs.
Practical Information
Topic: Lifelong Learning
Where: Zoom and Facebook Live
When: 30 November 2021
Time: 14:00 CET (Paris)
About the Speakers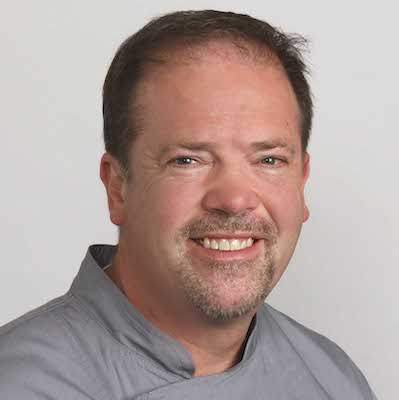 Chris Koetke, CEC CCE HAAC

Chairman of Worldchefs Feed The Planet Committee; Corporate Executive Chef at Ajinomoto Health & Nutrition North America, Inc

Chef Christopher Koetke, CEC CCE HAAC, is currently Corporate Executive Chef at Ajinomoto Health & Nutrition North America, Inc. He learned his craft the old fashion way, working in kitchens and learning on the job. He was the executive chef at Les Nomades in Chicago for five years and also worked at the famed Le Francais restaurant in Wheeling, IL. He formerly served as the executive director of the Kendall College School of Culinary Arts, in Chicago, and vice president of culinary arts for Laureate International Universities, where he was responsible for strategic leadership of culinary arts programs at 48 campuses in 12 countries. Koetke is a well-known expert on culinary matters, especially given his global travels experimenting with ingredients and flavors worldwide and his knowledge of amino acids as flavor elements. In 2010, he was given the inaugural Chefs Collaborative Pathfinder Award for his work in making sustainability mainstream both within foodservice operations and education and serves as the Chair of the Feed the Planet Committee of Worldchefs. 
Koetke has a MBA from Dominican University and a BA in French literature from Valparaiso University. He has been honored with the Outstanding Alum from the Brennan School of Business at Dominican University, alumni achievement award from Valparaiso University, and Worldchefs Educator award. He hosted his own national TV cooking show on the LiveWell Network for almost 5 years, written for prominent newspapers and trade publications, and authored a well-known culinary textbook, The Culinary Professional.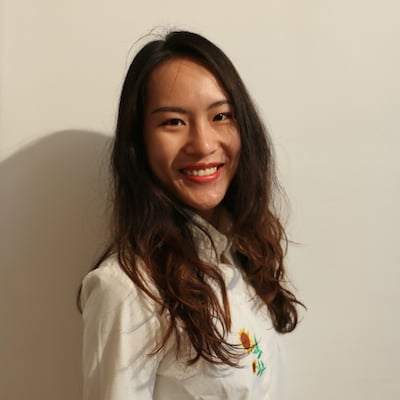 Linh To
Projects and Events Manager, Worldchefs
Born in Vietnam, and trained in France, Linh uses her international professional experiences and education to maneuver as a dynamic event and project manager in the culinary industry. She kicked off her career in Europe at Worldchefs, a global network of culinary professionals with member associations in 110 countries, by proving her multi-faceted capabilities in content creation, communications and project management. Working closely with chefs deepens her love for food and cooking. She finds joys in experiencing different cultures through their foods and the people behind the creations.
Throughout the years, Linh develops a special interest in improving planet-health and human health through transforming food system. At Worldchefs, she drives the growth of Feed the Planet, an initiative to promote sustainable food consumption among culinary professionals and consumers. The goal: educating at least 300 000 people in food sustainability by 2030.
Sustainability Around the World is part of our Feed the Planet initiative, inspiring sustainable food consumption among communities and culinary professionals. Find out how you can get involved at www.howtofeedtheplanet.com.
Founded by Worldchefs, Feed the Planet is run in partnership with Electrolux Food Foundation and AIESEC. This initiative counts on the support of the Electrolux Food Foundation. Learn more about the Foundation here.
#feedtheplanet #ThisIsWorldchefs #electroluxfoodfoundation