Overcome Your Fear of Public Speaking Webinar
Are you looking to overcome your fear of public speaking to deliver top-class presentations and enhance your ability to give feedback?
The truth is, creating engagement is a bottom-up movement that starts with yourself. As you change how to communicate, your world will change as well.
Join Shaun Payen, one of Indian Ocean's leading communication coaches, in a 60-minute webinar to learn how to transform the way you lead and engage at work and beyond.
Learning outcomes:
Overcoming the fear of public speaking
Delivering an impromptu speech
How to deliver a speech on a virtual platform
Practical Information:
A digital badge and certificate will be awarded to the participants of this webinar.
This webinar is brought to you by Worldchefs Young Chefs Development Committee.
Looking forward to seeing you at the webinar!
About the Speaker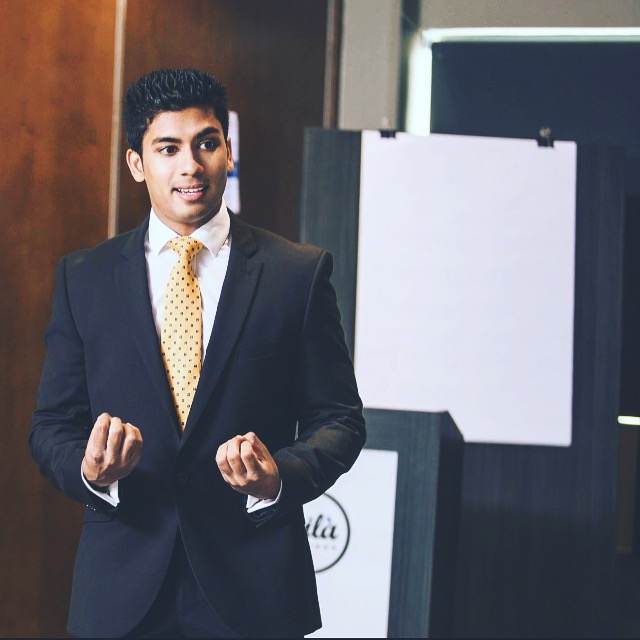 Distinguished Toastmaster (DTM), MQA approved trainer in communication techniques
Shaun is one of Indian Ocean's leading communication coaches, working globally with politicians, senior executives, universities and individuals.
Lawyer by trade, he spent 5 years in the UK where he actively researched ways to captivate an audience, overcome the fear of public speaking and devised the best techniques to give feedback by defying stereotypes inculcated by public speaking bodies.
Shaun is a Distinguished Toastmaster (DTM), the highest level achievable in the world of Public Speaking, the second Mauritian and one of the youngest in the world to achieve this prestigious award. He represented Mauritius at the International Public Speaking Competition in London UK after winning the Mauritius National Public Speaking Championship in 2011.
Throughout his public speaking journey, Shaun has won 40 awards as best speaker, 25 awards as best impromptu speaker and 30 awards as best evaluator. He took part several times in the Mauritian Toastmasters National Conference, where he was awarded the first place in the Humorous Speech Category in 2013 and first within the Evaluation Category, making him one of the most decorated Public Speakers in Mauritius.
Shaun has shared his expertise not only at national but also at international level. He was invited to host his masterclass at the Université Catholique de Louvain in Belgium in front of an exclusive crowd of PhD students, at Imse Izmir Mutfak Sanatları Enstitüsü in Turkey and at the İzzet Baysal Abant Mesleki ve Teknik in Bolù.
Shaun has been recognised for his contribution in youth empowerment and awarded the title of most inspiring and outstanding young leader of Mauritius in 2019. He was also awarded the title of Man of the Year in 2019 and 2020 for his achievement in education, research, training and consultancy in Mauritius and the title of Best Public Speaker in Mauritius.
Shaun is an MQA approved trainer in communication techniques and has delivered Masterclasses within Sun Hotels, Beachcomber Hotels and LUX* Collective Hotels.