Makro HoReCa Challenge 2023
This year 2023, Makro HoReCa Challenge will be focusing on the international ingredients in competition menus by local chefs, local recipe, and also local knowledge for show that Thailand local recipe combine with international ingredients can elevate and value added and bring back local recipe back to life. The 2023 theme is: The Global to Local.
The classes for the competition are as follows:
Class 01: Makro Mystery Box Chef Challenge: Professional Chef Class
Class 02: Makro Mystery Box Chef Challenge: Junior Chef Class
Class 03: Makro 'Mystery Box' World Gourmet buffet team challenge: Open
Class 04: Makro World Creative Dessert & Drink team challenge: Open
For more information, visit the official website.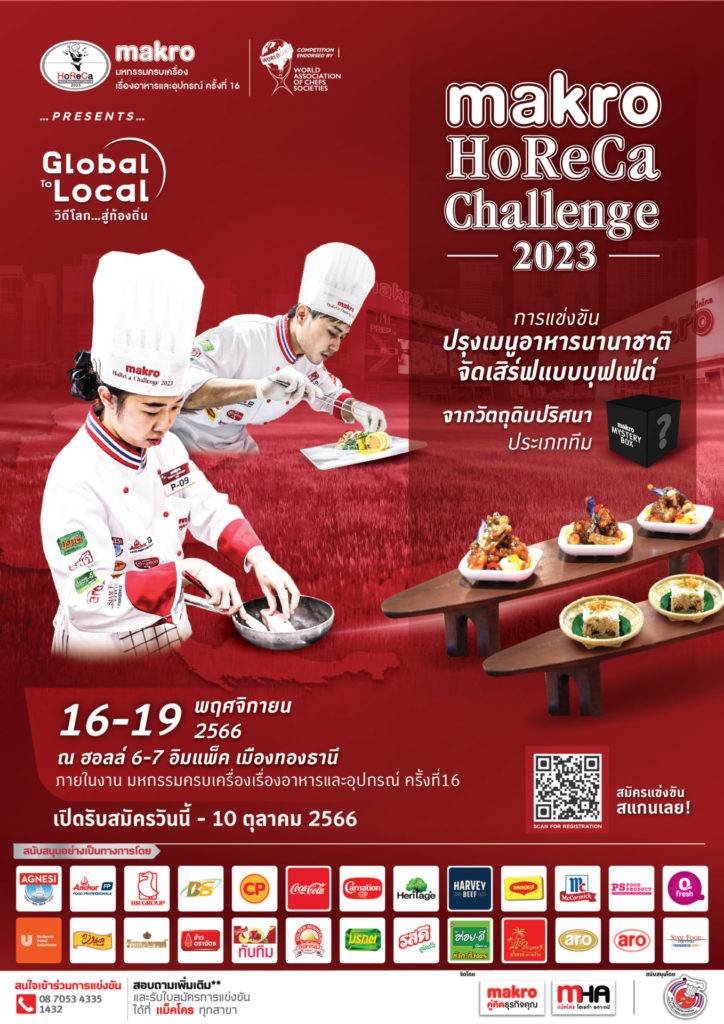 ---
APPLY FOR A WORLDCHEFS ENDORSEMENT
Take your competition to the next level with Worldchefs competition endorsement, a prestigious recognition, achieved by competitions that meet the highest standards of quality. This endorsement provides exceptional opportunities for visibility to an audience of culinary professionals.
Benefits include:
Tap into a global community of chefs for greater networking and business opportunities.
Unlock new possibilities with optional digital badging and event competition software.
Gain free of charge digital badges for competitors and winners with co-branding opportunities.
Gain access to downloadable evaluation and scoring sheets on Worldchefs website.
Learn more and apply to endorse your competition: https://worldchefs.org/Endorsement/