An informational event by At-Sunrice GlobalChef Academy to present DigiChef Academy
Step into the dynamic world of the Food Profession! Embark on a culinary adventure and Learn How To Be A Navigator – Not Just A Chef through this webinar where your journey into the dynamic world of the Food Profession begins. Join At-Sunrice GlobalChef Academy to unveil the countless opportunities that await you after graduation and get ready to set sail in the realm of gastronomy!
Session Agenda:
Explore endless possibilities and opportunities of becoming more, not just a chef.
Learn how to unlock your culinary journey at DigiChef Academy and turn your dream into a reality.
Practical Information:
Topic: Learn How To Be A Navigator – Not Just A Chef
Where: 3PM CET | 9PM SGT | 6AM PST | 9AM EST on Zoom, Facebook Live, Twitter, and YouTube!
When: September 18, 2023
This webinar is brought to you by At-Sunrice GlobalChef Academy and Worldchefs.
About the Speakers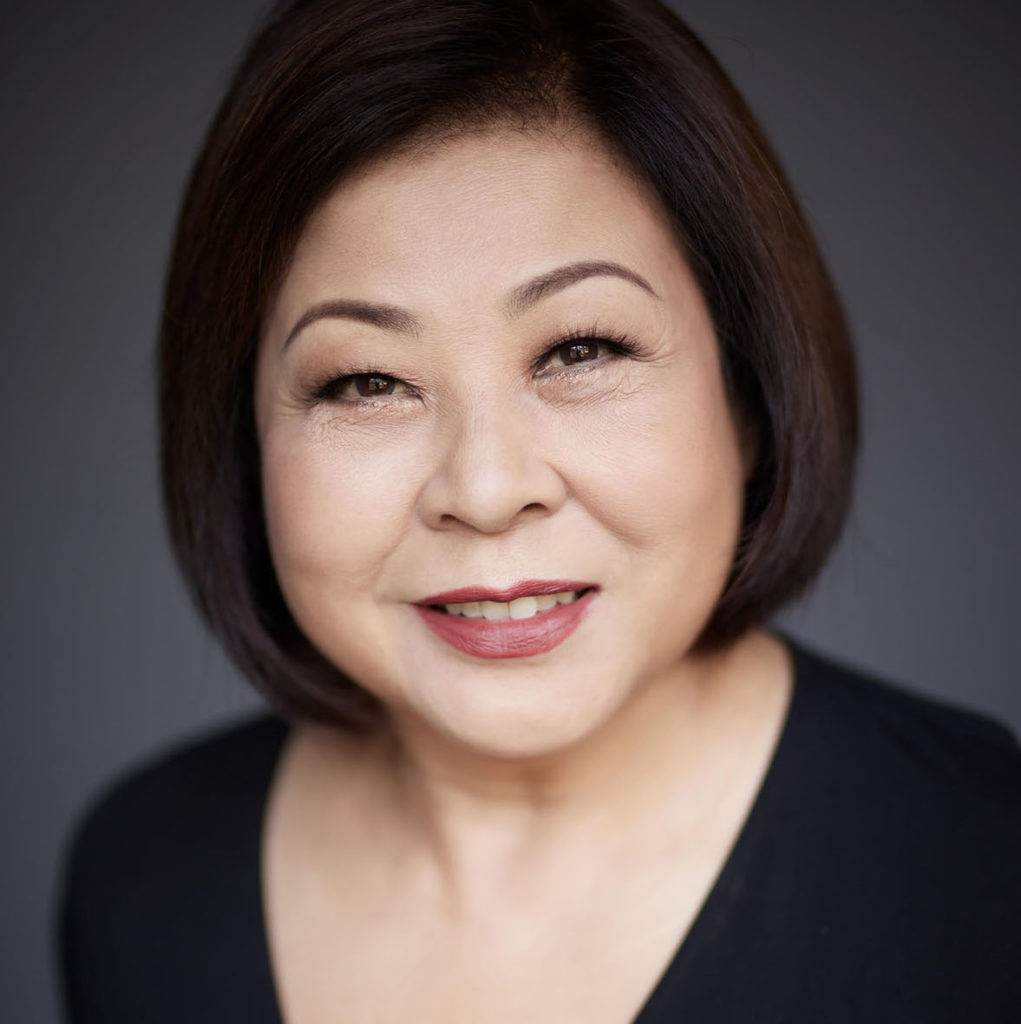 Koh Chieng Mun
Singaporean Actress and Comedian
She is best known for her role as Dolly Tan on the Singaporean sitcom Under One Roof. In 2018 she was cast in the American romantic comedy-drama film Crazy Rich Asians. She also started a cooking vlog on YouTube called Cooking with Koh Chieng Mun. She also who took a 6-months culinary education and diploma with At-Sunrice GlobalChef Academy.
Satish Madaan
Master Chef , F&B Consultant
Chef Satish, has a vast of experience in the F&B industry. He possesses a wealth of culinary expertise and innovation under his sleeves. The chef not only holds a formal qualification in Hotel Management (a three years Diploma in Catering & Nutrition) but also a Bachelor's degree in Commerce from Delhi University, India. He has worked with chefs from around the world and developed a distinctive style of Indian cooking that combines traditional flavors with a modern style of presentation. This rare combination of passion for culinary art and commercial mind were instrumental in creating a uniquely light and modern Indian menu for D'Bell. During his career, he has cooked for the Former President of Singapore Mr. S R Nathan and Former Deputy Prime Minister, Prof Jaya Kumar and various other dignitaries and celebrities. His passion and dedication towards his profession have won him three Gold Medals in Culinary Competition at Food Hotel Asia, Singapore (2008, 2012 and 2014). FHA Culinary Challenge (FCC) is the region's one of the most prestigious international competitions for the promotion of culinary excellence. He has also received a lot of appreciations and rewards in his professional career. He has worked with several 5-star luxury hotel chains like The Oberoi Group and Unison Group (The Grand). He has been a part of the team at SATS; one of the most-admired companies in Singapore, for the quality of its services. He has also worked for The Singapore Island Country Club, a prestigious club in the city and Group Executive Chef while at FG Food Industry setting up the central kitchen for Indian cuisine, a chain restaurant in Singapore and for wholesale supplies. Indian cuisine is chef Satish's forte. He uses his knowledge and exposure to his most creative advantage. Indian food has a lot of variety and flavors and the chef prefers to use fresh ingredients and authentic cooking methods to get the best results.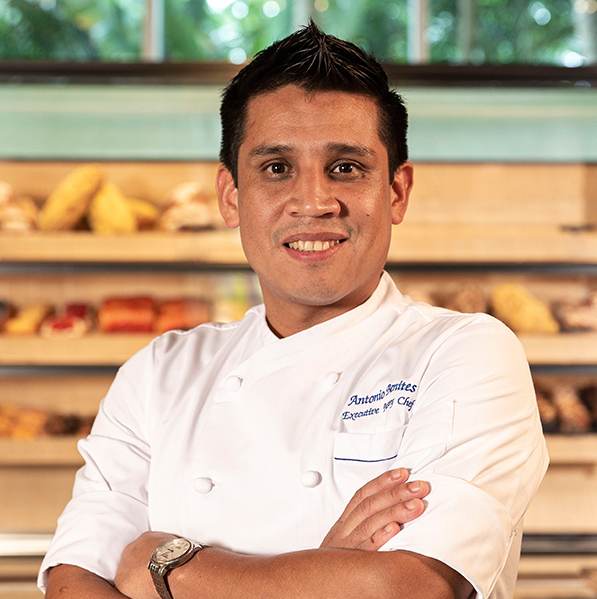 Antonio Benitez
Chef, F&B Business Innovation
Chef Antonio has more than 20 years of experience in Pastry, the man behind Marina Bay Sands' pâtisserie Origin + Bloom. He is also very passionate and creative. Chef Antonio is highly skilled in communication, collaboration, and technical documentation.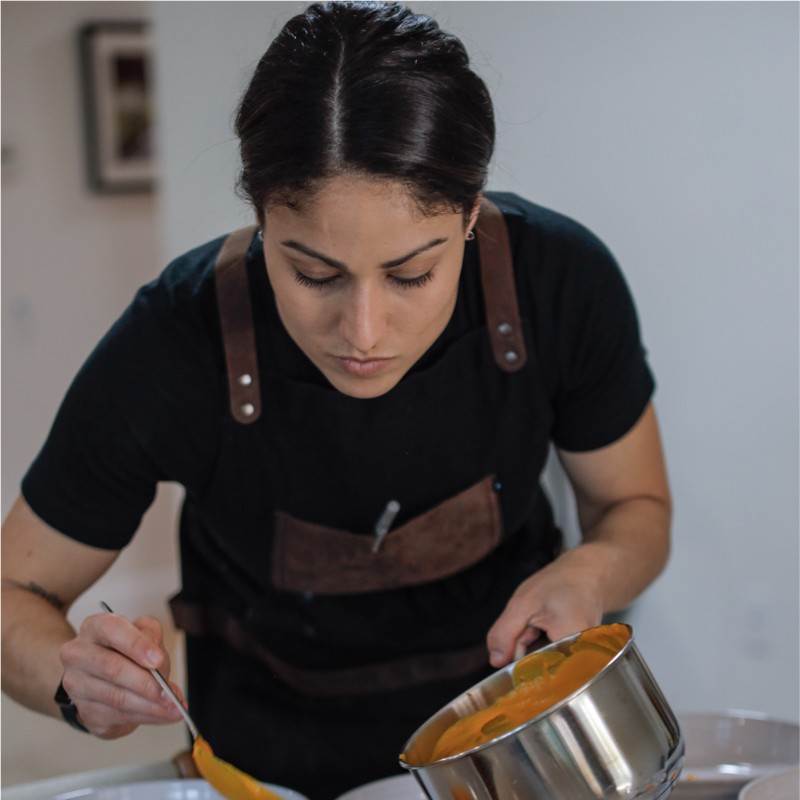 Destiny Antommarchi
Chef, F&B Education Development
Chef Destiny Antommarchi began her career in the culinary industry by studying at Johnson and Wales University and attaining her Bachelor's Degree in Culinary Arts and Food Service Management in Miami, Florida. She quickly became an emerging Talent through Winning the 2015 San Pellegrino's Almost Famous Chef Competition. Over the last several years she has had the opportunity of working with chefs from a Michelin Stared Restaurant in Germany to Walt Disney World. Since moving to Australia, she have been one of the founding members, and Head Chef of Cafe Leadman. Displaying her creativity and knowledge from her world travels from Asia and Europe, she brings experience and knowledge of different cultures and foods into the cafe to create menu items that are both original and nostalgic all at the same time.
About DigiChef Academy
DigiChef is a 100% experiential online learning platform that will provide students with the skills and knowledge from the Western and Asian cuisine, in addition to Old World and New World cuisines. Learn from anywhere in the world – even the comfort of your own home – and earn a globally recognized Diploma awarded by At-Sunrice GlobalChef Academy in just 6 months.
✔️100% online learning. Access lessons anywhere.
✔️Three tracks: Culinary Arts, Pastry & Bakery, and F&B Management
✔️European Study & Apprenticeship Pedagogy
✔️ Western & Asian Cuisines, Old & New World techniques
✔️Recognized by Worldchefs
For more information about DigiChef Academy, please visit https://at-sunrice.com/digichef.