How to Delicately Smoke a Whole Salmon
Join us for a flavor-packed culinary journey with Alto-Shaam's Corporate Chef, Gerard Strong. In this webinar, Chef Gerard will flawlessly demonstrate overnight cooking and smoking of a whole salmon, scallops, head-on prawns, and clams – all by himself, using one piece of equipment.

Learn to create bold and unique menu items effortlessly and elevate your culinary expertise while promoting nutritional balance and sustainability. Secure your spot and make a lasting impact in the food service industry.
Practical Information:
A digital badge and certificate will be awarded to the participants of this webinar.
This webinar is brought to you by Worldchefs and Alto Shaam.
About the Speakers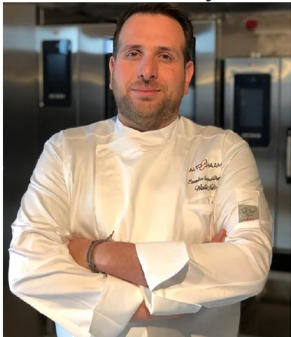 Walter Antunes de Campos Neto
With more than 20 years of experience in the culinary industry, Walter has worked in leading positions across disciplines. As a professionally trained chef, he has served as an instructor for the Tuscan region in Italy, where he taught international cuisine in four different languages: Italian, English, Portuguese, and Spanish. Additionally, Walter was a former chef for the Fiorentina Soccer Club.
Currently, Walter assumes the role of Executive Chef at Alto-Shaam in the Europe, Middle East, and Africa regions. In this capacity, he oversees culinary leadership, product demonstrations and training initiatives for Alto-Shaam products. His duties include organizing and performing live cooking demonstrations, organizing, and managing product trials, and creating a network of relationships with chefs who are key influencers amongst customers.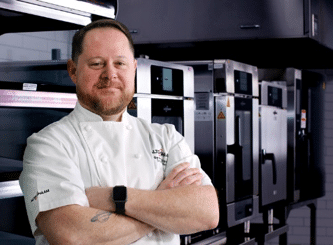 Gerard Strong
With more than 18 years of experience in the culinary industry, Gerard has worked in leading positions for various foodservice operations, including professional kitchens, restaurants, and retail establishments. Gerard is a graduate from The Culinary Institute of America, where he received his bachelor's degree in culinary business and management. He has worked for many top chefs throughout the country, spending most of his formidable years in New York City, Seattle, and Denver.
Gerard serves at Alto-Shaam as an application specialist. His responsibilities include enhancing the Alto-Shaam customer experience through voice-of-the-customer initiatives, as well as executing menu consultations and culinary demonstrations. Through these efforts, Gerard supports global sales, product development, and marketing.