Hospitality Salon Culinaire is part of the HORECA JORDAN exhibition. This unique event will be organized by HORECA JORDAN in partnership with The Jordanian Chefs Association.
Visitors will be invited to watch chefs competing in different categories, and discover the region's latest culinary concepts and trends and meet a panel of international judges from Europe and the Middle East coming especially for this annual event.
Hospitality Salon Culinaire gold medalists can benefit from fast-track auditioning for TOP CHEF (open to Arab competitors only). The HORECA network is not responsible for the audition or selection process of TOP CHEF.
Should you need any further information, please don't hesitate to contact:
Ms. Nuran Al Turk
Tel: +962-6-464 2501,2,3
Email: [email protected]
Learn more about the Hospitality Salon Culinaire at http://www.horeca-jordan.com/hospitality.htm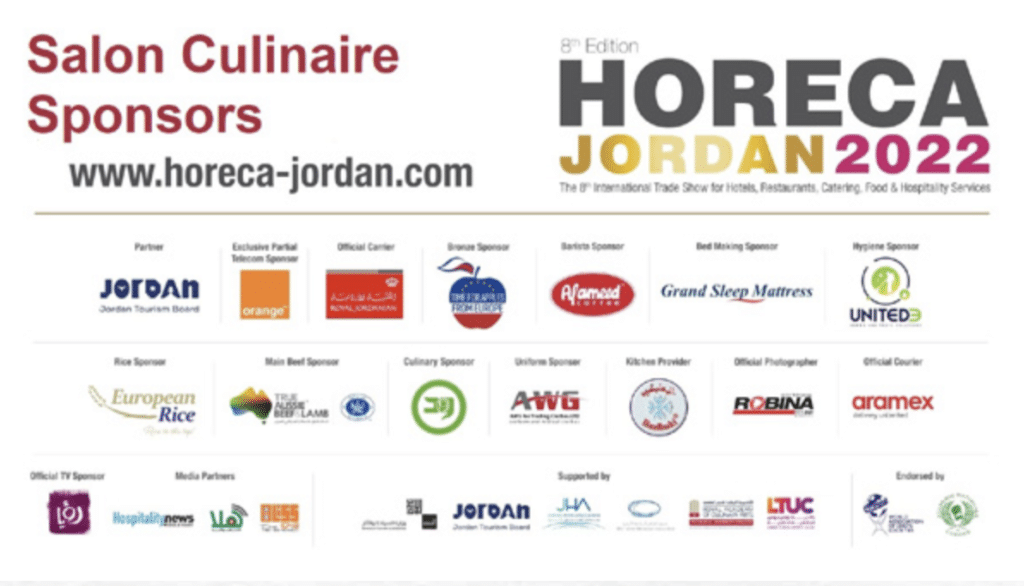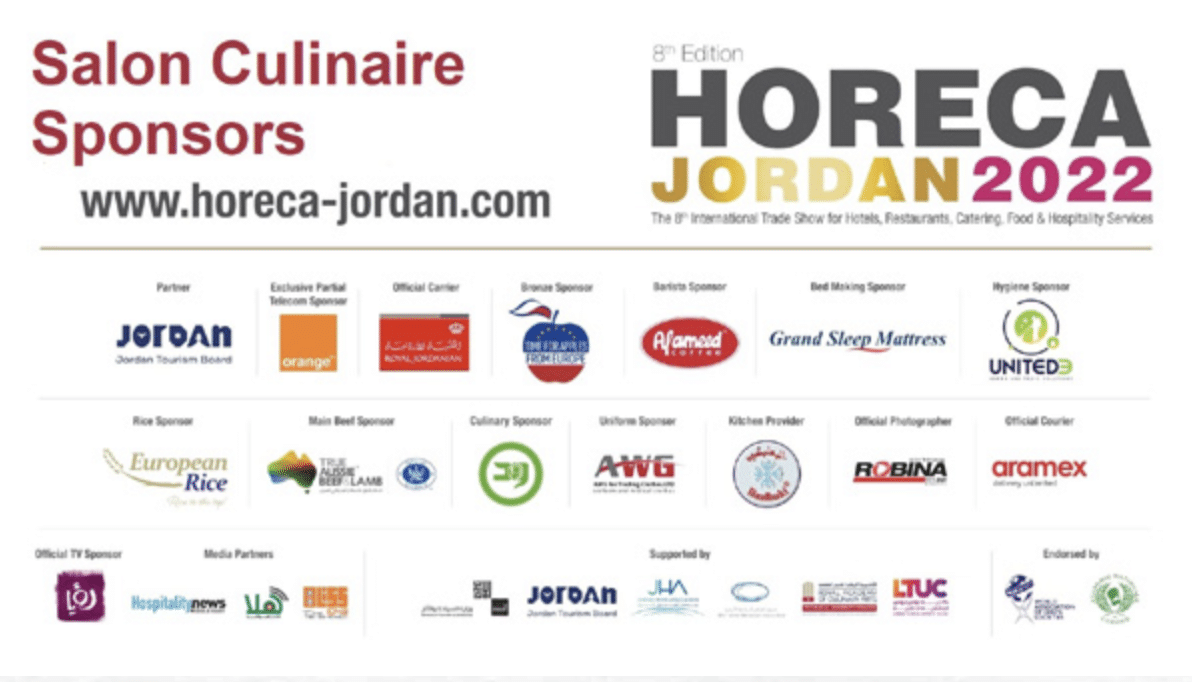 ---
APPLY FOR A WORLDCHEFS ENDORSEMENT
Take your competition to the next level with Worldchefs competition endorsement, a prestigious recognition, achieved by competitions that meet the highest standards of quality. This endorsement provides exceptional opportunities for visibility to an audience of culinary professionals.
Benefits include:
Tap into a global community of chefs for greater networking and business opportunities.
Unlock new possibilities with optional digital badging and event competition software.
Gain free of charge digital badges for competitors and winners with co-branding opportunities.
Gain access to downloadable evaluation and scoring sheets on Worldchefs website.
Learn more and apply to endorse your competition: https://worldchefs.org/Endorsement/