Enhance your Culinary Skills with DigiChef: Croissant vs Char Siew Sou
Worldchefs and At-Sunrice are taking online learning to the next level with the launch of our new platform, DigiChef!
DigiChef is a 100% experiential online learning platform that will provide students with the skills and knowledge from the East to the West, in addition to Old World and New World cuisines. In just 6-months, students can earn a globally recognized Online Career Diploma!
In this instalment, we introduce our Pastry team, and talk about the similarities and differences between eastern and western versions of laminated doughs. Laminated doughs or more commonly known as puff pastries have been around for centuries. It is created by folding butter into doughs and then folding and rolling it over and over again. The result is very thin alternating layers of dough and butter, which when baked or fried, puffs up into its signature puffy and flaky texture we all love.
For more information about DigiChef Academy, please visit https://www.digichef.org/
Learning outcomes:
Learners will be able to understand difference between Croissant vs Char Siew Sou and use of various ingredients in preparing the Asian Vs Western pasteries.
Difference between dishes with different leavening agents and fats.
Importance of controlling cooking time and temperature at various stages of cooking.
Indicators of doneness.
Quality characteristics of products cooked of each cuisine.
Common faults of preparing each cuisine that affects its quality and how to prevent them.
Plate and present finish products with the appropriate garnish.
Practical Information:
Topic: Enhance your Culinary Skills with DigiChef: Croissant vs Char Siew Sou
Where: Zoom, Facebook Live, Twitter, and YouTube!
When: 2PM CET on July 18, 2022
A digital badge and certificate will be awarded to the participants of this webinar.
This webinar is brought to you by Worldchefs and At-Sunrice GlobalChef Academy.
Looking forward to seeing you at the webinar!
About the Speakers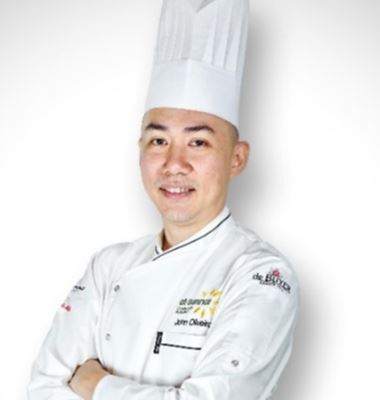 John Oliveiro
Chef Instructor, At-Sunrice
Chef John Oliveiro was in the media industry before deciding to enroll in At-Sunrice's Diploma in Culinary Arts in 2009. 
He expanded his knowledge and skills working in hotels and restaurants serving different cuisines, including Japanese and French. He was the Sous Chef in the luxury W Hotel, and a Junior Sous Chef in the five-star resort, Capella Hotel. Beyond culinary arts, Chef John's repertoire of experience included honing his competency in kitchen management and operations.
Whilst at Capella Hotel, Chef John was identified and selected to be posted to Nanjing, China to assist in the setup, training of the staff and running the then newly opened Solis Hotel. He assisted and facilitated with the hotel's daily operations, inventory maintenance, managing engineers and executing new menus.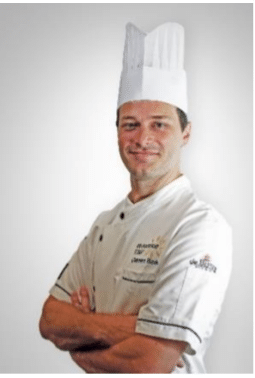 Clement Bazin
Senior Chef Instructor, Pastry & Bakery, At-Sunrice
Chef Clement Bazin is a specialist in bakery and pastry, garnering key experiences in by his culinary working journey in numerous established pastry and bakery restaurants around the world. 
Chef Clement's culinary journey started back in 2001. It has brought him from his hometown in France, to Sydney and Brisbane in Australia and finally to Singapore. He has held key positions in various pastry kitchens, working under the tutelage of many well-known chefs, such as Chef Pierre Hermé, Chef Éric Kayser and Chef Adriano Zumbo culminating in his role as the pastry sous chef of the 3 Michelin stars Joel Robuchon Restaurant at Resorts World Sentosa for 3.5 years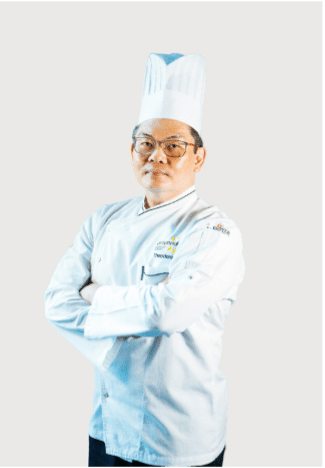 Theodore Aw Chi Leong
Chef Instructor, Pastry & Bakery, Co-Lead, Online Diplomas, At-Sunrice
Chef Theodore Aw is a resourceful and disciplined baking professional with experience in lesson delivery, course material development, recipe development and chef development in the culinary industry. Chef Theodore's interest and specialised area of focus is in French Pastry and Bread baking techniques.
With a Bachelor of Engineering and Masters of Science in Management, Chef Theodore further pursued his passion in Patisserie with Le Cordon Blue and Bread baking with China Grain products Research & Development Institute, both in Taiwan.
With the accumulated years of experience as a Pastry & Baking Instructor, Chef Theodore has expanded his acquired skills to include recipe development, food cost calculation and chef development.