Enhance your Culinary Skills – Video learning Boeuf Bourguignon vs Beef Rendang
Explore the various spices and herbs used in cooking Asian and Western cuisine dishes – Beef Bourguignonne and the Beef Rendang (East & West Recipes). Learn the step-by-step preparation of exotic Asian spice paste for all-time favourite Singapore dish – "Beef Rendang".
Join the interesting culinary session with Chef John and Chef Dylan on "Beef Bourguignonne vs the Beef Rendang". Benefit from cuisine experts' secret tips on cooking these delicious dishes.
Also join Chef Satish who will introduce the DigiChef, a 100% experiential online learning platform that will provide learners with the skills and knowledge from the East to the West, in addition to Old World and New World cuisines. In just 6-months, learners can earn a globally recognized "Online Culinary Diploma"!
For more information about DigiChef Academy, please visit https://www.digichef.org/
Learning outcomes:
Learners will be able to understand the difference between Boeuf Bourguignonne vs Beef Rendang and the use of various ingredients in preparing the Asian Vs Western Dishes.
Difference between dishes with different amount of dominant herbs and/or spices.
Use wet and dry grinders and blenders in the preparation of herbs and spices blends.
Importance of controlling cooking time and temperature at various stages of cooking.
Indicators of readiness.
Quality characteristics of products cooked in each cuisine.
Common faults of preparing each cuisine that affect the quality and their prevention.
Plate and present finished products with the appropriate garnish.
Practical Information:
Topic: Enhance your Culinary Skills – Video learning Boeuf Bourguignon vs Beef Rendang
Where: 14:00 CET on Zoom, Facebook Live, Twitter, and YouTube!
When: February 23, 2022
A digital badge and certificate will be awarded to the participants of this webinar.
This webinar is brought to you by Worldchefs and At-Sunrice GlobalChef Academy.
Looking forward to seeing you at the webinar!
About the Speakers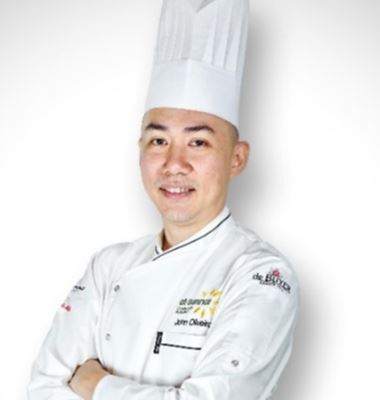 John Oliveiro
Chef Instructor, At-Sunrice
Chef John was in the media industry before deciding to join At-Sunrice's Diploma in Culinary Arts in 2009.
He has since expanded his knowledge, skills, and abilities from working in various hotels and restaurants serving different cuisines, including Japanese and French. He was the Sous Chef in the luxury W Hotel, and a Junior Sous Chef in the five-star resort, Capella Hotel. He is not only experienced in cooking, but also in kitchen management and operations.
While working in Capella Hotel, he was selected to be sent to Nanjing, China to assist in the setup, training of the staff and running the then newly opened Solis Hotel. He assisted with their daily operations, inventory maintenance, managing engineers and executing new menus.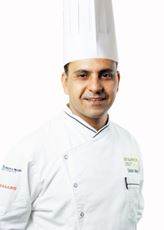 Satish Madaan
Director of Academy Operations, At-Sunrice
Chef Satish has vast experience in the F&B industry with a wealth of culinary expertise and innovation under his sleeves. His formal qualification includes a three-year Diploma in Catering & Nutrition for Hotel Management and a Bachelor's degree in Commerce from Delhi University, India.
He has worked with chefs from around the world and developed a distinctive style of Indian cooking that combines traditional flavours with a modern style of presentation. This rare combination of passion for culinary art and commercial mind were instrumental in creating a uniquely light and modern Indian menu for D'Bell. During his career, he has cooked for the Former President of Singapore Mr. S R Nathan and Former Deputy Prime Minister, Prof Jaya Kumar and various other dignitaries and celebrities. His passion and dedication towards his profession have won him three Gold Medals in the Culinary Competition at Food Hotel Asia, Singapore (2008, 2012 and 2014). He has worked for SATS and The Singapore Island Country Club including several 5-star luxury hotel chains such as, The Oberoi Group and Unison Group (The Grand).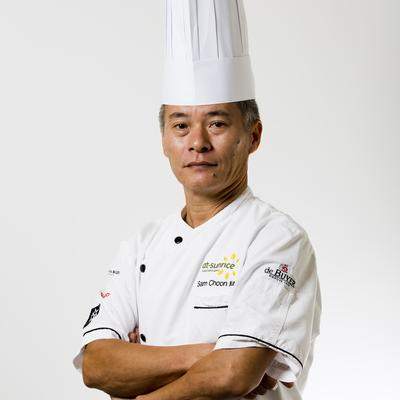 Sam Choon Mun
Faculty Manager, At-Sunrice
Chef Sam attained two diplomas in hotel management and food and beverage operations from the prestigious Hotel & Tourism School 'Les Roches' in Switzerland before deciding to focus on becoming a restaurant chef. He went on to obtain further formal culinary and pastry training in the Academy of Paris in France and continued his career path in various restaurants and hotels in Paris, London and Singapore.
His most recent posts were in Paris, as Chef-in-Charge at the Restaurant Gallopin and as 1st Chef de Partie at the three-Michelin-star Restaurant Alain Ducasse at the Hotel Plaza Athenee. He joined At-Sunrice in 2011 to share his working experiences and knowledge on Western culinary arts with aspiring young trainee chefs. Chef Sam also holds an Advanced Certificate in Training and Assessment from the Singapore Training and Development Association.