Climate Change and Food Service
Everybody is talking about climate change. To help join in on the conversation, it is important that you know and understand the vocabulary that is being used and the impact of the choices that are being made from the farmers' fields to the table.
Like many people you're probably ready to take action! But you may be wondering what practical steps you can take to make the most impact. We will look at some the opportunities chefs, baristas, and food service professional can take to work toward Net Zero Emissions.
Learning outcomes:
The language of climate change
The food industry's impact on climate change
Following the carbon footprint from the farmers' fields to the table
Simple actions to reduce carbon footprints
Practical Information:
A digital badge and certificate will be awarded to the participants of this webinar.
This webinar is brought to you by Nestlé Professional.
Looking forward to seeing you at the webinar!
About the Speaker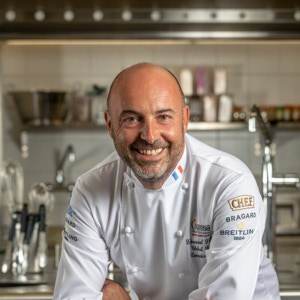 Emmanuel Lorieux
Global Executive Chef and Global Culinary Partnership Manager, Nestlé Professional
Emmanuel Lorieux, Executive Chef for Nestlé Professional, grew up next to a restaurant in Normandy, France. He was surrounded by the sights and smells of nutritious, homemade meals. With his aspiration to travel, this also steered his career and he completed his apprenticeship at a 1-star Michelin restaurant before working as a chef in the French Army, and with Le Méridien Hotels in Paris, Abu Dhabi, Tokyo, Bora Bora, and San Diego. He is a leader in industry initiatives, including International Chefs Day, and also stresses the value in teaching children to eat well, choose good products and instill healthy eating habits.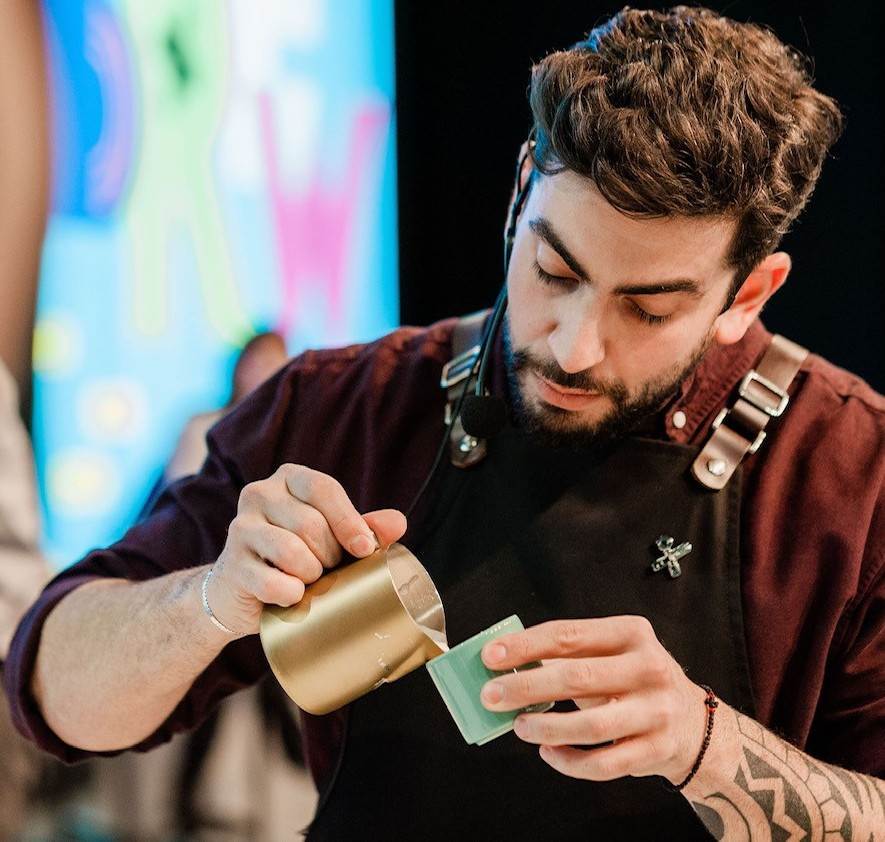 Christos Sotiros
Master Barista and Category Executive, Nestlé Professional
Christos Sotiros is currently the Master Barista and Category Executive for Nestlé Professional, based in Switzerland. Having a passion for customer service and flavor experience, he has worked in food service for 12 years, holding in a variety of food service positions in five-star hotels, independent cafes, bars, and restaurants in Greece and the USA.
He has a Psychology degree from the American College of Greece and loves the mountains, especially in the winter as he is an avid snowboarder.
Christos knew that coffee was his passion and would be part of his future as he attended his first coffee seminar when he was 18 and was amazed to learn about the coffee and roasting process. He has been a finalist in Greek Barista Championships three times and placed 3rd in 2017. In addition to being a Q-grader Arabica, he has been an AST trainer since 2017 on sensory skills, barista skills, and brewing modules.
In 2016, he joined Nestlé in Athens, Greece, as a coffee expert supporting the sales and commercial teams to build their coffee knowledge. Christos joined the global team last year and in his current role, he supports product and system development and is responsible for building coffee knowledge and capabilities globally.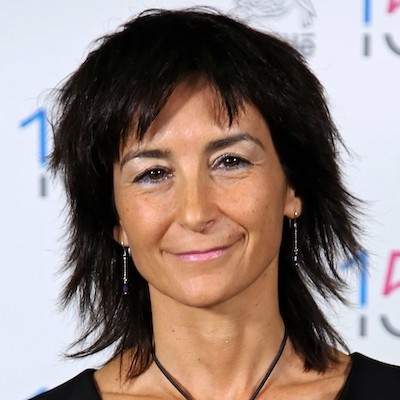 Ana Aragon
Nutrition and Sustainability Manager, Nestlé Professional
Ana Aragon is the Nutrition and Sustainability Manager for Nestlé Professional, based in Nestle Headquarters in Vevey, Switzerland. Her 25 years of Nestlé experience has been diverse, having held positions in nutrition, food technology, manufacturing, quality, sustainability, new product development and communication.
Ana is passionate about food, family, healthy lifestyle, and respecting nature. Since a very young age, Ana has been convinced about the key role nutrition plays in our health. Her passion is relevant in working and inspiring people in the out of home (OOH) industry to provide safe, delicious and nutritious foods which have the potential to be also good for our health and wellbeing, while being produced in a way that it is respectful to our environment and communities.
In her current role with Nestlé Professional, she aspires to drive the Nestlé Professional Nutrition, Health, and Wellness (NHW) and Sustainability strategies to support the Nestlé vision and be applicable in the out of home industry. Additionally, Ana leads the communication and education programs for employees and customers, supporting the journey to create credible partners in both nutrition and sustainability in the OOH industry.