Busan Marina Chef Challenge 2023
The Busan Marina Chef Challenge 2023 will take place in Busan City, Republic of Korea from 1-3 September 2023 at the Bexco Exhibition Center.
There is a gourmet city in "Busan kitchen" in South Korea. In order to promote taste, the Busan food industry spreads its excellent performance throughout the city. During this special event, national culinary students and chefs who have experience in the field are invited to share their knowledge and skills
For the "Busan Marina Chef Challenge 2023", there is live cooking, gourmet teams, and cold display exhibition contests that regulations are strict as international competition criteria standards with the World Association of Chefs Societies (Worldchefs). We are anticipating about 500 local and foreign chefs to participate in this three-day culinary competition.
Busan Metropolitan City and the Busan Branch of the Korea Chef Association will host a world-class culinary competition organized by the Busan Branch of the Korea Chef Association. As a result, we will do our best to expand the competition to promote Korea rather than just Busan, with a global perspective.
Finally, Hangdo Busan has more scenery than any other city. Take advantage of the youth and romance atmosphere at night sea of Haeundae, Gwangalli Beach, Jagalchi Market and Gukje Market, which have a history of depressed life and strenuously, and the sense of sight and foods of Busan.
We hope all participants will demonstrate the skills that they practiced and fond precious memories in Hangdo Busan Marina Chef Challenge 2023.
Learn more here.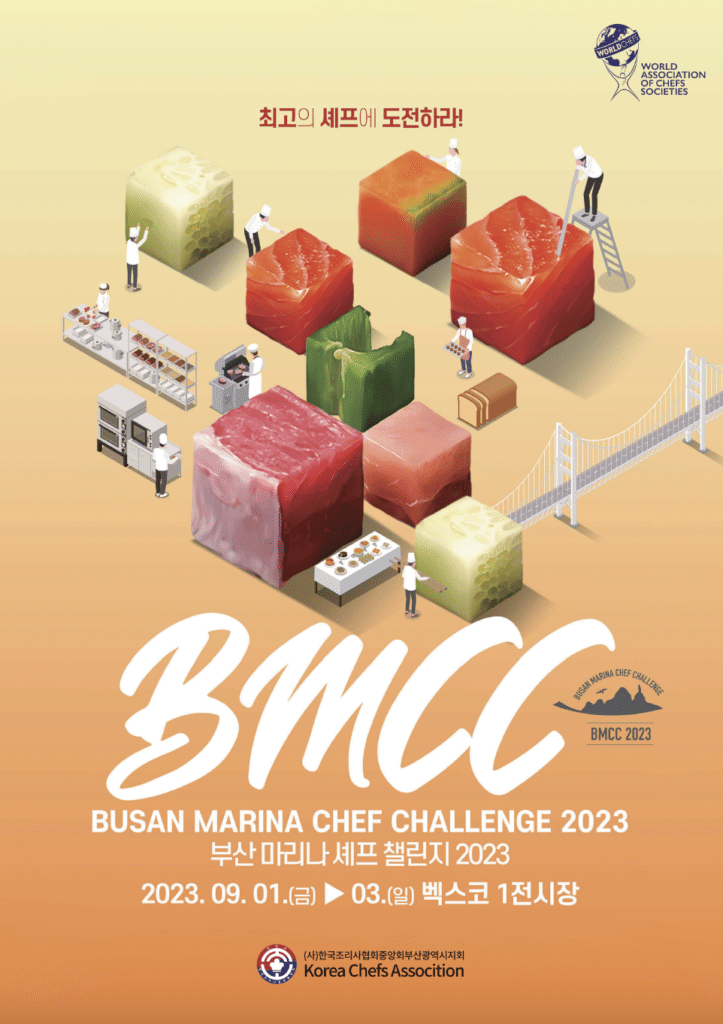 ---
APPLY FOR A WORLDCHEFS ENDORSEMENT
Take your competition to the next level with Worldchefs competition endorsement, a prestigious recognition, achieved by competitions that meet the highest standards of quality. This endorsement provides exceptional opportunities for visibility to an audience of culinary professionals.
Benefits include:
Tap into a global community of chefs for greater networking and business opportunities.
Unlock new possibilities with optional digital badging and event competition software.
Gain free of charge digital badges for competitors and winners with co-branding opportunities.
Gain access to downloadable evaluation and scoring sheets on Worldchefs website.
Learn more and apply to endorse your competition: https://worldchefs.org/Endorsement/