Busan Marina Chef Challenge 2022
Busan Chapter of the Korea Chefs Association is set to host the Busan Marina Chef Challenge 2022.
Date : 21 ~ 23 October 2022
Venue : Bexco Exhibition Center 1, Busan City, South Korea
Purpose of the event
Strengthen the image of "Cauldron City, Korea Kitchen Busan"
Foster youth chefs and secure a place to share skills and information of chefs
Promote Korean food culture to the world
Create local brand value through successful hosting of competitions
Increase tourism by developing food culture contents containing healthy Korean food
Promote the excellence of the Busan food industry and contribute to the increase of food materials and food exports
Foster talented aspiring chefs and international sensibilities
Learn more about the Busan Marina Chef Challenge 2022, at http://www.busanmcc.com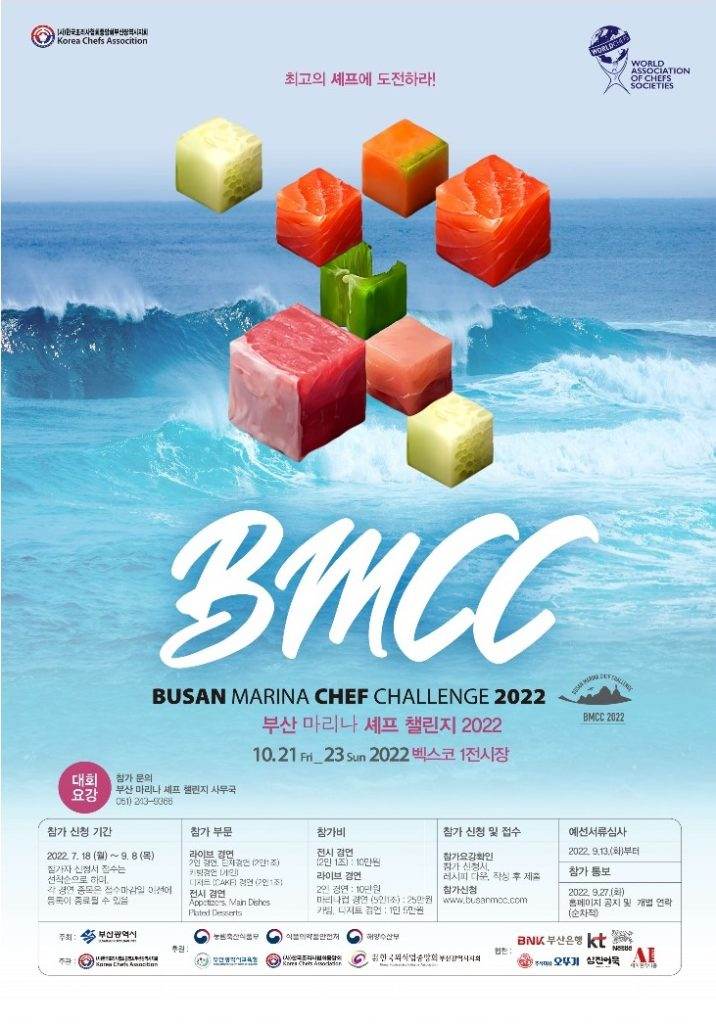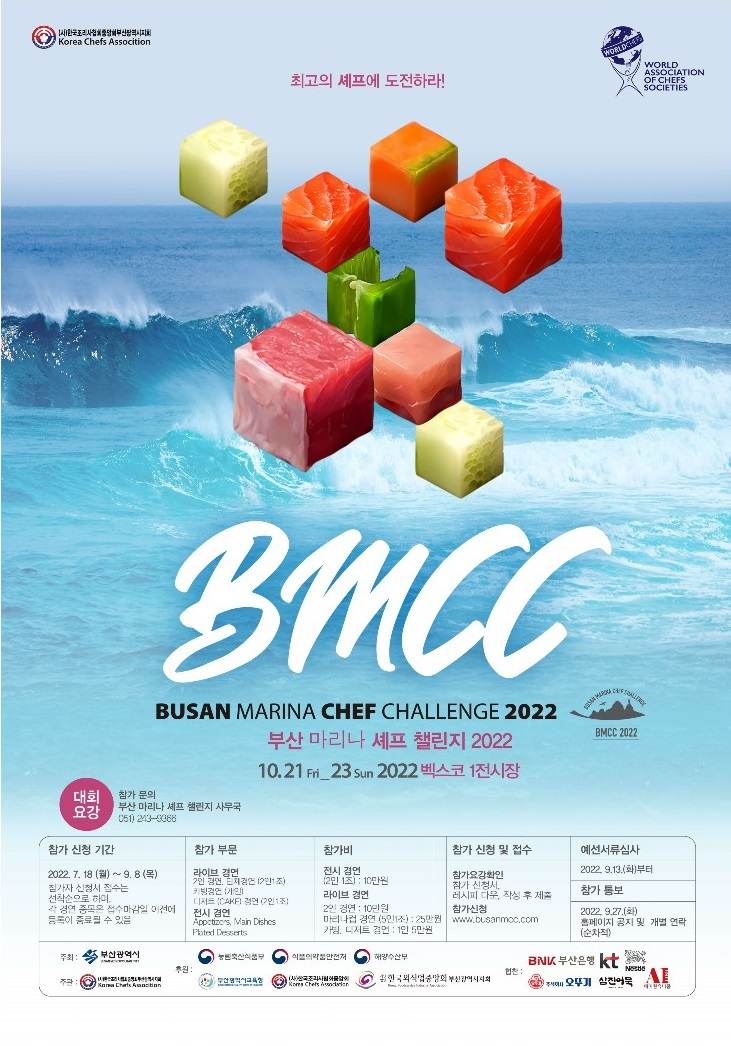 ---
APPLY FOR A WORLDCHEFS ENDORSEMENT
Take your competition to the next level with Worldchefs competition endorsement, a prestigious recognition, achieved by competitions that meet the highest standards of quality. This endorsement provides exceptional opportunities for visibility to an audience of culinary professionals.
Benefits include:
Tap into a global community of chefs for greater networking and business opportunities.
Unlock new possibilities with optional digital badging and event competition software.
Gain free of charge digital badges for competitors and winners with co-branding opportunities.
Gain access to downloadable evaluation and scoring sheets on Worldchefs website.
Learn more and apply to endorse your competition: https://worldchefs.org/Endorsement/