Alastair Gillot, Worldchefs Executive Chef Recipient, DJ, and entrepreneur, has seen and sailed the world many times over as part of his long and varied career. In his interview with Hosco, we dive into his roots in the UK, how he travelled the world as a chef (and a DJ), alongside discovering his passion for ingredients, cooking, and living the good life with his family, these days in Brazil.
How did a lad from Mansfield get to be Executive Chef of a Caribbean Island?
I've always travelled, I've always been restless. I went to catering college for one day. I was working in a chain called Periquito Hotels in Kettering town at the time. I got to college and there were 12 students. The professor gave us a chicken and said, "Can you prep the pieces ready for sautéing?" And I said, "But it's only eight pieces to sauté: the breasts, the thighs, the drumsticks, the wings… how are 12 people supposed to do that?"
He told me to leave his class. I never went back. An auspicious start if there ever was one in the catering profession! I went back to my chef and mentioned that it hadn't gone very well. I told him "I'm just gonna have to watch everything you do and learn everything from you." And I did, and that's how I started.
From there I went travelling through all of Central America and up through The States. I spent five years looking at food around the world and DJing, then I came home and started climbing the ranks, with next stop as demi chef de partie at the Northampton Hilton, then London, The Midlands, Sheffield… and Blackpool for my sins.
When did you get to truly unleash your creativity?
When I was in Norfolk. I worked at a Golf Club and Resort. I was the chef that got them their two rosettes on the menu. Our signature dish was called The Sweet Shop. I took all my favourite childhood candies. We made a Black Jack parfait, a Curly Wurly chocolate fondant. We made Hubba Bubba ice cream wrapped in space dust served in a chocolate cup as a play on the senses. When people put the ice cream in their mouth, it cracked and then they were chewing ice cream because their brain was telling them it was bubblegum. And then we had a clear raspberry jelly. And inside was a jelly baby.
Remember the flying saucers made of rice paper? We sat one on top and we set it all out on a long glass platter. I made turkey and bacon ice cream. We served it on a cranberry tart. It was really weird, but people kind of dug it. We were working 17 hours a day in a kitchen because the golf clubs offer inclusive packages. Trying to maintain two rosettes on an inclusive package is pretty intense.
When did you trade fine dining for feijoada and the high seas?
I had a kind of epiphany in the park one day in Blackpool with my two kids and I realized it was really no place for me to raise my family. My wife is Brazilian and I basically packed her off back to Brazil and stayed till the house sold before heading off to join them.
I got a bit of a culture shock when I arrived and saw what chefs get paid, so I approached Royal Caribbean. I'd always been interested in cruise ships. I wish I'd done it earlier to be honest. I joined as a sous chef for Royal Caribbean Executive on the Anthem of the Seas, and did a four-month contract. What an eye-opener.
I joined the Explorer of the seas in Australia as executive sous. Halfway through the contact, the chef got sick and he had to go home. So, they set me up to run it and I kept all the ratings in gold. Then I basically hopped ship – from the Independence of the Seas to the Brilliance of the Seas, the Explorer of the Seas… It was all going swimmingly and then….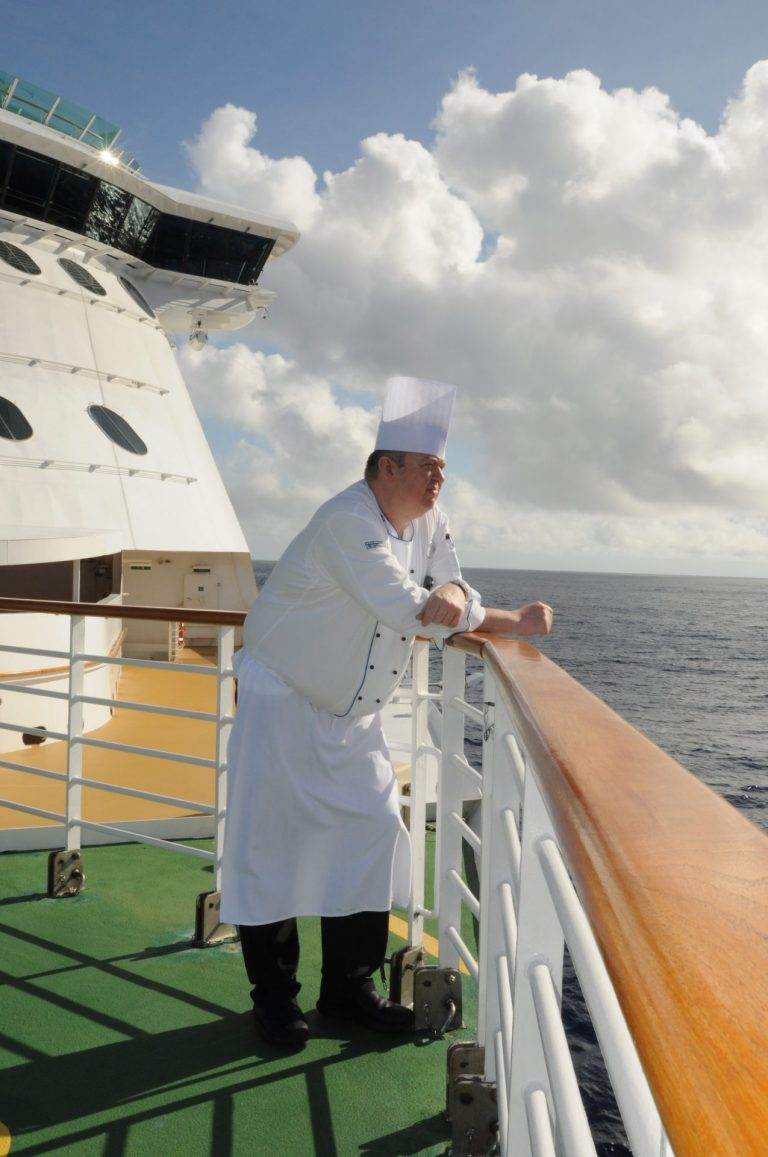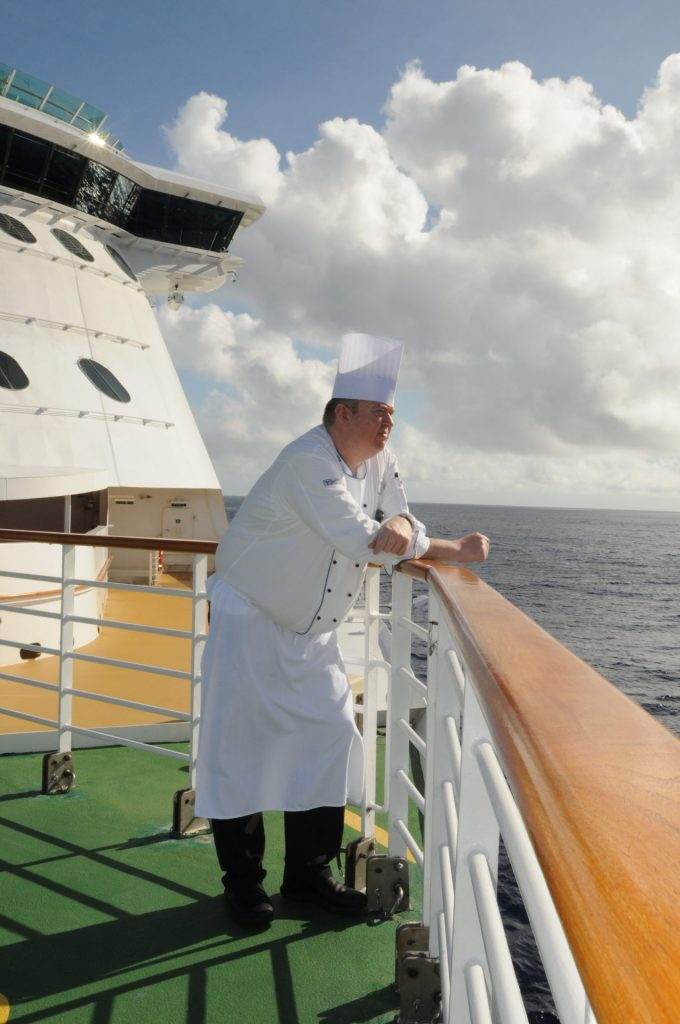 Then the pandemic hit…?
Yeah. I was one of the last to leave the ship before it went into cold layup. So, I had a lot of work to do emptying all the bars, stock counting, looking after the eighty crew on board and feeding them three or four times a day. I left in July 2020.
I taught myself how to make handmade sushi but I couldn't even get wakami here in Brazil without paying astronomical prices. I looked around on iFood – which is like Just Eat and everything's pizza burger, pizza burger, pizza burger. So, I put "chicken wings" into iFood. Not one restaurant sold chicken wings.
So, then I decided I was going to do chicken wings because I'm very good at chicken wings. We opened a business, we joined iFood, we got planning permission and I did seven kinds of wings, all served with sides. It did really well and then I realized that iFood and the tax man were absolutely killing me. So, I shut it down.
And for your next trick, Maestro?
I got a phone call from Coco Cay, the biggest water park in The Bahamas, owned by Royal Caribbean. And now I'm Executive Chef on an island in the middle of The Bahamas.
It's an amazing island, it's got everything you can imagine: jet-skiing, snorkelling, diving and the sunset every day is mind-blowing… I'm a sunset and sunrise fanatic. I think the simplicity of things like that are amazing. I get up, take my coffee and watch the sun come up.
Then I start my day and welcome the Royal Caribbean ships in, start the food, get everything going. There's 11 outlets on the islands, it's a busy place. You're up at 5:00am every day, finishing at 7 at night and up again at 5:00am. You don't really get a day off, because even if there's a day the ship doesn't come in, you've still got 450 crew to feed breakfast, lunch and dinner, plus specials.
I look after the fine dining place – The Coco Beach Club. It's an amazing place to work. I'm very lucky. Royal Caribbean are bringing out new, bigger, better ships. They just put out the Wonder of the Seas, which is the biggest ship in the world. I'll see her in March on the island.
Any rock-star moments you can share?
When you're a chef on a ship, you are a rock star. I hold the Guinness World Record for the largest pasta tasting at sea. When you cross from England to America and back, you've got people on board for 15 days so you have to come up with experiences. The Hotel Director I was working for was a British guy called Paul Smith, who's a genius, and he said, "We're gonna have an English fete on the open deck at sea, with sausage rolls and pork pies and all the games and finish with horse racing."
And then he said, "We're going to do a record breaker." There's no world record for a pasta tasting at sea. So, we set it. We had 457 people for a three-course pasta tasting at sea. We made some good gnocchi, an orecchiette and spaghetti aioli with fresh chili flakes, plus all the antipasti… breadsticks and homemade focaccia from our bakery.
We even had ice-carvers on my ship. We were doing ice carvings and luges and all sorts. For the last night, we had a midnight buffet. I decorated my dessert buffet with ice carvings and double chocolate fountains, and all these desserts and different arrangements right in the heart of the ship. People on all 11 decks were looking down, taking pictures of our display and then we took everything away and let them go nuts at the buffet.
I believe that life is a series of moments we make and those moments create our experiences. From day one to the time you retire, you should be making moments and experiences. So, my advice is: get on ships and see the world.
---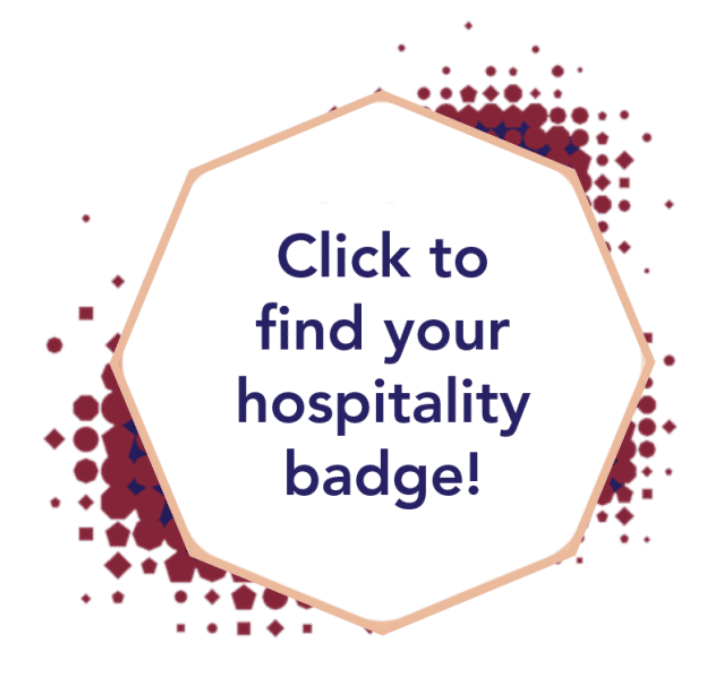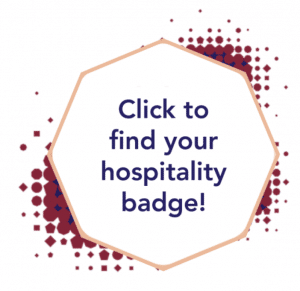 To learn more about how Global Hospitality Certification can benefit your organization, school, or career, visit www.worldchefs.org/global-hospitality-certification.
To explore the digital badges you can earn, click here or on the badge to the left. Then you can take the first step towards showcasing what you can do.
Tune in to our webinar: "Certification 101" for an introduction to Global Hospitality Certification. Learn about the different levels of Certification available to chefs, the steps for completing an application, and the overall benefits. By the end of this webinar, you'll feel confident enough to apply!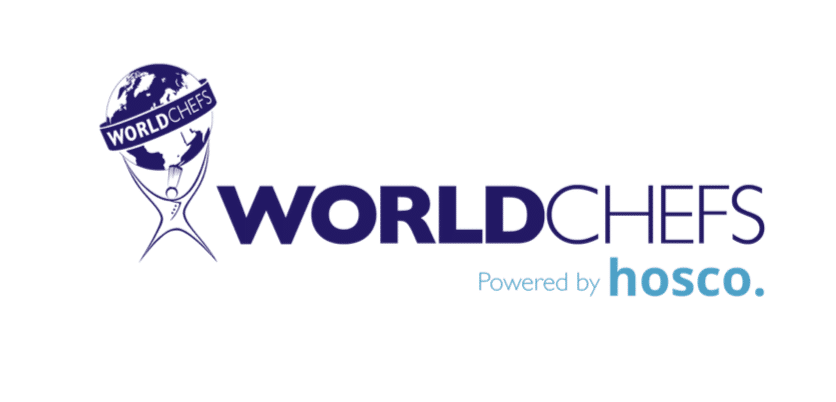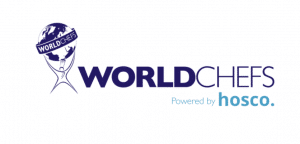 Find your next job, network with over 500k hospitality professionals, and engage with your national association on Worldchefs Online Community, powered by Hosco. Sign up is free and easy – head over to www.worldchefs.org/login to create your account now.