Castello Monte Vibiano Signs as Worldchefs Global Partner and Official Partner of Worldchefs Congress & Expo 2022
Castello Monte Vibiano has renewed as a Global Partner and Official Partner of Worldchefs Congress & Expo 2022, taking place in Abu Dhabi from 30 May to 2 June.
Castello Monte Vibiano produces the world's most awarded olive oil, and is an industry leader in sustainability – the first agricultural business in the world to receive Zero CO2 Emissions certification.
The world's top chefs will have access to Monte Vibiano products for their masterful creations in the prestigious Global Chefs Challenge in Abu Dhabi. Find more information and register to attend with Early Bird rates until December 31st at www.worldchefscongress.org/register.
Paris, 21 of December 2021 – Worldchefs has announced a renewed partnership with Castello Monte Vibiano, Worldchefs Global Partners and Official Partner of the Worldchefs Congress & Expo 2022. Castello Monte Vibiano's award-winning olive oil will be available to chefs during the Global Chefs Challenge Finals, taking place in Abu Dhabi from 30 May to 2 June 2022.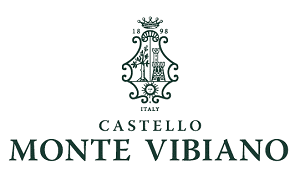 Castello Monte Vibiano is grounded in family heritage, celebrated winemaking, and award-winning olive oil production. The long-established vision of the Fasola Bologna family estate began with the founder planting ten thousand trees to surround the estate's agricultural land. Today those trees offer a natural "green embrace" that proudly and protectively occupy over 30% of the estate.
Castello Monte Vibiano's commitment to sustainability goes beyond the preservation of the lands of the estate. In 1998, they launched the 360 Green Revolution project, rethinking every facet of their operations from photovoltaic panels to biodiesel to solar-reflective paint for roofs. In 2009, Castello di Monte Vibiano became the first agricultural business in the world to receive UNI ISO 14064 certification from the Norwegian institute DNV (Det Norske Veritas), representing the highest standards and zero-impact production in terms of CO2 emissions.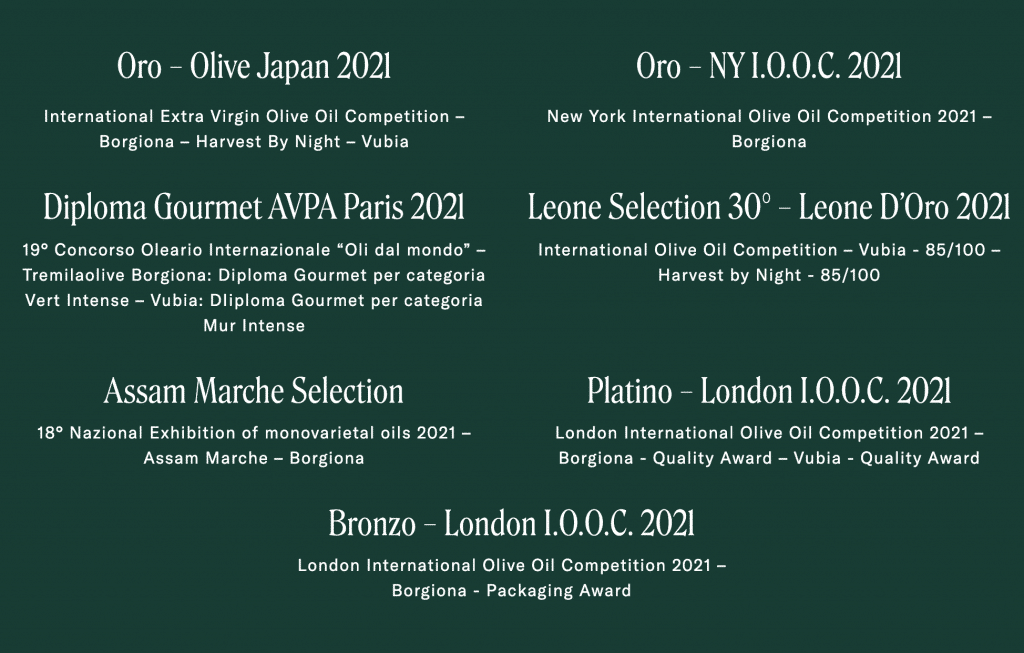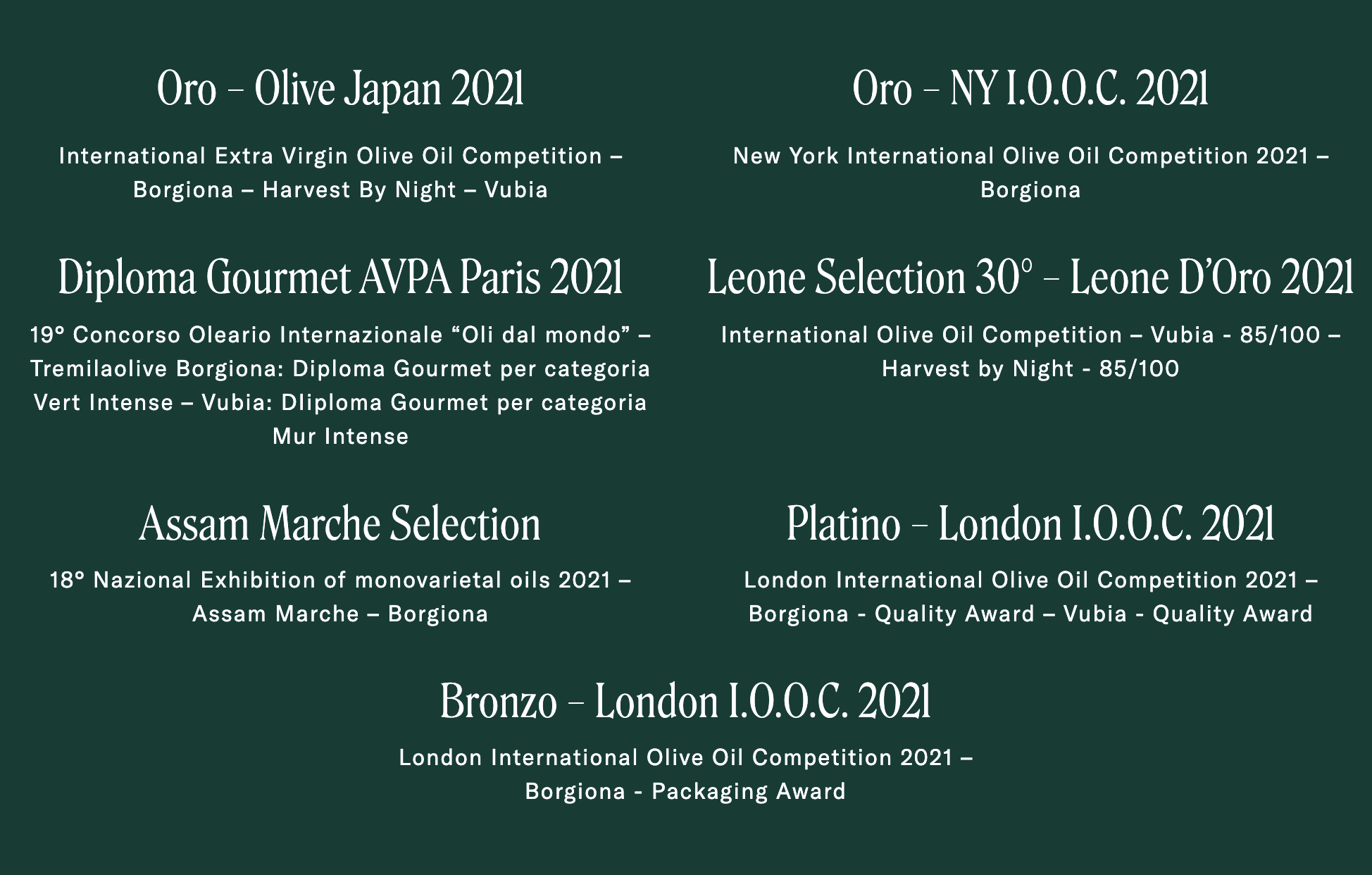 The quality of the Castello Monte Vibiano philosophy is matched by the purity of their products. Castello Monte Vibiano is also the first company in the world to have DNA certification of their olives which guarantees the total tracking of oil origin for the consumer. An expression of the region's biodiversity, Castello Monte Vibiano's extra virgin olive oil represents twelve rare 100% genetically-certified Italian cultivars. All the olives are cultivated with patience, and harvested by hand before being pressed at a low temperature to preserve the organoleptic properties of the fruit. Thislengthy process combines passion and human dedication with technology to obtain an oil with a light, delicate taste, and the most awarded olive oil in history.
Over two decades ago, Monte Vibiano launched Vibianini EVOO Monodose Unfiltered. Monodose-sized at 10ml to prevent oxidation and deterioration, this product delivers the fine characteristics and freshness of the just-pressed, unfiltered EVOO and matte green color. Each serving is packaged in a recyclable, glass monodose bottle, and is extremely easy to store and serve. Amid the global pandemic, this single-serving olive oil provides a safe solution to restaurants and diners around the globe. "Monte Vibiano represents the very best in olive oil," says Ragnar Fridriksson, Worldchefs Managing Director. "Their longstanding family heritage, vision, and pioneering efforts in sustainable agriculture and viticulture provide a blueprint for business with world-class values. Our Global Chefs Challenge competitors will have the very best ingredients thanks to the support of Castello Monte Vibiano."
For more information on Castello Monte Vibiano and their products, visit montevibiano.it.
More information on the Global Chefs Challenge Final and Worldchefs Congress & Expo, taking place 30 May to 2 June 2022 in Abu Dhabi, can be found at www.worldchefscongress.org.
– END –
---
ABOUT WORLDCHEFS
The World Association of Chefs' Societies, known as Worldchefs, is a dynamic global network of 110 chef associations worldwide. A leading voice in the hospitality industry, Worldchefs carries 91 years of history since its founding at the Sorbonne by the venerable Auguste Escoffier. Representing a mobilized international membership of culinary professionals, Worldchefs is committed to advancing the profession and leveraging the influence of the chef jacket for the betterment of the industry and humanity at large.
Worldchefs is dedicated to raising culinary standards and social awareness through these core focus areas:
Education – Worldchefs offers support for education and professional development through the landmark Worldchefs Academy online training program, a diverse network of Worldchefs Education Partners and curriculums, and the world's first Global Hospitality Certification recognizing on-the-job skills in hospitality;
Networking – Worldchefs connects culinary professionals around the world through their online community platform and provides a gateway for industry networking opportunities through endorsed events and the biennial Worldchefs Congress & Expo;
Competition – Worldchefs sets global standards for competition rules, provides Competition Seminars and assurance of Worldchefs Certified Judges, and operates the prestigious Global Chefs Challenge;
Humanitarianism & Sustainability – Worldchefs Feed the Planet and World Chefs Without Borders programs relieve food poverty, deliver crisis support, and promote sustainability across the globe.
For more information about Worldchefs, visit us at www.worldchefs.org.

For press and media inquiries
[email protected]