Worldchefs Renews Longstanding Partnership with Q Industries
Q Industries, a market leader in integrated hospitality solutions, has renewed as a Global Partner of Worldchefs.
Since 1987, family-led Q Industries has delivered innovative and cost-effective solutions to meet each client's unique procurement needs.
Learn more about Worldchefs partnership opportunities at www.worldchefs.org/partnership.
Paris, 14 of November 2022 – Worldchefs has renewed their longstanding partnership with Q Industries, a market leader in integrated hospitality solutions. Since 1987, family-led Q Industries has delivered products to new hotel and resort openings throughout Asia Pacific and beyond. Following their 5D integrated approach—Discover, Define, Design, Develop, and Deliver—their team collaborates with clients to meet each businesses' unique procurement needs with innovative and cost-effective solutions.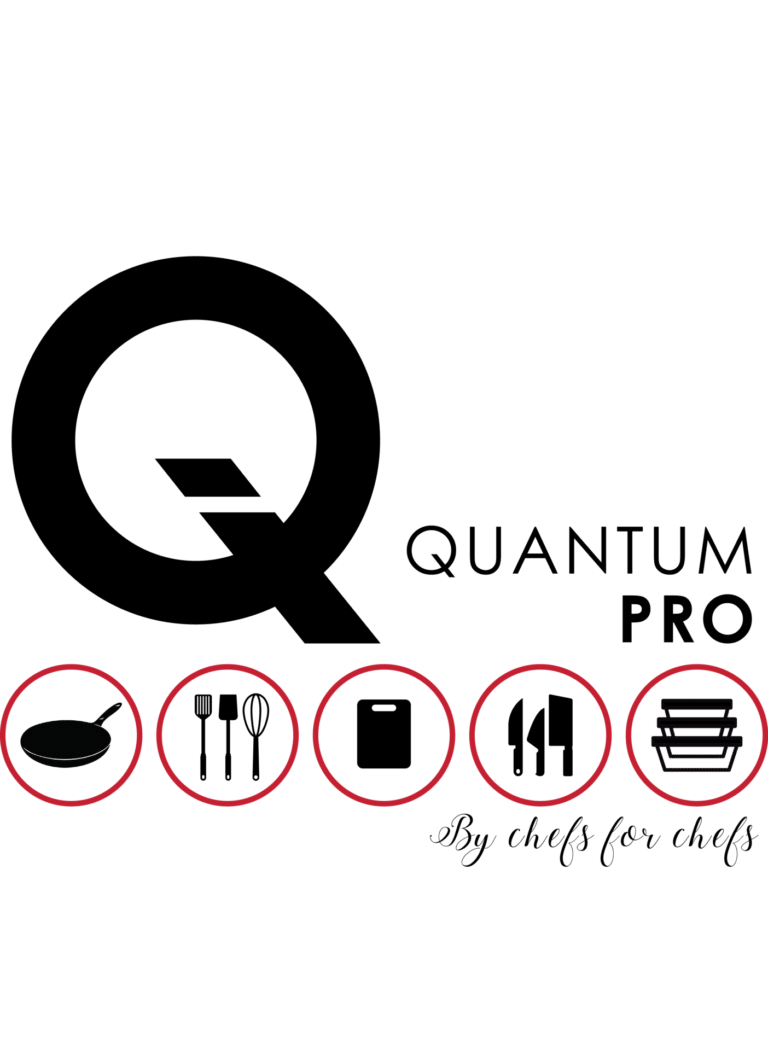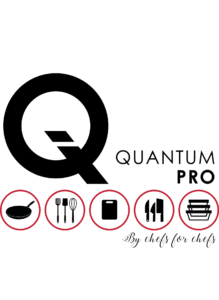 Headquartered in Singapore, and with offices in Southeast Asia, Q Industries' extensive range of products can be found in some of the most reputable hospitality establishments all over the world. Their Quantrum Pro range, developed by chefs for chefs, are subjected to heavy duty product testing by their chef brand ambassadors in active professional kitchens. A fully comprehensive range of kitchen OS&E to outfit any professional kitchens from A to Z offers a 'one stop shop' to simplify the procurement process.
Q Industries has also ventured into skills development, with Q Industries Vietnam recently building a combined workspace, culinary institute, and restaurant. In providing culinary training, they support the development of the industry workforce, helping to empower the future decision-makers and foster long-term relationship building with the next generation of industry leadership.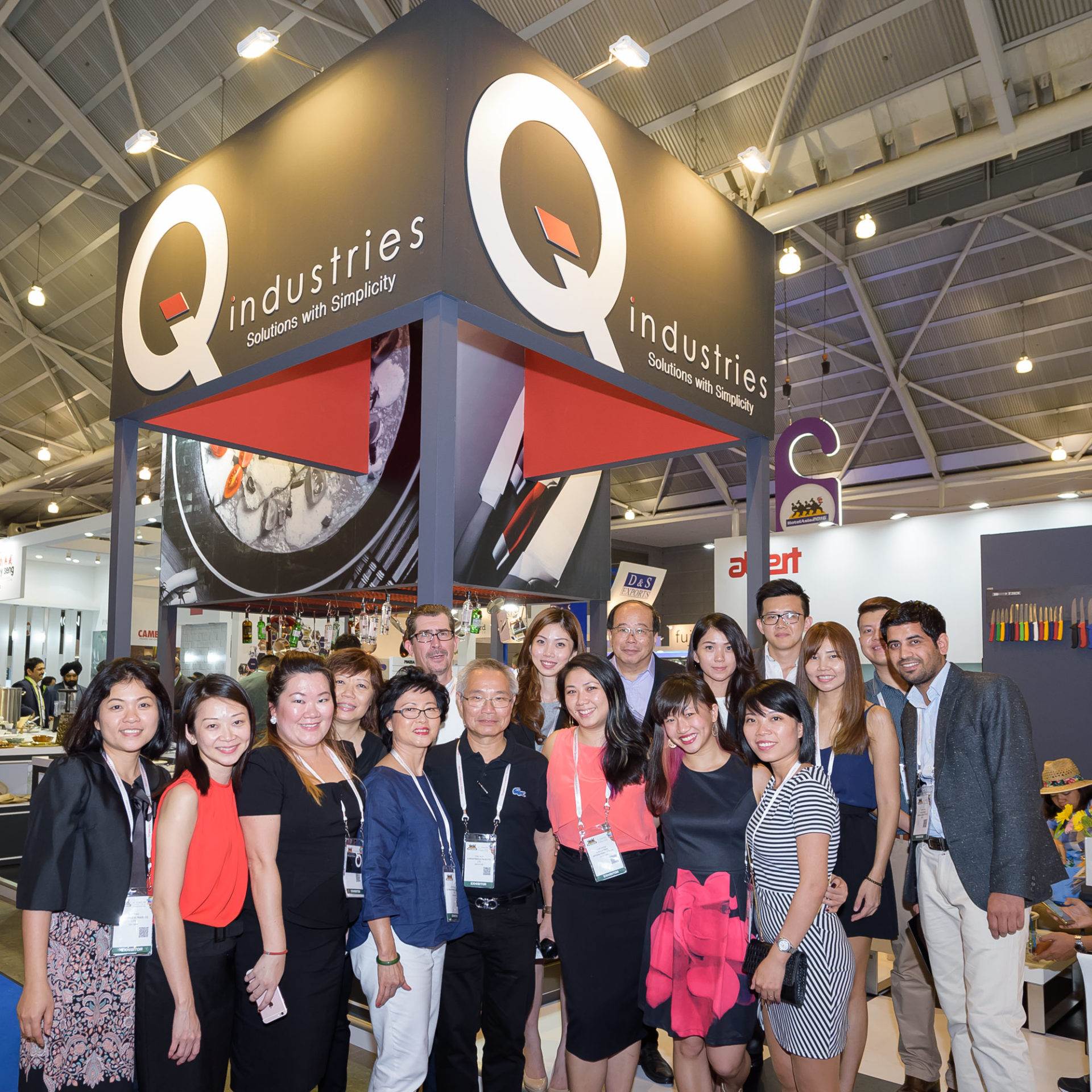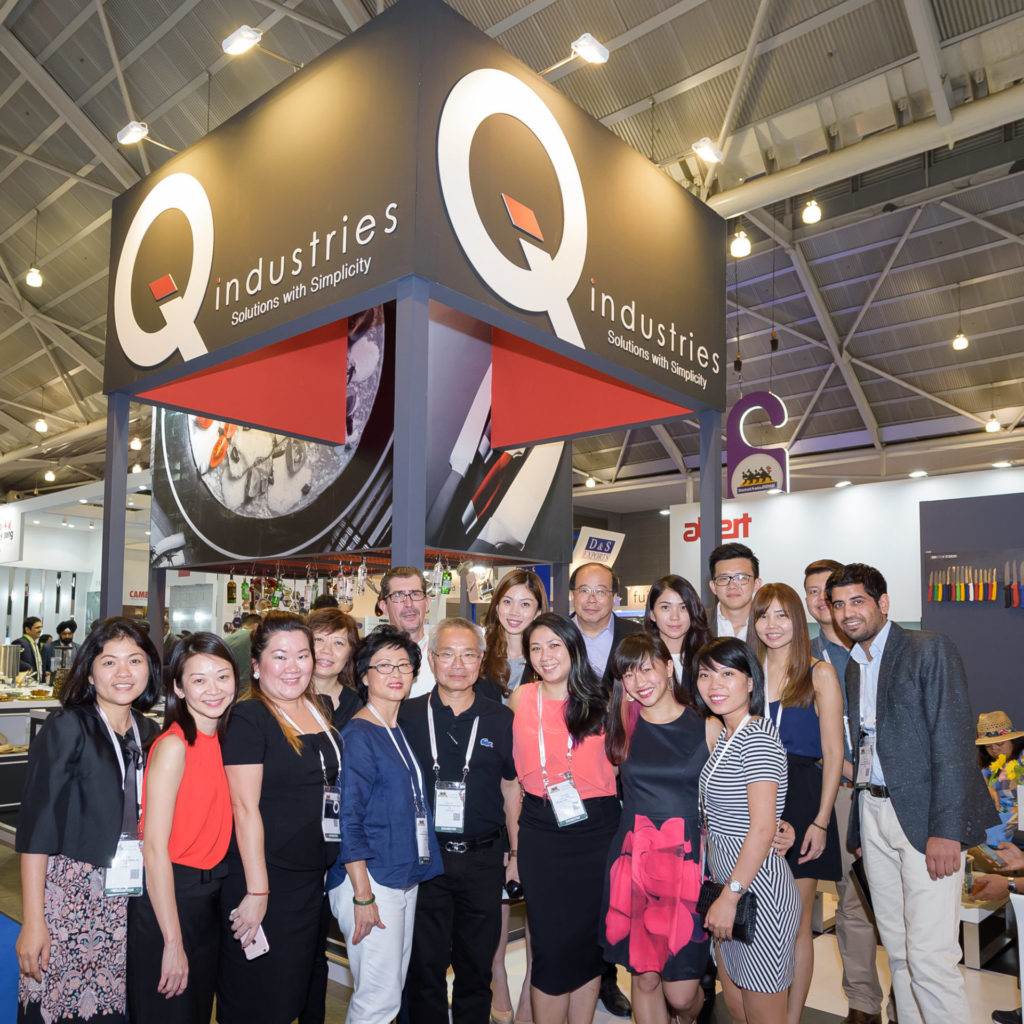 "It is an honour and privilege to be part of the Worldchefs organisation as a Global Sponsor," says Q Industries' second-generation owner and Executive Director Huilin Quek. "I believe that the synergies between our company and chefs worldwide can be limitless. The organisation brings about valuable relationships internationally to us."
"Q Industries is a pacesetter in integrated hospitality solutions, bringing creativity, versatility, and compassion to the industry," says Ragnar Fridriksson, Worldchefs Managing Director. "We so value our collaboration with their team of dedicated hospitality professionals and their commitment to social good."
For more information on Q Industries, visit https://qindustries.com.
Grow your brand and business by affiliating with the leading global culinary association. Learn more about Worldchefs partnership opportunities at www.worldchefs.org/partnership.
– END –
---
ABOUT WORLDCHEFS
The World Association of Chefs' Societies, known as Worldchefs, is a dynamic global network of 110 chef associations worldwide. A leading voice in the hospitality industry, Worldchefs carries 91 years of history since its founding at the Sorbonne by the venerable Auguste Escoffier. Representing a mobilized international membership of culinary professionals, Worldchefs is committed to advancing the profession and leveraging the influence of the chef jacket for the betterment of the industry and humanity at large.
Worldchefs is dedicated to raising culinary standards and social awareness through these core focus areas:
Education – Worldchefs offers support for education and professional development through the landmark Worldchefs Academy online training program, a diverse network of Worldchefs Education Partners and curriculum, and the world's first Global Hospitality Certification recognizing on-the-job skills in hospitality;
Networking – Worldchefs connects culinary professionals around the world through their online community platform and provides a gateway for industry networking opportunities through endorsed events and the biennial Worldchefs Congress & Expo;
Competition – Worldchefs sets global standards for competition rules, provides Competition Seminars and assurance of Worldchefs Certified Judges, and operates the prestigious Global Chefs Challenge;
Humanitarianism & Sustainability – Worldchefs Feed the Planet and World Chefs Without Borders programs relieve food poverty, deliver crisis support, and promote sustainability across the globe.
For more information about Worldchefs, visit us at www.worldchefs.org.