This article was originally published in Issue 26 of Worldchefs Magazine.
Meet Harry Paynter-Roberts, the talented Welsh chef who cooked his way to third place in the Young National Chef of the Year final. Harry works as a a junior sous chef at Carden Park and Spa near Chester. Originally from Conwy, he has competed with the Junior Culinary Team Wales in global competitions, was runner-up in the Junior Chef of Wales Final in 2017 and 2018 and was third in the UK Young National Chef of the Year final in 2020.
Now he's set to compete at the Global Young Chefs Challenge at Worldchefs Congress & Expo 2022! We sat down with him to learn more about his success and his advice for other young chefs!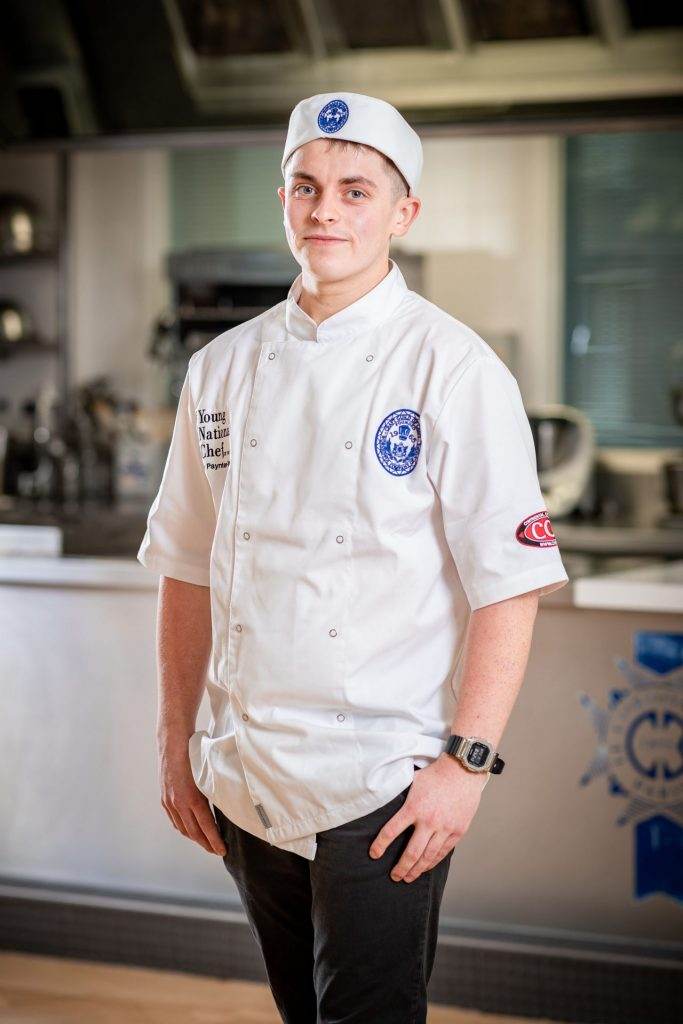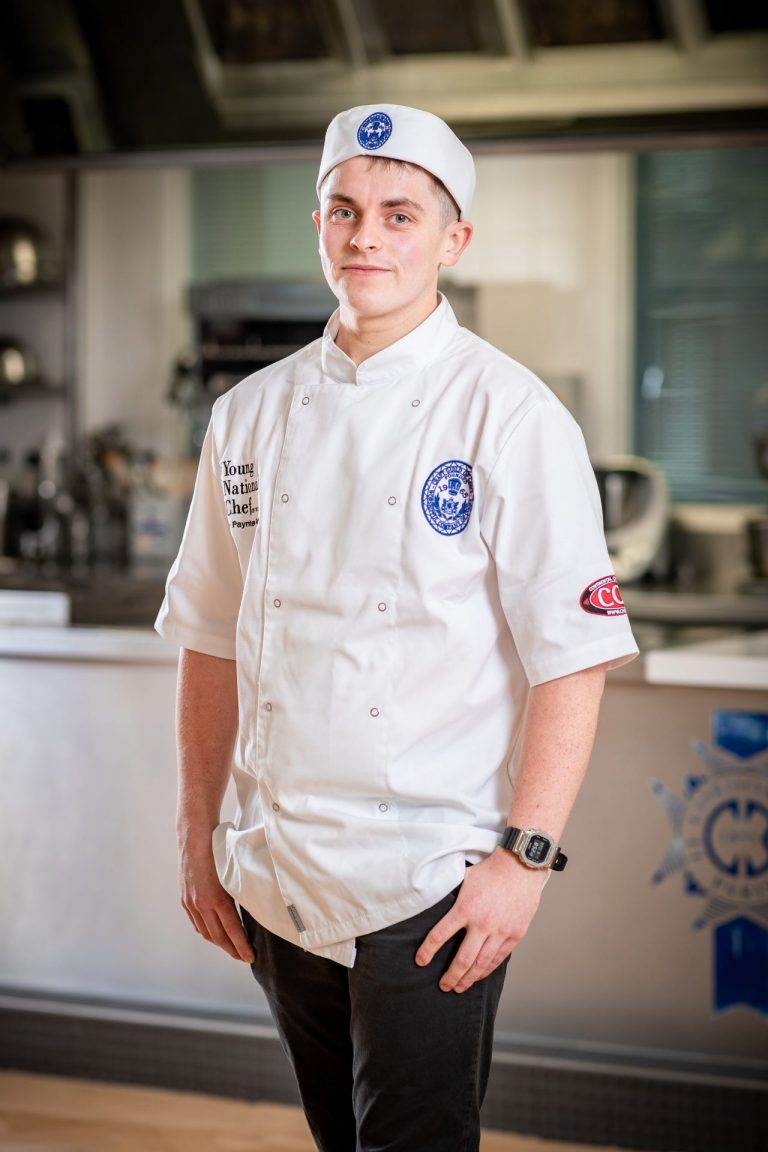 1. What is the most rewarding part of competing at culinary competitions as a Young Chef?
The most rewarding part of entering competitions as a young chef is all the new skills you learn while competing. Also, being able to develop new dishes and working with new ingredients as well as the sense of community felt throughout the whole process.
2. As part of the Welsh Culinary Team, you've presented your country at the Culinary World Cup and alongside Chef Danny Burke at the Global Chefs Challenge semi-final in Rimini, where you took home gold and qualified for the finals. How does competing in global competitions differ from regional or national competitions?
Winning the gold medal with Danny, who has mentored me through years and saw me go from strength to strength, was great. He has helped me through life problems, not just being a mentor in the kitchen, but also being a good friend. Competing at world or national level is really hard, however I don't think it makes me any different from the chefs my age. The reason I do it is to improve my own skills and develop myself through gaining extra experience outside of work. Ultimately, I am a chef from north Wales who enjoys cooking, going to work every day and learning as much as I can from different people.
3. How do you get inspired for the dishes you'll prepare in competition, and is this process different than the way you approach recipe development in the restaurant?
I try to get inspired by the brief, then I tend to work out what is in season and go from there. I will come up with my own ideas for a dish then I'll go and speak to friends in the industry and mentors to get a second opinion. After that I will cook the dish and see if anything needs changing, developing or refining. At the restaurant we cook Chef's food because he knows what is good from his many years experience, so therefore you learn his cooking style and techniques.
4. What is your favorite dish that you've prepared in competition, and why?
My favourite dish that I have used in a competition is my dessert for the Junior Chef of Wales 2018, which was quince poached in a spiced red wine syrup, quince cake, red wine reduction and crystallised walnut and vanilla milk ice cream which is then seasoned with Maldon sea salt and demerara sugar crumb. It is my favourite dish because it is really simple to cook, but the flavour and balance is prefect in my opinion. It's not overcomplicated, it's just a really tasty dish.
5. How have culinary competitions changed since COVID-19?
In my opinion, culinary competitions haven't changed since COVID-19 as they still have the buzz and joy of being in the weeds from the start to the end. It is different in the sense that we can't shake the hands of the other competitors and the results are found out 3 weeks later over livestream. However, I really enjoyed this as I was at work and surrounded by the whole team when we got the results. I was shocked, but in good way. It was a very hard competition and the talent was very high.
6. How did the pandemic change the way you approach your career?
The pandemic has taught me to enjoy time off from work and to put things in perspective. Also, it has made me appreciate my work much more and has given me time to think about what I want to achieve in my career.
7. What is the best career advice you've received?
The best career advice I received from a chef was when I first started and was learning the ways and he said: "You are a nobody until the day that you want to be somebody and put the hard work, hours and love into it." This is what I have been trying to do as well as always staying humble along the way.
8. What do you think will be the most important role for chefs in the coming years?
The most important role of a chef in the coming years is to keep cooking and trying to make guests happy as well as teaching and developing the next generation of chefs.
9. I'm a Young Chef just starting out. How can I set myself apart?
I try to set myself apart by being different and working for talented chefs, therefore learning the skills they have acquired over their careers.
Don't miss the biennial event for industry leaders and culinary innovators. Register now for Worldchefs Congress & Expo 2022 and expand your professional bonds in Abu Dhabi, United Arab Emirates, 30 May to 2 June 2022.
Learn more about the Global Chefs Challenge and meet the other competitors at https://www.globalchefschallenge.org