An independent Swiss family company, HUG has grown by these values – sincere, entrepreneurial and conscientious. Joining Worldchefs as a Premium Partner in March 2018, during their tenure as a Worldchefs partner HUG has supported our trade and industry progress with passion and commitment.
The history of HUG started over 140 years ago at a bakery in Lucerne. In 1877, Master baker Josef Hug-Meyer laid the foundation stone for success with the invention of the iconic Swiss bread – zwieback. Creating an essentially zero-waste recipe long before it was a trending topic, Josef cut unsold bread into slices and toasted them overnight in the hot oven. The twice-baked bread became zwieback, meaning twice-baked.
Four family generations later, HUG is led by Co-Directors Andreas and Anna Hug. The 5th generation, too, is already shaping the future with Andreas' son Fabian Hug joining the company in 2016. Through their hard work and dedication and that of their forefathers, the HUG Familie brands are synonymous with quality.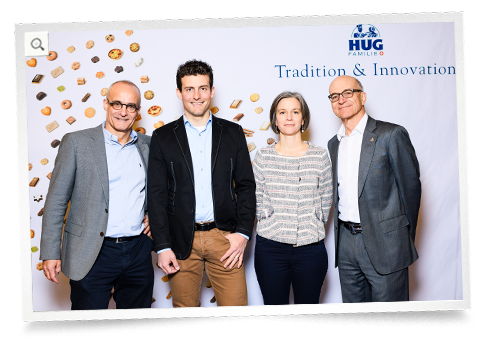 HUG's product innovation has also continued through the years. Today, HUG is probably the world's #1 manufacturer of ready-to-fill tart shells with the latest addition coming to their Filigrano Tartelettes line-up: Coffee Tartelettes. The Coffee Tartelettes exceptionally intense coffee aroma is owed to dark roasting 70 % arabica and 30 % robusta beans, with coffee beans nibs in the fine shortcrust pastry freshly roasted and gently ground. The coffee is thoughtfully sourced from fair and sustainable purveyors in Brazil, Honduras and Ethiopia.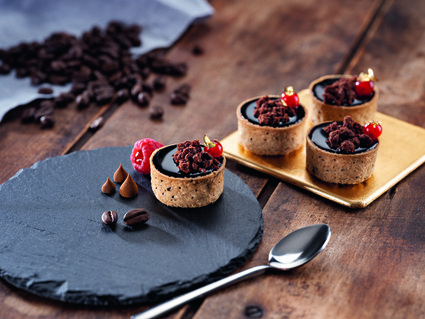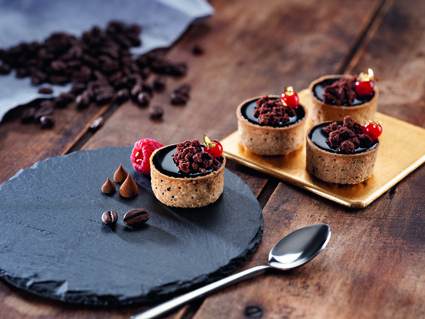 For so many in our industry, 2020 brought unexpected challenges to navigate. Amid the COVID-19 crisis, HUG continued to forge ahead with their commitments to reducing the company's ecological footprint, despite the turbulent year.
A new production site at their headquarters in Malters is helping to build a more resource-efficient infrastructure for production and logistics. The energy supply system utilizes groundwater as the main source of energy, as well as internally generated waste heat to supply heating and cooling for buildings and production processes. With these new investments in technology and offset energy, the Malters site operations will be entirely CO2-neutral. In addition, climate-neutral packaging is now being used.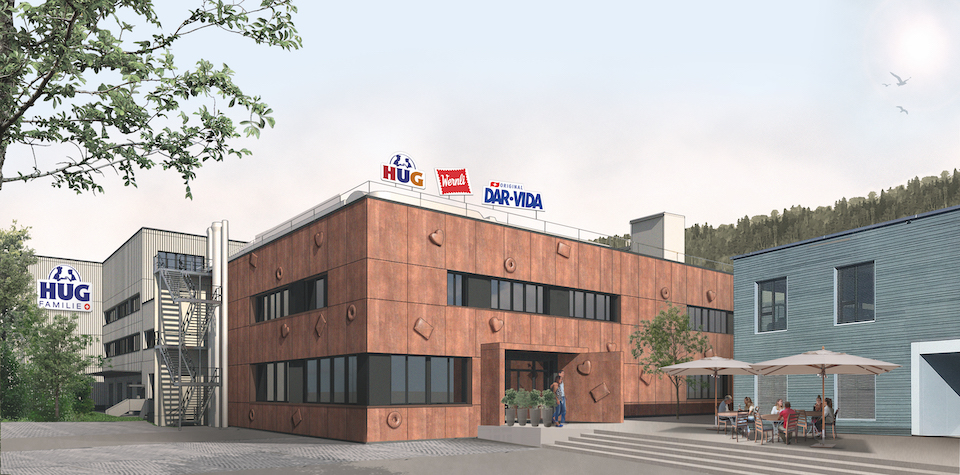 Mindful that their ecological footprint is also dependent on the raw materials used, HUG is committed to Swissness, sourcing most of the raw materials from Swiss agriculture. HUG's products are made with with free-range eggs and nuts, cocoa and palm oil from certified sustainable sources.
"Over the past years, HUG has been a great supporter of the Worldchefs community. We so value their strong guiding principles and sincere interest in delivering quality, creativity, innovation and convenience to culinary professionals. We are proud to continue our close collaboration into the future," said Ragnar Fridriksson, Worldchefs Managing Director.
For more on HUG's natural and smart products for the professional kitchens of the world, visit www.hug-foodservice.ch.
For inspiration and recipes, visit HUG's recipe database. You can now find a filter function exclusively for pastry shops and bakeries to help deliver the best products to your sales counter.

About the HUG family
The HUG Familie consists of three brands, HUG, Wernli and DAR-VIDA, and employs around 380 people in Malters, Willisau and Trimbach. Established as a bakery in Lucerne in 1877, HUG still remains a family business to this day and it is now run by the fifth generation. Andreas Hug and Anna Hug manage the company according to three main principles which are characteristic of HUG: humanity, entrepreneurship and responsibility. With its three well-established brands, the company offers a wide range of products, from typical HUG Swiss biscuits such as the Willisauer Ringli to Wernli specialities such as the Choco Petit Beurre to a large selection of DAR-VIDA crackers. All three brands share core values: pleasure, naturalness and authenticity. In addition to retail products, HUG offers an extensive range of high-quality baked goods such as HUG tartlets for the catering industry.
About Worldchefs
The World Association of Chefs' Societies, known as Worldchefs, is a dynamic global network of 110 chef associations worldwide. A leading voice in the hospitality industry, Worldchefs carries 91 years of history since its founding at the Sorbonne by the venerable Auguste Escoffier. Representing a mobilized international membership of culinary professionals, Worldchefs is committed to advancing the profession and leveraging the influence of the chef jacket for the betterment of the industry and humanity at large.
Worldchefs is dedicated to raising culinary standards and social awareness through these core focus areas:
Education – Worldchefs offers support for education and professional development through the landmark Worldchefs Academy online training program, a diverse network of Worldchefs Education Partners and curriculums, and the world's first Global Hospitality Certification recognizing on-the-job skills in hospitality; 
Networking – Worldchefs connects culinary professionals around the world through their online community platform and provides a gateway for industry networking opportunities through endorsed events and the biennial Worldchefs Congress & Expo;
Competition – Worldchefs sets global standards for competition rules, provides Competition Seminars and assurance of Worldchefs Certified Judges, and operates the prestigious Global Chefs Challenge;
Humanitarianism & Sustainability – Worldchefs Feed the Planet and World Chefs Without Borders programs relieve food poverty, deliver crisis support, and promote sustainability across the globe.
For more information about Worldchefs, visit us at www.worldchefs.org.
---