See Koppert Cress' recipe for Dark Chocolate Crisps!
Ingredients
Rustic salted potato crisp
Dark chocolate at 75%
Clementine
Water
Caster sugar
Aclla Cress
Shiso green
Method
Blanch the whole clementine's 3 times in boiling water, refresh in icy cold water every time, drain and reserve.
In a pan, dissolve the sugar in the water and bring to simmer.
Do not peel the clementine and cut them into cubes, add the cubes to the syrup and cook on a low heat for 25 to 30 minutes.
Meanwhile, melt the chocolate in a Bain Marie.
Select the largest crisps from the packet and using a long twizzer, dip them in the melted dark chocolate.
Let the Crips set in a cool place until use.
Add some clementine compote on top of each chocolate crips and serve with Aclla Cress and Shiso green.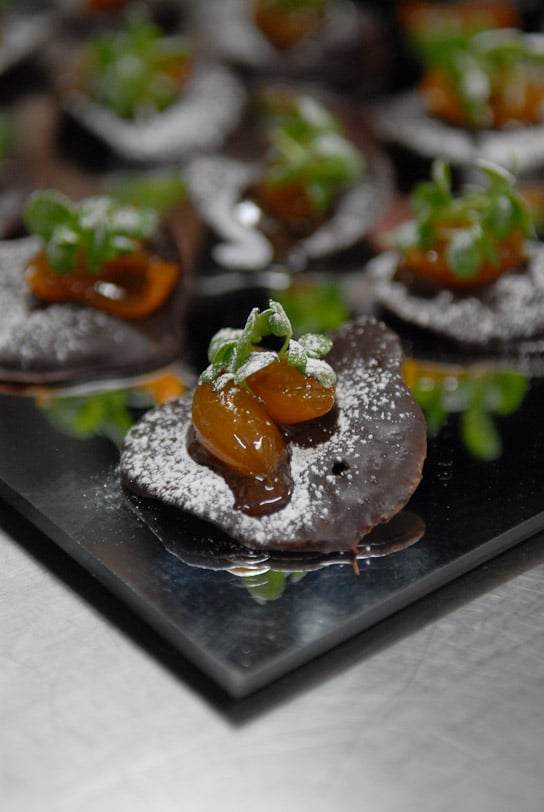 Brought to you by our partners, Koppert Cress.
---
BECOME A WORLDCHEFS PARTNER
Partner with Worldchefs to get connected with our international membership of professional associations, hospitality schools, and companies around the globe.
Learn more about our partnership opportunities here.