Forever Oceans, a Seafood Source Top 25 Seafood Innovator in sustainable aquaculture, has signed a new partnership as a Worldchefs Trusted Brand Partner.
The US-headquartered company ocean-raises sustainable finfish through advanced technologies, with a research and technology facility in Hawaii and operations off the coasts of Brazil, Panama, and Indonesia.
Forever Oceans™ Kanpachi (also known as Amberjack or long-fin yellowtail) is rich in Omega 3 and vitamin D, with a unique, buttery flavor. The partnership will help to inform chefs on sustainable aquaculture practices and the versatile culinary applications of Forever Oceans products.
Paris, 29 of June 2022 – Forever Oceans, a leading innovator in sustainable aquaculture, has signed a new partnership with Worldchefs as an Official Partner and Trusted Brand. The US-headquartered company raises sustainable seafood through advanced technologies, with a research and technology facility in Hawaii, and operations in Brazil, Panama, and Indonesia.
Named to the Top 25 Seafood Innovators list in September 2021 by Seafood Source, Forever Oceans fish are reared in deep-ocean automated enclosures using a patented single-point mooring system that naturally orients each enclosure within the ocean current to optimize fish and environmental health. Combining biology, aquaculture, and technology, the Forever Oceans approach incorporates artificial intelligence and robotics to constantly monitor water quality and fish health to limit human interaction and reduce environmental risks.
Forever Oceans is committed to conservation and the support of local economies. Working with the local fishing community to source broodstock, Forever Oceans only ocean-raises fish endemic to the areas where they operate. In January 2022, Forever Oceans struck a landmark agreement with Brazil, representing the largest offshore concession ever given for sustainable marine aquaculture. Totaling 64,200 hectares, the development is expected to generate over 500 jobs over the next eight years, and "set the country on the path to the development of sustainable marine aquaculture," said Brazil's Secretary of Aquaculture and Fisheries Jorge Seif Júnior.
Forever Oceans™ Kanpachi is a highly versatile finfish with a unique, buttery flavor. The fish is a natural protein and an excellent source of Omega 3s.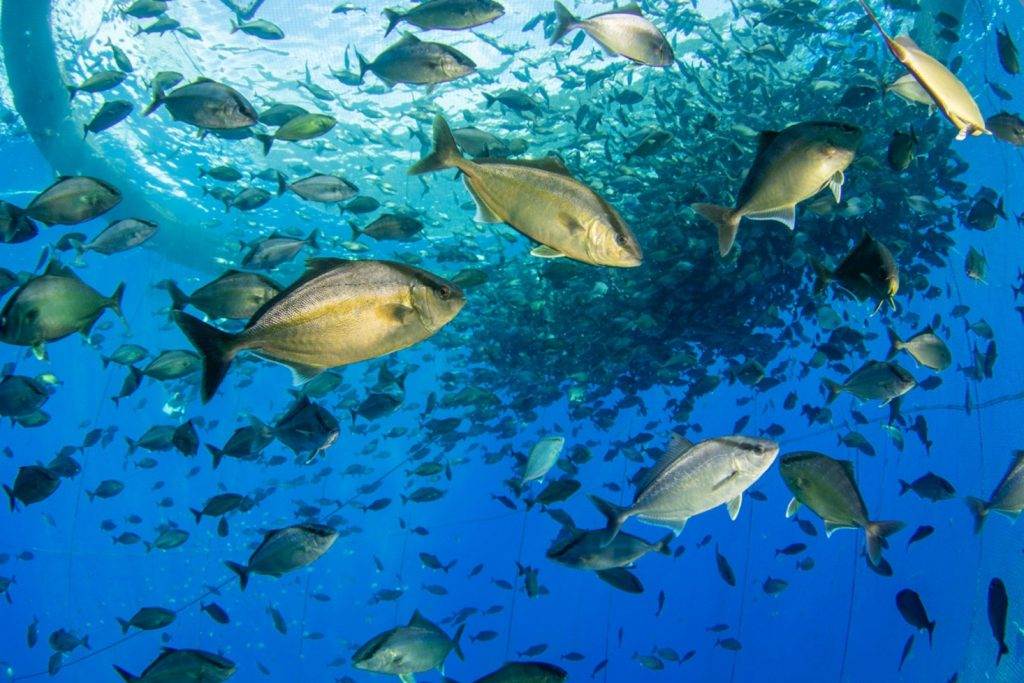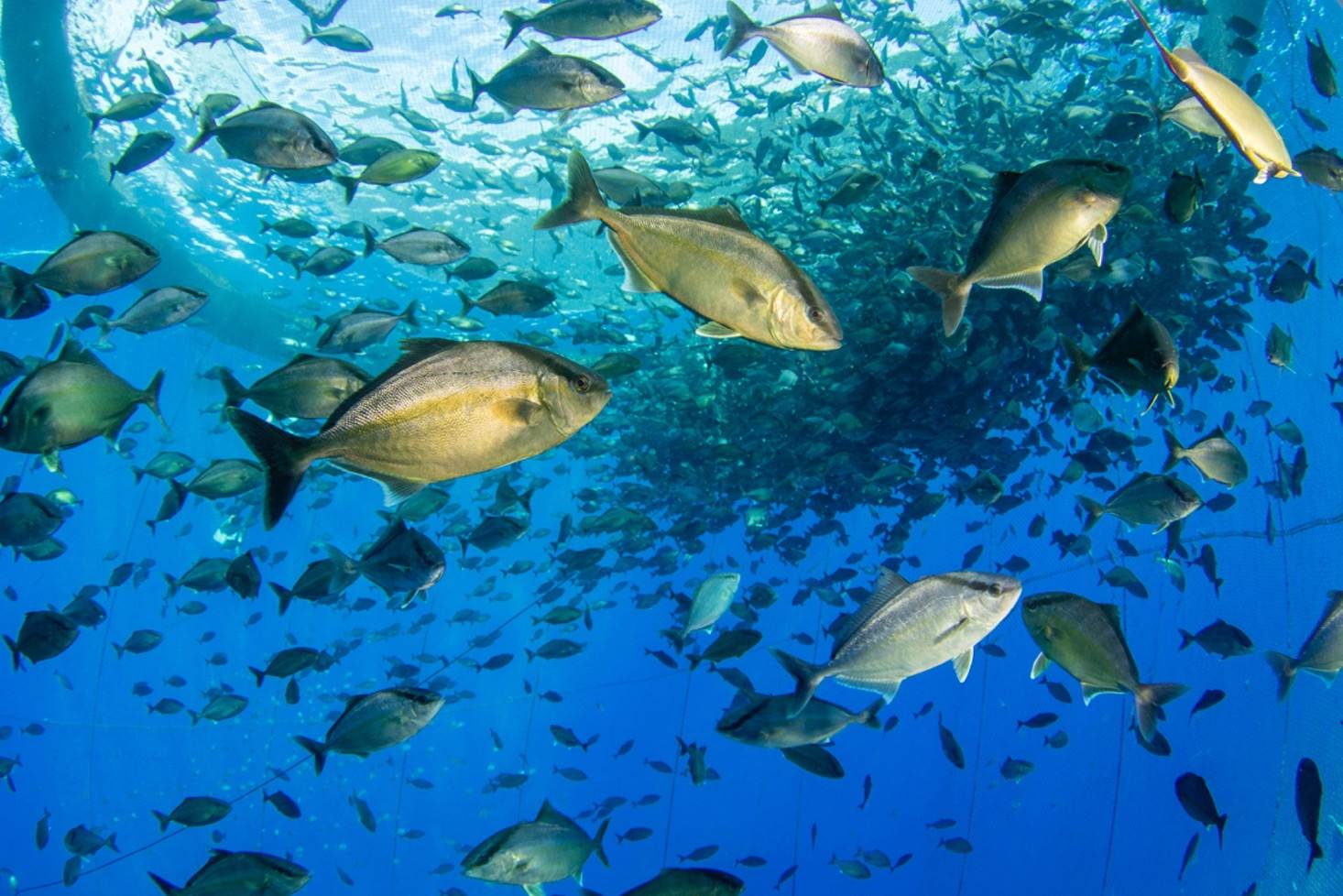 Forever Oceans maintains a Culinary Board of over forty prominent chefs including Mark Allison and Rick Moonen. The company's fish has been sampled and praised by other chefs including Jose Andres, Andrew Zimmern, Rick Bayless, Eric Ripert, and Jaques Pepin. The partnership with Worldchefs will help to educate chefs on sustainable aquaculture, responsible sourcing, and the diverse culinary applications of Forever Oceans™ Kanpachi.
"Forever Oceans has always been a leader in forming relationships with the culinary community, so our new association with World Chefs is a natural," says Monica H. San Miguel, Chief Marketing Officer for the company. "Our sashimi-grade fish is both sustainably delicious and versatile for multiple menu applications. We look forward to sharing our fish with chefs in the U.S. and around the world."
"Forever Oceans takes pride in providing healthy, delicious, sustainable fish, with a strong commitment to both people and planet." says Ragnar Fridriksson, Managing Director of Worldchefs. "We are proud to welcome Forever Oceans as a Worldchefs Trusted Brand and look forward to working together to help chefs make the right choice when it comes to sustainable sourcing."
Learn more about Forever Oceans at www.foreveroceans.com and hear from award-winning chef Mark Allison, Forever Oceans' Corporate Executive Chef and former Dean of Johnson and Wales, on Episode 60 of World on a Plate.
Photo Credit: Forever Oceans
– END –
ABOUT WORLDCHEFS
The World Association of Chefs' Societies, known as Worldchefs, is a federation made up of 110 national chef associations. A leading voice in the hospitality industry, Worldchefs carries years of history since its founding in 1928 at the Sorbonne by the venerable Auguste Escoffier. Representing a mobilized international membership of culinary professionals, Worldchefs is committed to advancing the profession and leveraging the influence of the chef jacket for the betterment of the industry and humanity at large.
Worldchefs is dedicated to raising culinary standards and social awareness through these core focus areas:
Education – Worldchefs offers support for education and professional development through the landmark Worldchefs Academy online training program, a diverse network of Worldchefs Education Partners and curriculum, and the world's first Global Hospitality Certification recognizing on-the-job skills in hospitality;
Networking – Worldchefs connects culinary professionals around the world through their online community platform and provides a gateway for industry networking opportunities through endorsed events and the biennial Worldchefs Congress & Expo;
Competition – Worldchefs sets global standards for competition rules, provides Competition Seminars and assurance of Worldchefs Certified Judges, and operates the prestigious Global Chefs Challenge;
Humanitarianism & Sustainability – Worldchefs Feed the Planet and World Chefs Without Borders programs relieve food poverty, deliver crisis support, and promote sustainability across the globe.
For more information about Worldchefs, visit us at www.worldchefs.org.
For press and media inquiries
[email protected]