HUG Renews as a Premium Partner of Worldchefs
The historic Swiss family company HUG has renewed as a Worldchefs Premium Partner and exclusive prêt-à-garner sponsor of the Global Chefs Challenge Finals.
The world's leading brand for sweet and savory tartelettes, HUG has been an innovator in the industry since 1877.
Top chefs representing countries around the globe will benefit from HUG's sponsorship at the Global Chefs Challenge Finals during Worldchefs Congress & Expo 2022, taking place in Abu Dhabi from 30 May to 2 June. Register now at www.worldchefscongress.org/register.
Paris, 26 of January 2022 – Worldchefs is pleased to announce a renewed partnership with HUG, the world's leading brand for sweet and savory tartelettes. A Worldchefs Premium Partner since 2018, HUG also joins as an Official Partner and exclusive prêt-à-garner sponsor of the Global Chefs Challenge Finals at Worldchefs Congress & Expo 2022, taking place in Abu Dhabi from 30 May to 2 June.
For over 140 years, HUG has led inspired product innovation to put the best products forward. The 5th generation family business, now led by Anna Hug and her uncle Andreas Hug, bring pleasure, nature and Swiss quality to current tastes. With professionals in mind, HUG products are recipe designed to lighten the daily workload for back of house.
HUG's Swiss premium tartelettes, with their uniquely thin and straight walls, are the first choice and the basis of creative and delicious culinary creations. Chefs and patissiers around the world appreciate their modern and elegant design for cold and warm applications.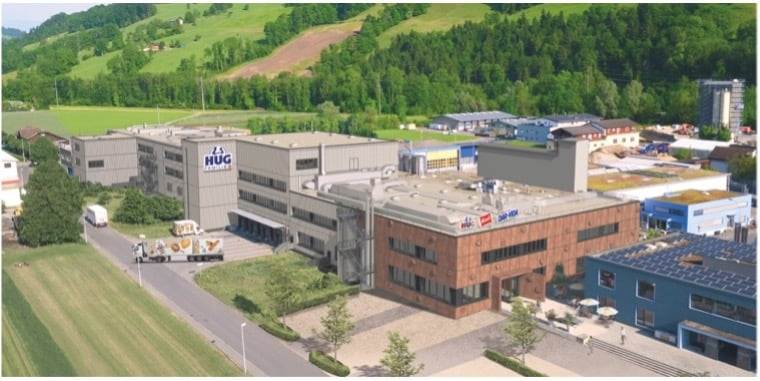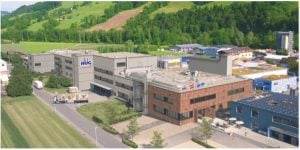 Available worldwide in more than thirty three countries, HUG's Swiss tartelettes are created and produced in Switzerland in their backhaus, one of the most modern production centers for baked products worldwide. The company has invested in the future, creating a C02-neutral, resource-efficient infrastructure for production and logistics, which will be completed in spring 2022.
With a strict, self-imposed raw materials charter, HUG is committed to providing their customers with the certainty that every single HUG product is made from the most natural ingredients possible. sourcing most of the raw materials from Swiss agriculture.
The latest in HUG's innovations are the Coffee Tartelettes and Vegan Tartelettes. Chefs seeking inspiration will find the world's largest recipe database for tartelettes on the HUG Food Service website. Tartelettes creations can be shared with HUG online buy using #weloveyourcreativity and #hugfoodservice.
See HUG products live at Worldchefs Congress & Expo 2022 in Abu Dhabi and meet the experts at their booth in the heart of Worldchefs Village. A Tartelettes Contest will also be held in Abu Dhabi, hosted by Emirates Culinary Guild. 


"Worldchefs and HUG have enjoyed a wonderful partnership since 2018 and we are proud to be a part of the HUG Familie," says Ragnar Fridriksson, Worldchefs Managing Director. "HUG tartelettes will be the canvas for the world's top chefs and pastry chefs artful creations at the Global Chefs Challenge."
"We are excited to meet as many of our friends and partners from all around the world in Abu Dhabi!" says René Keller, Head of Sales Foodservice Export.
Read more about Worldchefs' partnership with HUG here and visit their website for more information on their products.
More information on the Global Chefs Challenge Final and Worldchefs Congress & Expo, taking place 30 May to 2 June 2022 in Abu Dhabi, can be found at www.worldchefscongress.org.
– END –
---
ABOUT WORLDCHEFS
The World Association of Chefs' Societies, known as Worldchefs, is a dynamic global network of 110 chef associations worldwide. A leading voice in the hospitality industry, Worldchefs carries 91 years of history since its founding at the Sorbonne by the venerable Auguste Escoffier. Representing a mobilized international membership of culinary professionals, Worldchefs is committed to advancing the profession and leveraging the influence of the chef jacket for the betterment of the industry and humanity at large.
Worldchefs is dedicated to raising culinary standards and social awareness through these core focus areas:
Education – Worldchefs offers support for education and professional development through the landmark Worldchefs Academy online training program, a diverse network of Worldchefs Education Partners and curriculums, and the world's first Global Hospitality Certification recognizing on-the-job skills in hospitality;
Networking – Worldchefs connects culinary professionals around the world through their online community platform and provides a gateway for industry networking opportunities through endorsed events and the biennial Worldchefs Congress & Expo;
Competition – Worldchefs sets global standards for competition rules, provides Competition Seminars and assurance of Worldchefs Certified Judges, and operates the prestigious Global Chefs Challenge;
Humanitarianism & Sustainability – Worldchefs Feed the Planet and World Chefs Without Borders programs relieve food poverty, deliver crisis support, and promote sustainability across the globe.
For more information about Worldchefs, visit us at www.worldchefs.org.

For press and media inquiries
[email protected]