For many Australians, this year has been even tougher than the last to put meals on the table for ourselves and our loved ones.
On October 20 for International Chefs Day, Le Cordon Bleu Australia teamed up with Our Big Kitchen and former Masterchef contestant Courtney Roulston to prepare and donate 1,000 healthy, gourmet three-course meals to those in need.
The healthy three-course menu was curated based on the International Chefs Day 2021 theme of Healthy Food for the Future, with a touch of Le Cordon Bleu culinary flair:
Entree: Pomegranate Glazed Pumpkin, Organic Quinoa Tabouli, Radicchio & Heirloom Tomato Salad, Hummus, Sumac Flatbread
Main: Pistachio-Crusted Barramundi, Beetroot Relish, Rosemary Roasted Potatoes, Crispy Sprouts, Confit Tomato
Dessert: Sour Apple cake, Coconut Walnut Crumble, Lime Coconut Custard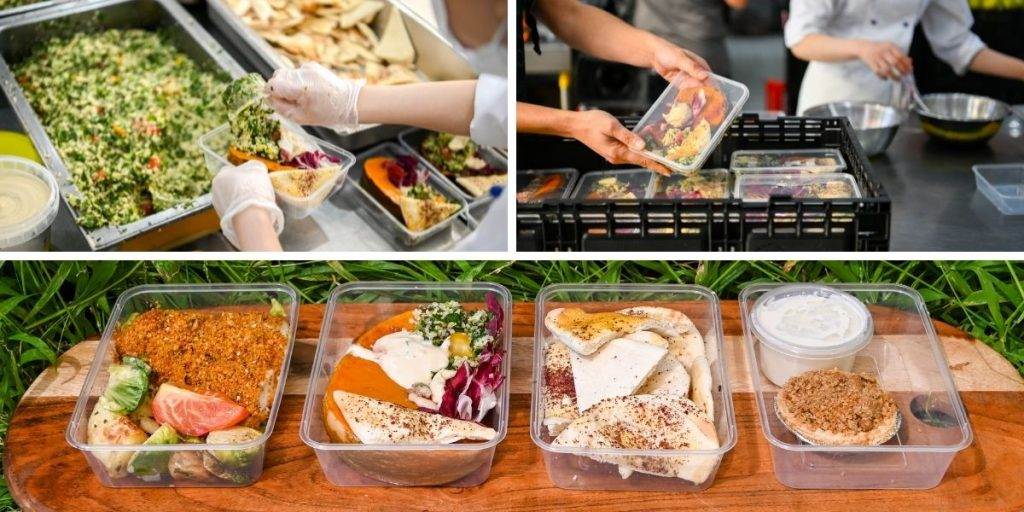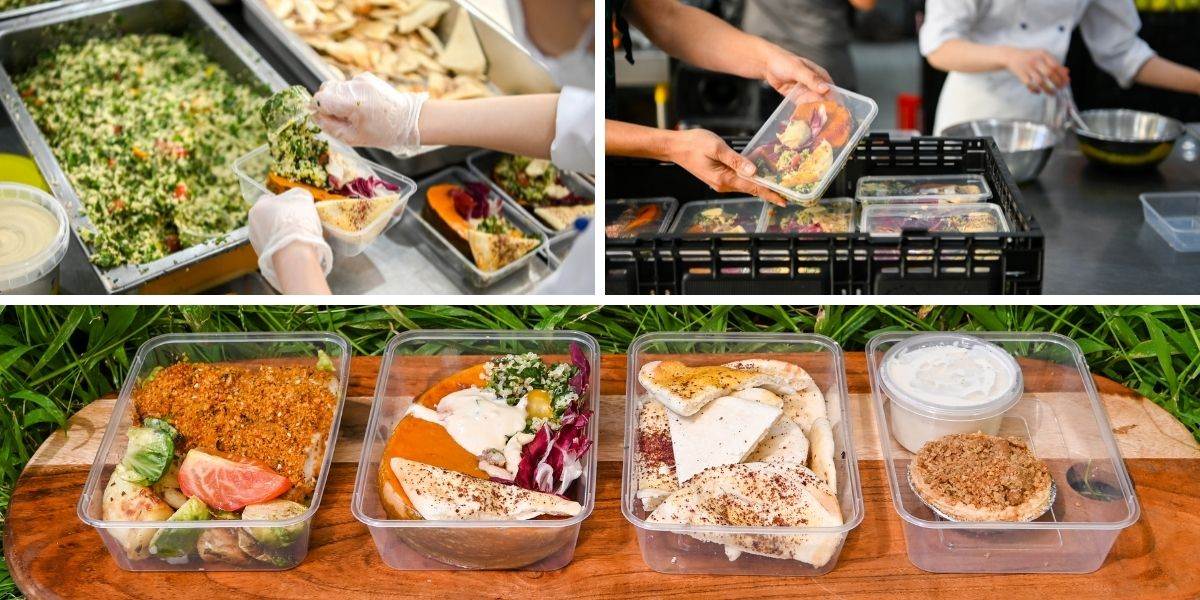 The 1,000 three-course meals were prepared and packaged by a team of over 20 volunteers from Le Cordon Bleu Sydney and Our Big Kitchen, led by Le Cordon Bleu Sydney Program Manager Karen Doyle. The meals were given to five charities in Sydney including The Salvation Army, Bear Cottage, Wagec Women's Refuge, Tribal Warrior and Newtown Greek Community Centre.
"Every year, Le Cordon Bleu celebrates International Chefs Day across the 20 countries we operate in around the world. After a challenging 18 months for many Aussies, being able to use our culinary skills and experience for a good cause on International Chefs Day seemed like the perfect opportunity to give back to those who have been doing it tough," says Alan Bowen-James, Executive Dean, Le Cordon Bleu Australia.
"It's amazing to see such a fantastic group of chefs spending their International Chefs Day giving back and helping others. It really is in the spirit of what it means to be a chef – the happiness that comes from cooking delicious food and seeing the smiles on the faces of the people who get to enjoy it."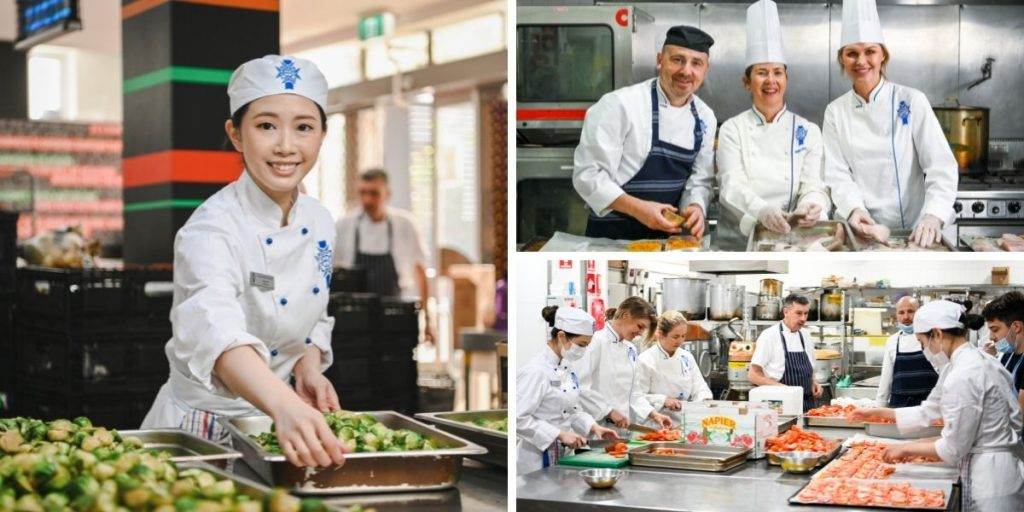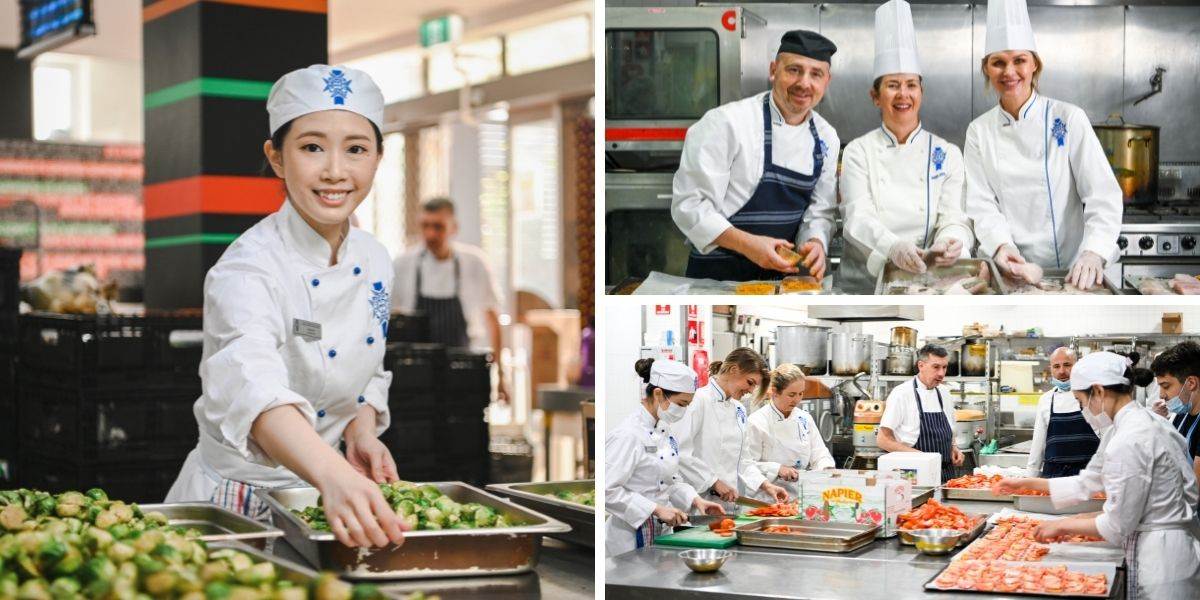 For Courtney Roulston, the chance to spend her day cooking and giving back is an opportunity she is thrilled to be part of, "When I was asked to be involved in this amazing initiative, I jumped at the chance to lend a hand."
"As a chef, I can't think of a better way to spend International Chefs Day than by giving back to our community."
Our Big Kitchen has had a long-standing partnership with Le Cordon Bleu Australia having taken on several student placements over the years, so it was the ideal fit as a charity partner.
Among the team of Le Cordon Bleu Australia chefs and Our Big Kitchen head chef and volunteers, students from Le Cordon Bleu Sydney were able to get some valuable hands-on catering experience which includes learning to cook dietary specialty dishes as part of their study while contributing to a great cause.
The Le Cordon Bleu Sydney students had the opportunity to work alongside Courtney Roulston and learn a few tricks of the trade from her throughout the day.
Danny Salsbury, Community Outreach Coordinator with the Salvation Army stopped by Our Big Kitchen to collect 200 meals which were handed out to those in need across Sydney CBD.
"We're very thankful to Our Big Kitchen who has been supplying the Salvation Army with meals for five years. To provide a little Le Cordon Bleu culinary flair in the meals we give to Aussies in need certainly brightened their day," said Danny.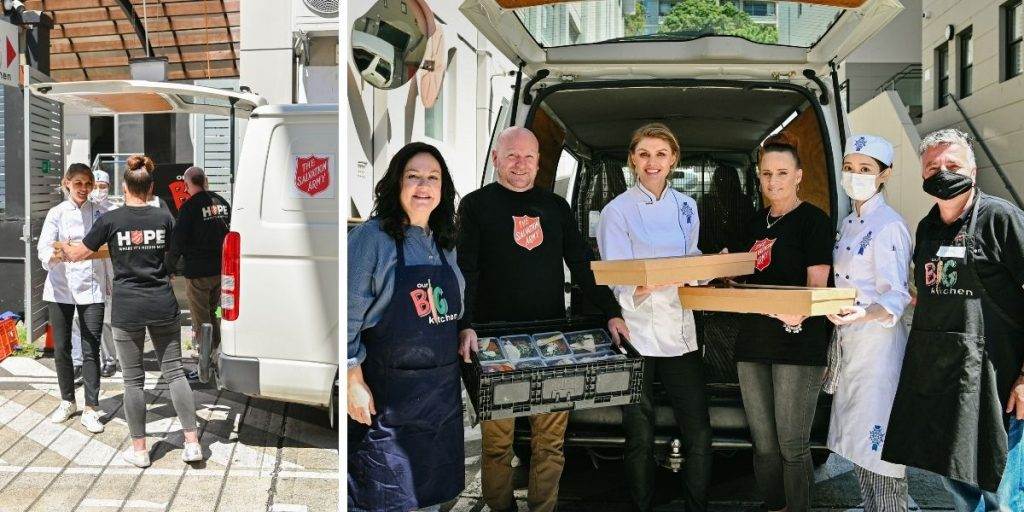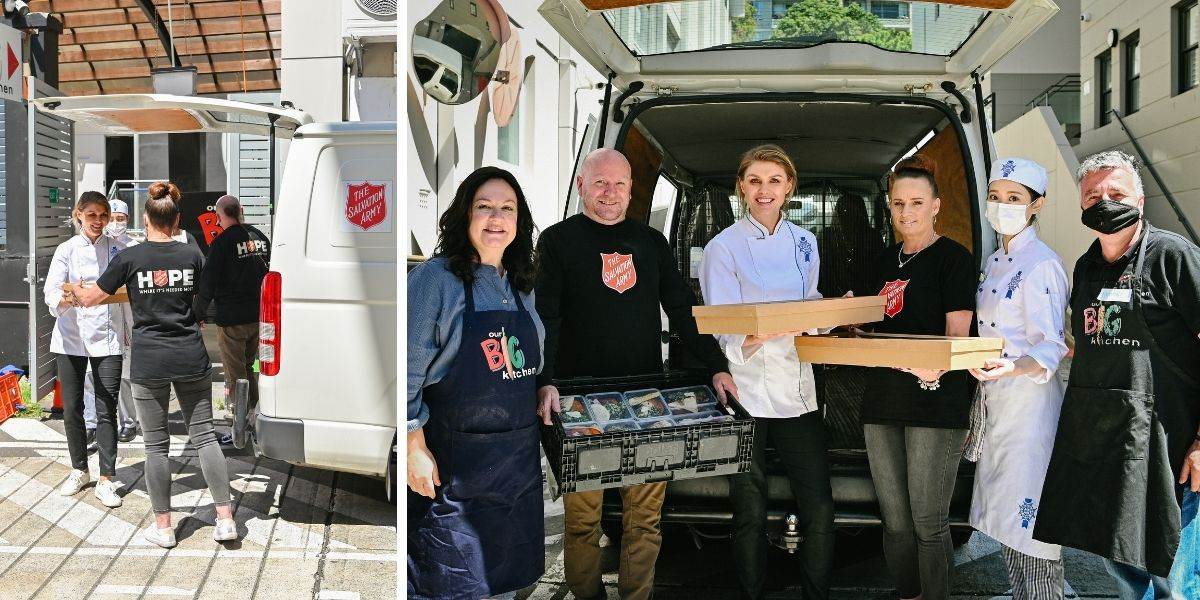 Cook up a storm with Le Cordon Bleu Australia's recipe for Chefs Day: Couscous and Chickpea Salad with Roasted Heirloom Carrots and Yoghurt Dressing.
You can hear more from Australia on World on a Plate. Tune in to Epsiode 45: Uniting a Nation with Karen Doyle, President of the Australian Culinary Federation and Le Cordon Bleu Sydney Program Manager.
Article feature photo: From left to right – Courtney Roulston, Karen Doyle, Alan Bowen-James, John Daly
---