Worldchefs New Partnership Platform Makes Collaboration Easier Than Ever
Worldchefs has launched a new partnership microsite, making it easier than ever for brands to connect with culinary professionals worldwide.
Worldchefs' concierge approach to corporate partnerships connects brands with key decision makers and provides industry professionals with innovative solutions and career development opportunities.
Grow your brand by affiliating with the leading global culinary association. Learn more about Worldchefs partnership opportunities at www.worldchefs.org/partnership.
Paris, 30 of November 2022 – Worldchefs has launched a new microsite dedicated to growing opportunities for collaboration and partnership, making it easier than ever for brands and organizations to connect with culinary and hospitality professionals worldwide.
The new partnership platform is designed to drive corporate partnership development with a customized, concierge approach. Worldchefs' integrated strategy helps brands reach key decision-makers to optimize returns and deliver smart solutions to Worldchefs' network of culinary and food service professionals throughout 110 member countries.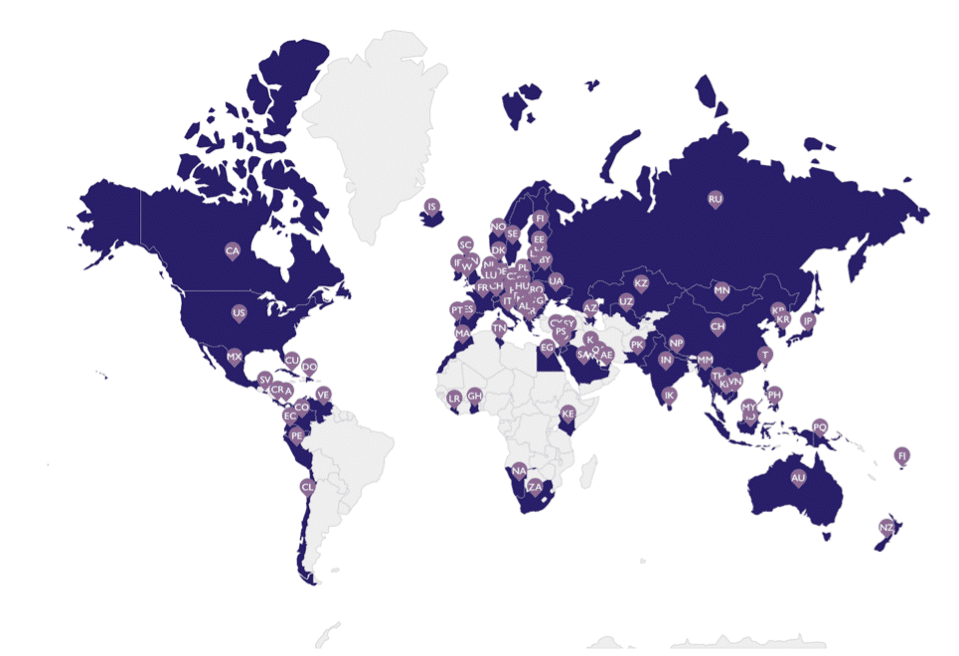 Mark Farmer, Worldchefs' Director of Global Partnerships states, "from media management to co-branded digital badging with Worldchefs Credentials, Worldchefs provides exceptional opportunities for strategic visibility to expand global reach to a targeted market of professional chefs across all continents." Sponsorships and corporate partnerships connect brands with Worldchefs member organizations, their members across the globe, and the audiences they influence.
Join Worldchefs in empowering the hospitality industry while enhancing engagement, building brand loyalty, and making an impact in social responsibility efforts. Worldchefs' creates tailored partnerships that unite KPIs with so much more, allowing businesses to deliver on business goals and promises.
Grow your brand and business by affiliating with the leading global culinary association. Learn more about Worldchefs partnership opportunities at www.worldchefs.org/partnership.
– END –
ABOUT WORLDCHEFS
The World Association of Chefs' Societies, known as Worldchefs, is a dynamic global network of 110 chef associations worldwide. A leading voice in the hospitality industry, Worldchefs carries 91 years of history since its founding at the Sorbonne by the venerable Auguste Escoffier. Representing a mobilized international membership of culinary professionals, Worldchefs is committed to advancing the profession and leveraging the influence of the chef jacket for the betterment of the industry and humanity at large.
Worldchefs is dedicated to raising culinary standards and social awareness through these core focus areas:
Education – Worldchefs offers support for education and professional development through the landmark Worldchefs Academy online training program, a diverse network of Worldchefs Education Partners and curriculum, and the world's first Global Hospitality Certification recognizing on-the-job skills in hospitality;
Networking – Worldchefs connects culinary professionals around the world through their online community platform and provides a gateway for industry networking opportunities through endorsed events and the biennial Worldchefs Congress & Expo;
Competition – Worldchefs sets global standards for competition rules, provides Competition Seminars and assurance of Worldchefs Certified Judges, and operates the prestigious Global Chefs Challenge;
Humanitarianism & Sustainability – Worldchefs Feed the Planet and World Chefs Without Borders programs relieve food poverty, deliver crisis support, and promote sustainability across the globe.
For more information about Worldchefs, visit us at www.worldchefs.org.