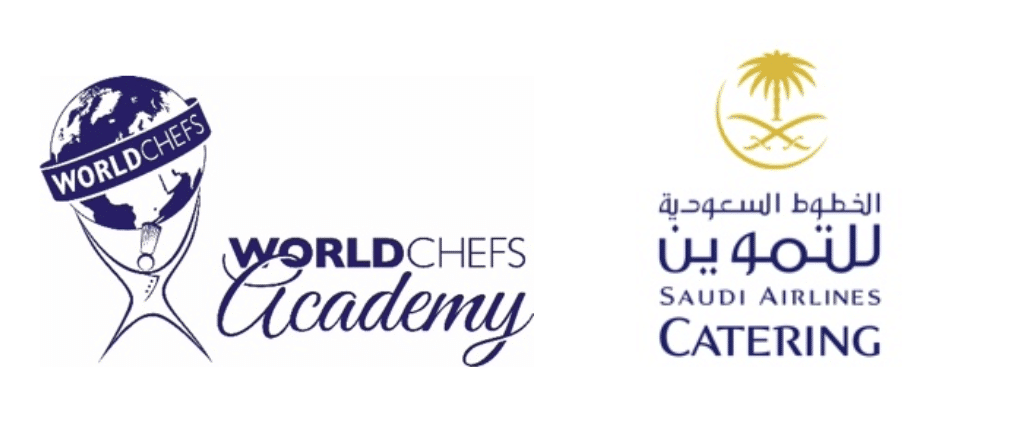 Jeddah, 18 of October, 2022 – Worldchefs Academy is proud to announce the launch of the Culinary Foundations Initiative and acknowledges Saudi Airlines Catering Company as its first co-branded partner.
Expanding on outstanding success over the past 5 years with the Pre-Commis Chef Course Library in 7 languages, participants successfully completing the free online course will now receive an additional Certificate in Culinary Foundations in their choice of language including English, Arabic, Spanish, Portuguese, Italian, German, and Mandarin.
"We are very excited to introduce the Culinary Foundations Initiative," states Cornelia Volino, Worldchefs Academy Program Manager & Chief Advisor. "By offering a learning opportunity for culinary professionals in all stages of their career, we will help to reinforce the culinary basics and international standards recognized globally."
As an integral educational component of the collaboration between Saudi Airlines Catering Company (SACC), the World Association of Chefs Societies (Worldchefs) and Worldchefs Academy (WCA), the co-branded WCA/SACC Certificate in Culinary Foundations is also available.
The WCA/SACC Certificate in Culinary Foundations demonstrates SACC's commitment towards an increase in corporate training and individual talent development, while reinforcing quality food production standards and health & safety protocols.
The Culinary Foundations and Pre-Commis Chef Course provides effective e-learning methodology in 6 key areas: Culinary Theory; Nutrition; Kitchen Operations; Hygiene & Sanitation; Professionalism and Professional Cooking.
"We are proud to launch the co-branded Culinary Foundations Initiative with Saudi Airlines Catering Company. We recognize their strong commitment towards training and development, and we look forward to the positive impact this initiative will have on SACC's talent-building objectives,", stated Thomas Gugler, Worldchefs President.
Through the Culinary Foundations co-branded partnerships, Worldchefs Academy will provide support to hospitality and foodservice companies around the world to reinforce inhouse development and skills training strategies. Co-branded partners will have the opportunity to empower employees, qualify achievements, and increase performance capabilities and productivity of core competencies.
For information on Worldchefs Academy's Corporate Partnerships for Co-Branded Certificates in Culinary Foundations, contact Worldchefs Academy Program Manager & Chief Advisor Cornelia Volino at email: [email protected]
– END –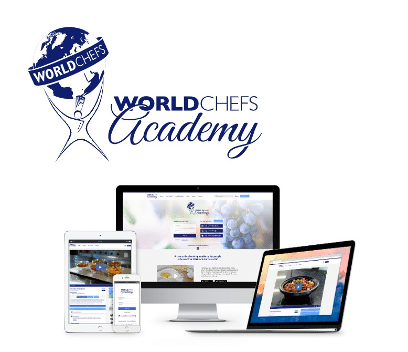 About Worldchefs Academy
Worldchefs Academy provides the opportunity to learn the culinary basics needed to start a career in culinary arts, review culinary foundations with international standards, and help deepen knowledge of sustainable culinary methods. To get started, visit www.worldchefsacademy.com or download the Worldchefs Academy mobile app from Google Play or the App Store.
Worldchefs is a non-political professional organization, dedicated to maintaining and improving the culinary standards of global cuisines. Worldchefs accomplishes these goals through education, training, and professional development. Worldchefs is the global voice of culinary professionals. www.worldchefs.org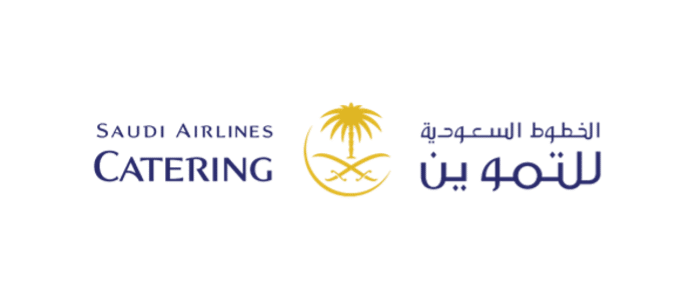 About Saudi Airlines Catering Company
Saudi Airlines Catering Company (SACC) was established in 1981 to provide catering services to the Kingdom's National Airline. SACC has since blossomed into a broad and diversified enterprise offering a full suite of food and beverage, retail, hospitality, and support services to local and international clients.
Over the years, SACC has pressed forward with its program of continuous improvement and innovation, as well as streamlining its operations to meet growth in demand and to achieve operational efficiencies.
SACC's Mission is to excel as a market leader through continual process improvement, innovation, and timely response for its' customers' best interest. SACC's values include customer orientation, team spirit, transparency, sustainability, and commitment to quality.