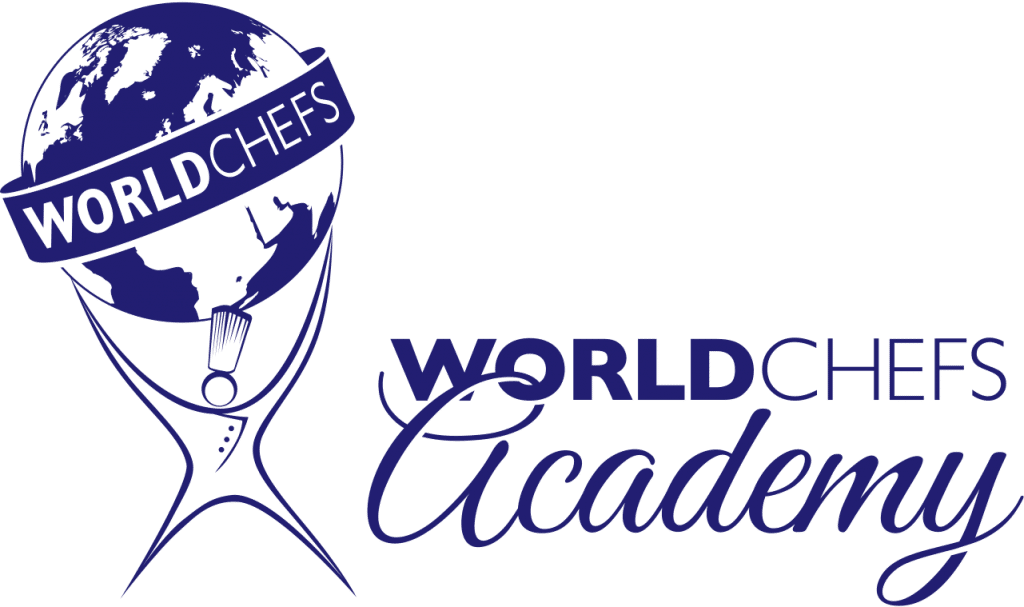 Venezuelan Tour Showcases Worldchefs Academy's Spanish Pre-Commis Chef Course
Paris, 10 of November 2021 – In October 2021, Worldchefs Academy Spanish Advisor Elia Nora Rodriguez and the Venezuelan Chef Association travelled throughout Venezuela to share the Spanish Pre-Commis Chef Course available with Worldchefs Academy and the many global opportunities within Worldchefs.
During the tour, they were able to reach approximately 450 students and teachers in 5 cities including Valencia located in the Central region, Maracay at the foot of the coastal mountain range, Barquisimeto to the northwest, Acarigua to the center West and finally Merida in the mountain range of Los Andes.
The schools participating in the tour included: Le Gourmets Culinary Arts; Carlos Fierro Culinary Institute; La New Cuisine Gastronomic Training Center; Parsley Gastronomic School; The Wheat Culinary Institute; Speto´s Gastronomy Master School and Emerson Freites Academy of Gastronomy.
Worldchefs Academy recognizes the incredible efforts of Spanish Advisor Elia Nora Rodriguez and the Venezuelan Chef Association and would like to thank everyone involved for their commitment towards promoting and showcasing the Spanish Pre-Commis Chef Course and introducing the students and teachers in Venezuela to the benefits of joining the Worldchefs global community.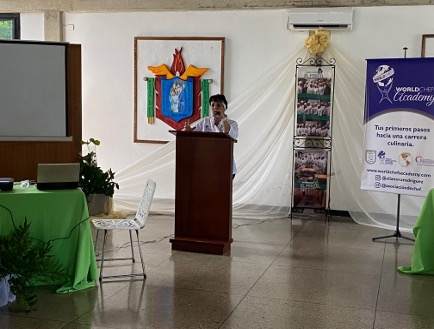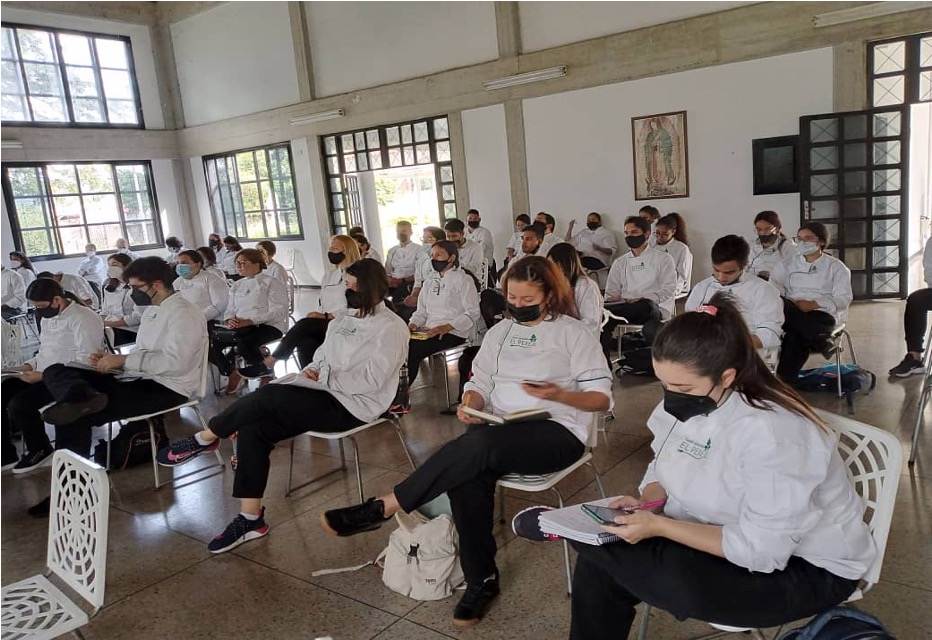 Tour Venezuela, Presentacion Worldchefs Academy Pre-Commis Chef Curso
En octubre de 2021, Elia Nora Rodriguez Tutor de los cursos de Worldchefs Academy en Español y la Asociación de Chef de Venezuela hicieron un recorrido por zonas importantes de Venezuela para compartir el curso de Pre-Commis Chef el cual esta disponible en la web de Worldchefs Academy y las muchas oportunidades globales que se pueden obtener a través de Worldchefs.
Durante este recorrido , se logro alcanzar entre estudiantes y profesores aproximadamente 450 personas en 5 ciudades entre las cuales están Valencia ubicada en la zona Central, Maracay al pie de la cordillera de la costa,Barquisimeto en el noroeste de Venezuela, Acarigua en el centro occidente y finalmente Merida en la cordillera de los Andes.
Las escuelas participantes en este recorrido incluyen : Le Gourmets Centro de estudios de las Artes Culinarias; Carlos Fierro Instituto Culinario; La new Cuisine Centro de Capacitación Gastronomica; El Perejil Escuela Gastronomica; El Trigo Instituto Culinario; Speto´s Escuela Magistral de Alta gastronomía ; Emerson Freites Academia de Gastronomia.
Worldchefs reconoce el incredible esfuerzo de nuestra Tutora Elia Nora Rodriguez y de la Asociación de Chef de Venezuela como igualmente nos gustaría agradecer todas aquellas personas involucradas y comprometidas para promover y presentar Pre-Commis Chef Courso e introducir a los estudiantes y profesores en Venezuela en beneficio del disfrute de la comunidad Global de Worldchefs.


For more information contact : [email protected]