Worldchefs is deeply saddened to hear of the sudden loss of Dr. Chef P Soundararajan. Chef Soundararajan was a visionary leader in our community and beyond, a cherished mentor, and an instrumental supporter of Worldchefs' mission.
As an Honorary Life Member of Worldchefs and in his role as founder General Secretary of the Indian Federation of Culinary Associations, Chef Soundararajan dedicated himself to the industry. Known for his tenacity and compassion, his extraordinary contributions to the culinary profession will endure.
A native of Coimbatore, Chef Soundararajan studied mathematics and statistics at the University of Madras before pursuing a Catering and Hotel Management degree from the Institute of Hotel Management – Chennai.
Over more than four decades, Dr. Soundararajan honed his skills as a professional chef, mentor, and speaker. His career began at The Ashok, a part of the Taj Group of Hotels, where he trained under the French Chef Roger Moncourt. He was assigned to Catering for the prestigious Asian Games, cooking for close to six thousand athletes every day.
"The Prime Minister's Chef!" was his first major success, being appointed as the "Chef" in charge at the Official State House of the Prime Minister in New Delhi. Here he prepared all the state banquets hosted by the Prime Minister and the Vice President of India, cooking for more than 40 heads of state, including Nelson Mandela, K P. Bhattarai, and Maumoon Gayoom.


Seizing an opportunity to expand his culinary skills, Soundararajan joined the Ashok Kovalam Hotel at Thiruvananthapuram and trained in Royal Cuisine from some of the best master chefs of the Travancore Kingdom. In 1984, he worked as a chef at Kanishka Hotel and gained tremendous knowledge and experience working with Chef J M. Chaudhuri.
He served as Corporate Executive Chef at Club Mahindra Holidays & Resorts, India's leading lifetime holiday company with 50 resorts across the country, from 1997 to May of 2019.
A renowned member of the culinary community in India, Chef Soundararajan was awarded an Honorary Doctorate by Vels University, presented by the former President of India, Dr. A P J. Abdul Kalam. He was the recipient of the prestigious National Award from the Ministry of Tourism, the Golden Star Award from the South India Culinary Association, and also represented India in the Bocuse d'Or global competition.
Dr. Soundararajan received Certification in World Cuisine from the Culinary Institute of America and a fellowship from St. Nicholas University, Louisiana. Nominated to represent India as a member of Worldchefs Education Committee, he spearheaded sustainability initiatives, and lent his expertise to the first Worldchefs Global Hospitality Certification program, participating in the Worldchefs Certification Pilot Program in India. He was also a Worldchefs Certified Judge.
We thank Chef Soundararajan for a lifetime of remarkable contributions to our profession. He will be missed, and his memory will be honored by all those whose lives he has touched. His legacy continues with the next generation of industry leaders who will carry his torch forward.
We offer our deepest condolences to his family and friends.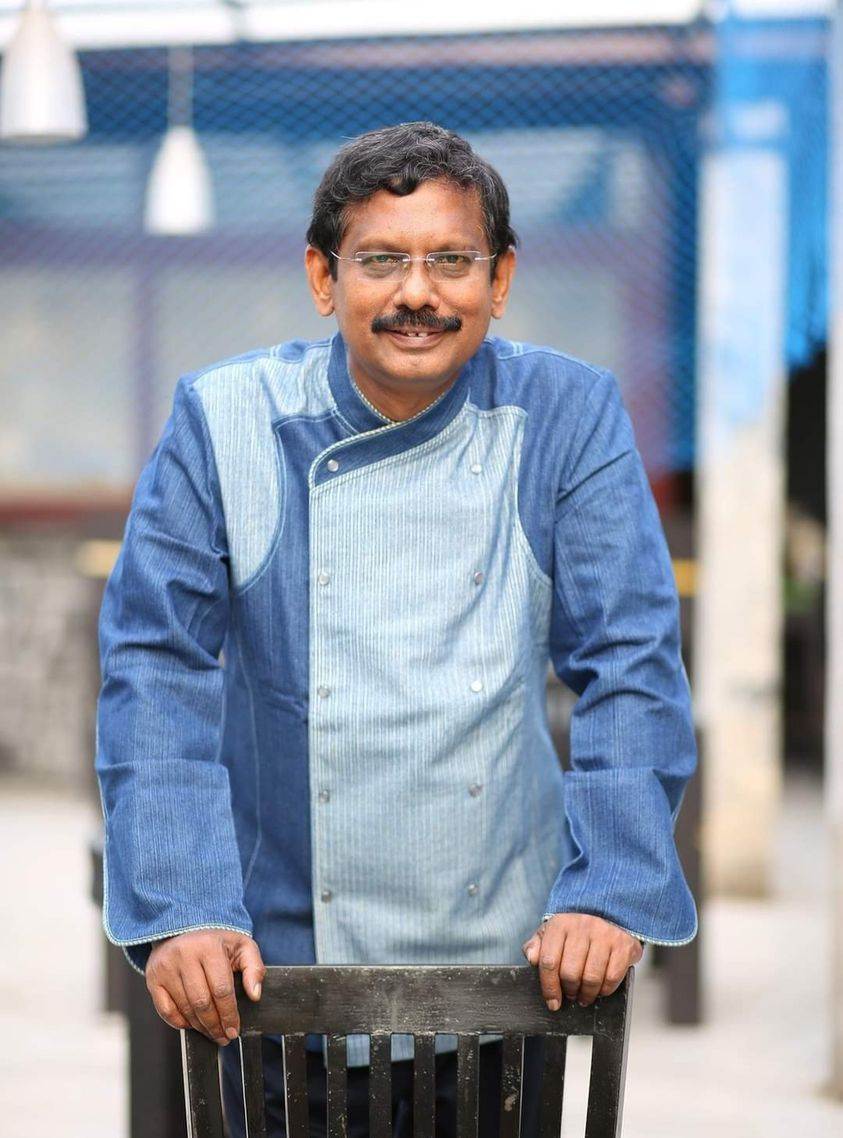 Worldchefs President, Thomas A. Gugler, shares a message of farewell after the passing of Dr. Chef P Soundararajan:
---