Antioxidants
During normal activities, our body's cells produce reactive substances called free radicals. Free radicals are prooxidants, which contribute to degenerative diseases and are neutralised by antioxidants made by the body. If antioxidants are unavailable, a high concentration of prooxidant compounds can induce oxidative stress and may cause damage to our body. Fortunately, additional antioxidants can be obtained from foods including fruits, vegetables, and oils such as Red Palm Oil (RPO).
RPO is packed with antioxidants
RPO is rich in vitamin E tocotrienols and carotenoids. One kilogramme of Malaysian RPO contains 600-100 mg vitamin E Tocotrienols and 500-700 mg of carotenoids. These beneficial constituents in RPO help promote good health. Vitamin E tocotrienols are potent antioxidants that are more effective than tocopherols. Tocotrienols have 60 times higher antioxidant activity than tocopherols. The remarkable functional properties of palm tocotrienols include:
Potential oxidative stress reduction
Potential cognitive enhancement
Potential cardioprotection
Potential anti-inflammatory property
Our body can convert some of the carotenoids from foods into vitamin A for various body functions. Vitamin A is important for normal vision, the immune system, reproduction, as well as growth and development. Vitamin A also helps the heart, lungs, and other organs work properly. Besides vitamin E and carotenoids, other noteworthy phytonutrients present in RPO are squalene, CoEnzyme Q10, and phytosterol.
Applications of RPO in beverages
RPO has many applications, and one of them is in the production of beverages such as instant coffee, tea, emulsion drinks, and many others. The incorporation of RPO elevates the nutritional value of the end products. Fats, including RPO, contribute to the flavour, colour, antioxidant stability, and viscosity of beverage products. Furthermore, RPO might now be more easily incorporated into products without losing its antioxidants through the microencapsulation technology. The following are some examples of beverage products fortified with RPO and their nutritional benefits.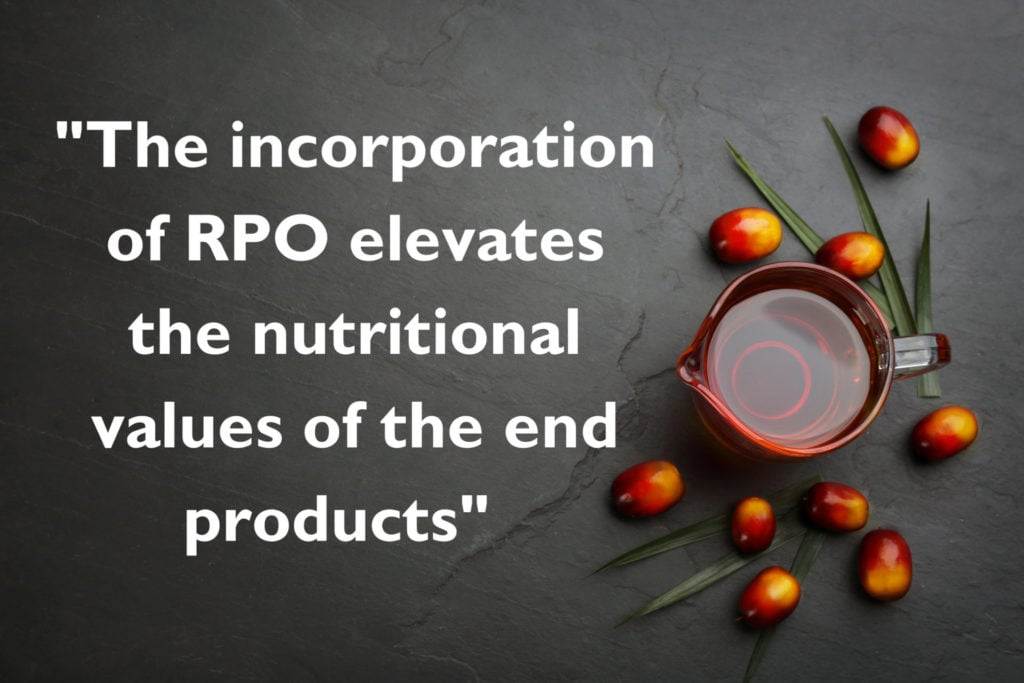 Instant Coffee Beverages
Our favourite beverage, instant coffee, is just regular coffee made from real coffee beans that have been dried out and preserved for our convenience. Coffee beans contain antioxidant compounds such as phenolic compounds and flavonoids. A combination of RPO with other high-antioxidant ingredients, such as coffee, will help boost our antioxidant intake. An antioxidant-rich instant coffee beverage prepared with coconut sugar and RPO can help meet antioxidant demands, particularly among those with unhealthy habits such as smoking. An average of 500–1000 mg/100 g of carotenes can be obtained by adding 0.3-0.5% RPO to the coconut sugar and coffee blends.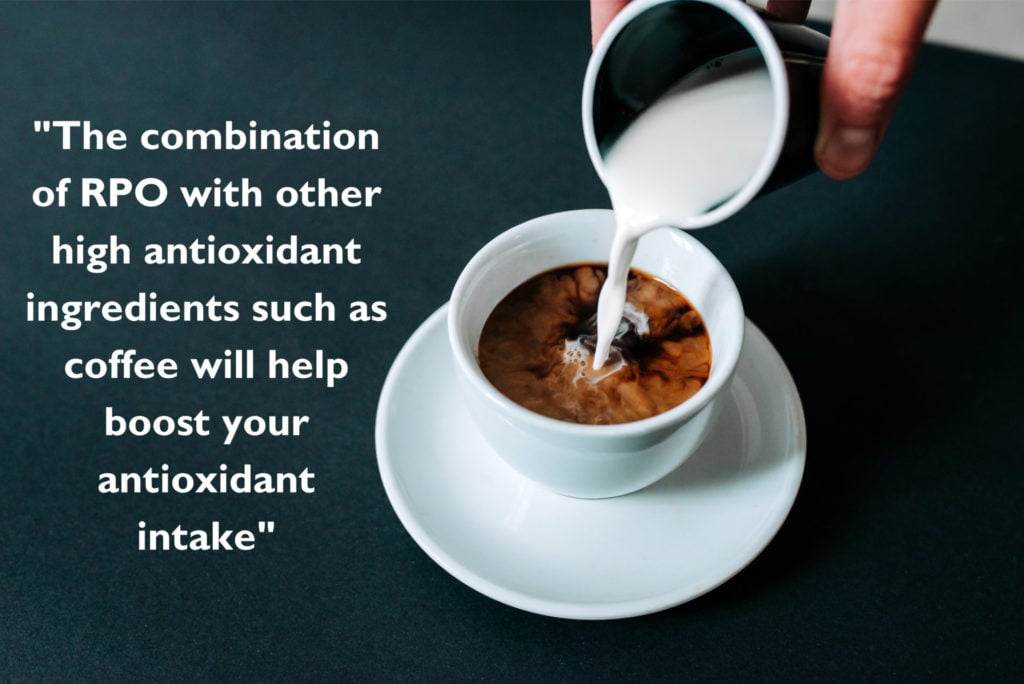 Tea
Rooibos is a unique herbal tea made from the leaves and stems of the Aspalathus linearis, and it is packed with polyphenolic compounds. A combination of RPO and rooibos tea has been reported to exhibit potential cardioprotective properties due to its high antioxidant content. The antioxidants in RPO, paired with polyphenolic compounds in rooibos tea, were found to have anti-inflammatory effects in animal studies. Therefore, the combination of these bioactive compounds is suggested to have the potential to increase antioxidant activity in the body, which could result in enhanced protection against certain health conditions caused by inflammation.
Emulsion drinks
RPO has the potential to be developed into nutritious emulsion drinks. This type of product can be made based on oil-in-water emulsion techniques (oil suspended in a water part) using the homogenisation method, to form nanoemulsion and microemulsion. These techniques produce smaller emulsion particle sizes, offer greater stability than regular macroemulsions, and are widely used in functional food or pharmaceutical products. This innovation helps to prevent carotenoid loss during storage and also improves its bioavailability. For example, a whey protein-based RPO emulsion was found to be highly stable against oxidation during long-term storage at room temperature. Fruity flavours such as orange or mango can be added to increase its palatability. This emulsion drink is an alternative product to prevent vitamin A deficiency, which affects many children in developing countries.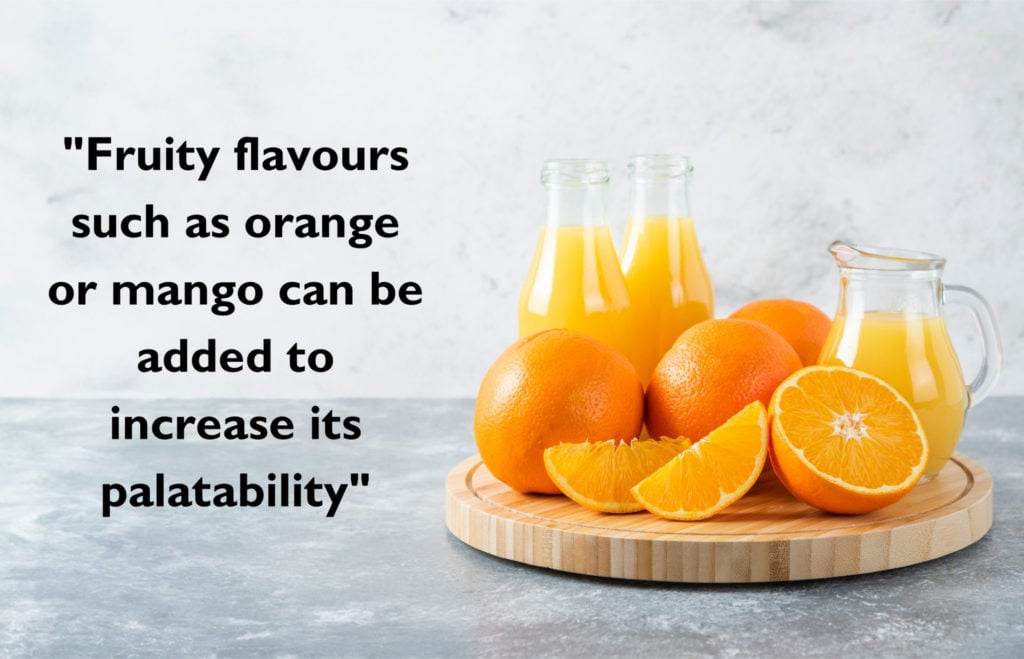 Fruit juice
The nanoemulsion of RPO can also be added to many other types of beverage products when further improved with encapsulating materials such as casein or gum arabic to protect the carotenoids. This is also to stabilise their natural pigments, which contribute to the orange-red colour. The advantage is that it can be added to products such as yoghurt drinks and fruit juices as a natural colourant. Carotenoids in RPO nanoemulsion used as colourants in drinks such as orange juice were reported to be stable when stored at 37oC for four weeks.
RPO has numerous uses in food products including beverages. RPO enhances the products' antioxidant content because it is high in carotenoids and vitamin E. These antioxidants may help safeguard our body from degenerative diseases caused by oxidative stress. In light of the numerous health advantages, food producers should consider using sustainable certified Malaysian RPO in various food products!  
More information here:
---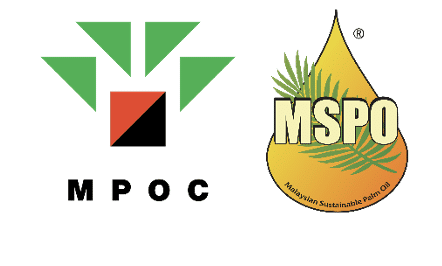 Visit Malaysian Palm Oil Council's website and follow them on Facebook, LinkedIn, and Twitter to learn more about palm oil's nutritional and economical advantages as well as environmental sustainability.
BECOME A WORLDCHEFS PARTNER
Partner with Worldchefs to get connected with our international membership of professional associations, hospitality schools, and companies around the globe.
Learn more about our partnership opportunities here.