See Koppert Cress' recipe for Algae Powder Bread:
INGREDIENTS
13 gr fresh yeast
500 gr strong bread flour
10 gr fine sea salt
350 gr warm water
2 tbsp Algae Powder Aventurine
1 tbsp Algae Powder Emerald
EQUIPMENT
Dehydrator machine
Stand mixer
Basket
Oven
METHOD
Measure all ingredients.
Mix the flour and Algae Powders.
Dissolve the yeast in the warm water.
Add the salt to the flour and Algae Powders.
Put the flour mixture in the bowl of the stand mixer.
Put the stand mixer down and turn on.
Slowly add the yeast with water to the bowl while the stand mixer mixes.
Mix for 5 minutes.
Place the dough on a plate.
Knead the dough well for 2 minutes. Pull the dough towards you and back, turn it and again.
Keep kneading to get air into the dough.
Sprinkle flour in a basket.
Make a ball of dough and make sure the bottom of the ball is closed.
Place the ball in the basket.
Let the dough rise for 90 minutes in a warm room.
Preheat the oven to 250 ℃.
Make a design on the top of the dough ball.
Bake the bread for 25 minutes at 225 ℃
Remove the bread from the oven after 25 minutes and let it cool.
Cut it into slices and serve.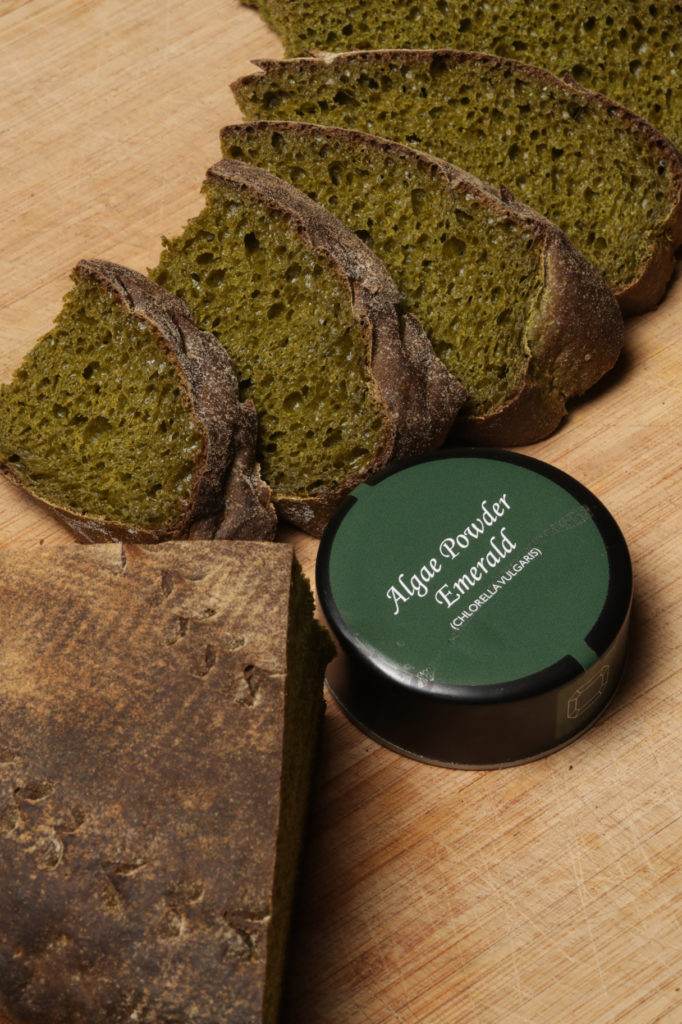 Brought to you by our partners, Koppert Cress.
---
BECOME A WORLDCHEFS PARTNER
Partner with Worldchefs to get connected with our international membership of professional associations, hospitality schools, and companies around the globe.
Learn more about our partnership opportunities here.